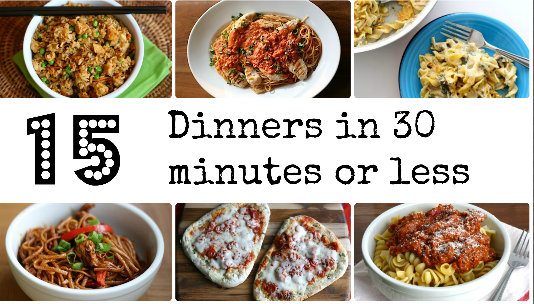 15 Recipes to Get Dinner on the Table
Thirty days hath September. Tomorrow starts a new month and a new way of eating around here. Join me in pledging to skip the fast food/take-out option this month. The holiday season will be here before we know it and we want to develop good habits before we get too busy.
I'm busy. You're busy. We are ALL busy. Believe me when I say I know how convenient it is to just pick up pizza, burgers, rice bowls, etc on the way home from soccer practice, ballet, PTA meetings, school, or work. Picking up dinner means it is one less thing I need to be "busy" doing. BUT I owe it to my family and myself to try harder and eat better and so do you.
Overwhelmed? Don't be! I am here to help! Sign up for my weekly newsletter below and I will email you recipes each week that will help you get dinner on the table!
Today's roundup will help you get dinner on the table in 30 minutes or less. You can do 30 minutes, I promise! Some of the recipes are slow cooker recipes so the actual cook time is longer than 30 minutes but you won't have to do much to them once you get home and are ready to eat.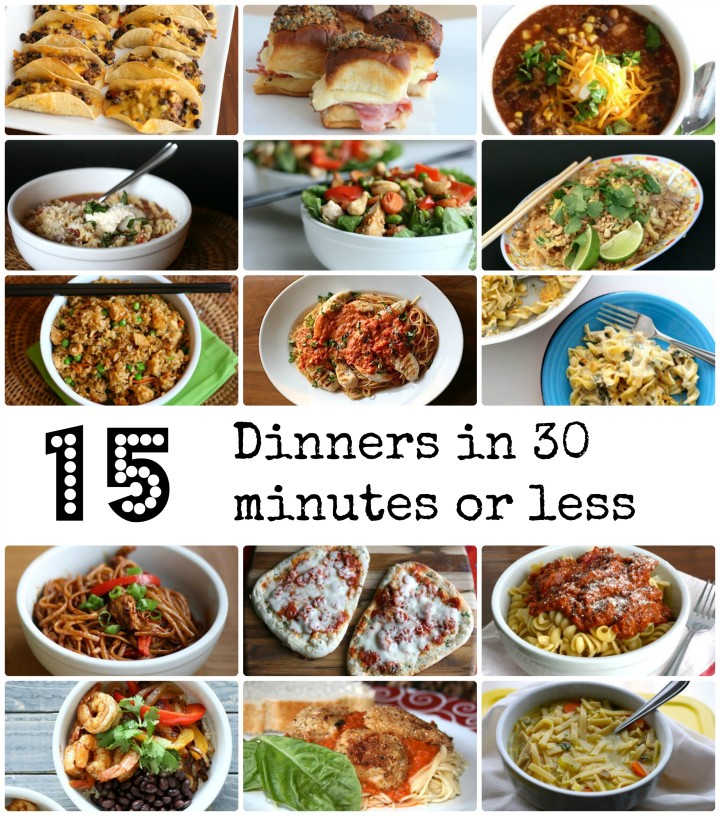 From left to right, top to bottom
Let's help each other out. What are your favorite "get dinner on the table quick" tricks and recipes? Leave me a comment!
It is only 31 days guys. We can do it together! In two weeks I will do another roundup post sharing 15 more recipes.
Don't forget to sign up for my weekly newsletter below and get recipes in your inbox. 😘