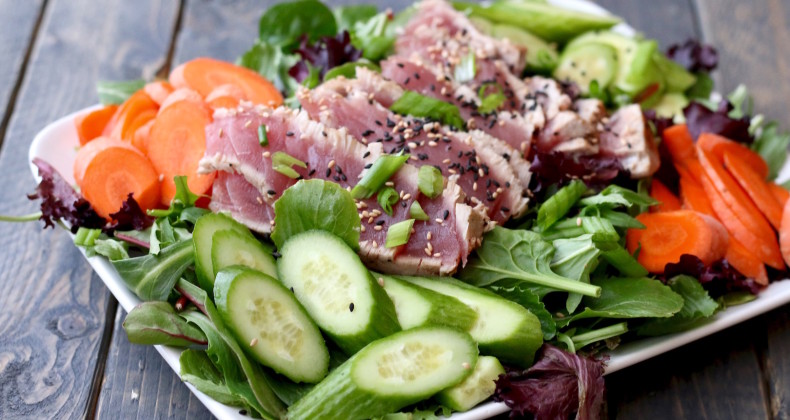 I stepped out of my comfort zone for this recipe. Ahi Tuna is something I would order in a restaurant but previously was too nervous to try it at home. Silly, I know. Even sillier when you realize that the tuna cooks in less time than it takes to mix up the vinaigrette. Make this Ahi Tuna Salad for a quick lunch or dinner and feel like you are eating in a fancy restaurant.
This salad was my destiny. I didn't know it was out there but it came to me in a big way. NYD I was chatting with my neighbors asking if they ever cook tuna steaks -something I was interested in but never gave it a try at home. Wouldn't you know the next time I went to Costco there was a big case full of ahi tuna steaks? I picked one up on a whim not knowing exactly what I was going to do with it.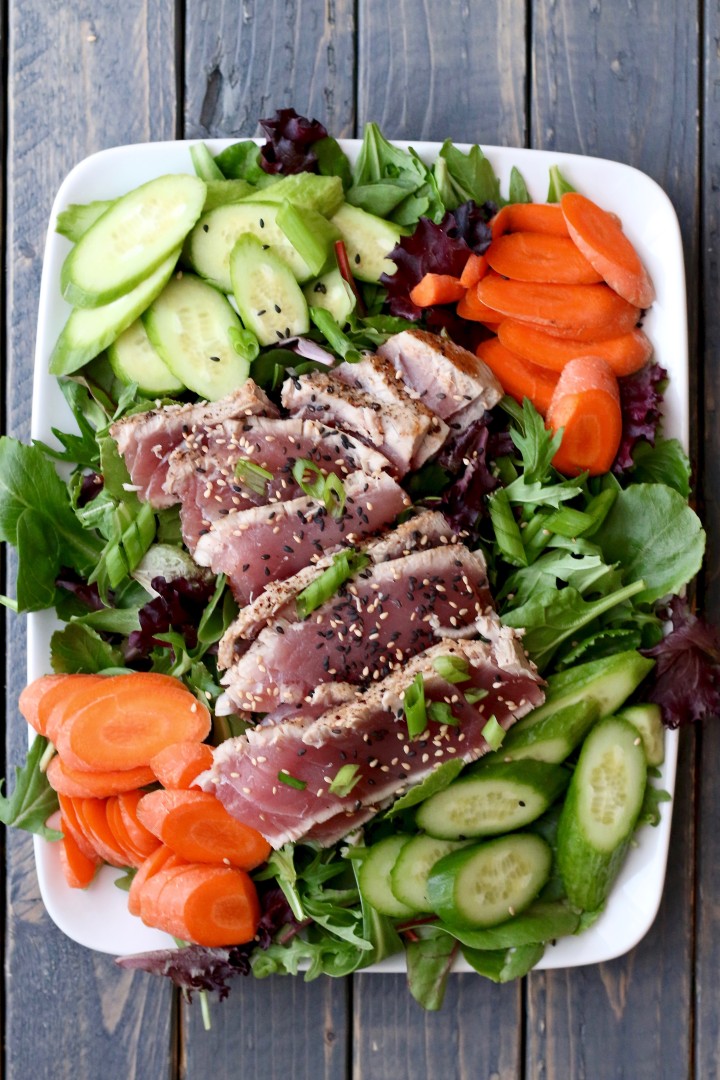 Fast forward to dinner time and I was struck with the "I don't know what I am hungry for / what I should cook for dinner" conundrum so I opened up my spices / oils / and vinegars cupboard and stared in hoping for some inspiration to strike. That is when I spied a jar of wasabi powder gifted to me. Wasabi +  tuna would give it a decidedly Asian spin and that is where destiny seemed to be directing me. And I was 100% ok with that.
Fresh mixed greens, thinly sliced carrots and cucumber, a lightly seared Ahi Tuna steak, and wasabi powder whisked into a vinaigrette all combined into a salad I will be eating on repeat this year. It feels good knowing I am getting so much protein, a healthy dose of B vitamins and vitamin D, along with all the benefits of eating a bunch of leafy greens each time I indulge in this Ahi Tuna Salad.
Are you a tuna fan?