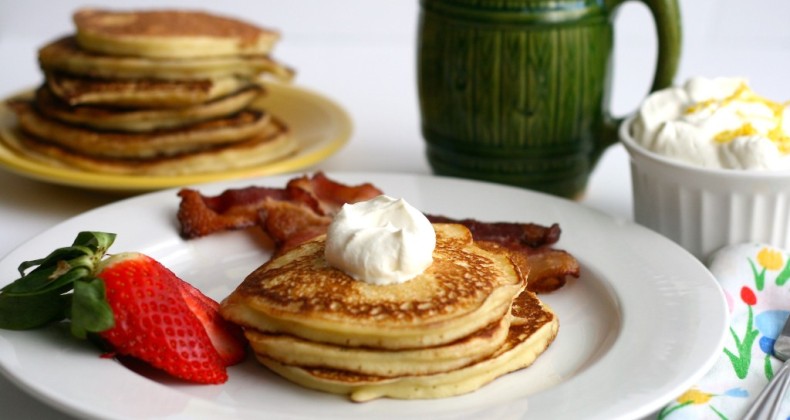 Here we are in the season of Mardi Gras, Carnival, Fat Tuesday, the last day of celebrating and indulging before the Christian season of Lent, which begins on Wednesday. Fat Tuesday is also known as Shrove Tuesday or Pancake Day. Like we need another excuse to eat pancakes?!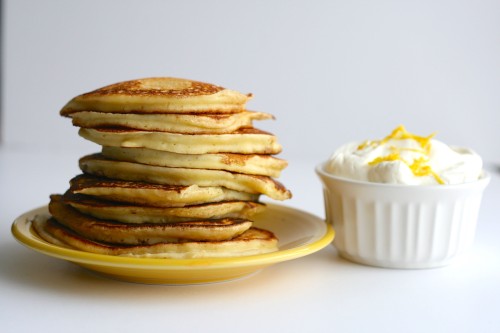 Pancake Day? That is a day I want to celebrate! Not with some plain ole hum-drum pancakes but with pancakes with a flair. It is Carnival season after-all. Cha-cha-cha. Ricotta, lemon zest, and lemon extract are all stirred into the batter. The ricotta and lemon make for really fluffy and cheery pancakes. They taste like Spring. You may forego regular ole pancakes forever.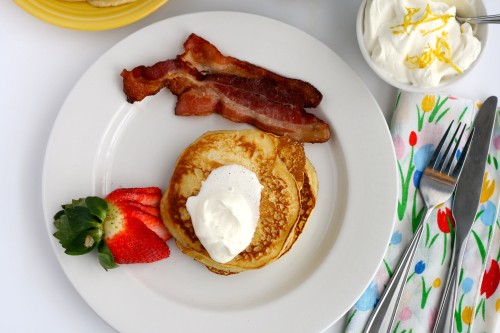 You will want to skip the maple syrup with these pancakes. I paired my cakes with freshly whipped cream flavored with a little lemon extract and lemon zest. Heaven. Fresh berry jam or lemon curd would be equally delightful. If you find yourself currently buried under a mountain of snow I recommend making a batch of these beauties. You will be able to almost taste Spring with each bite.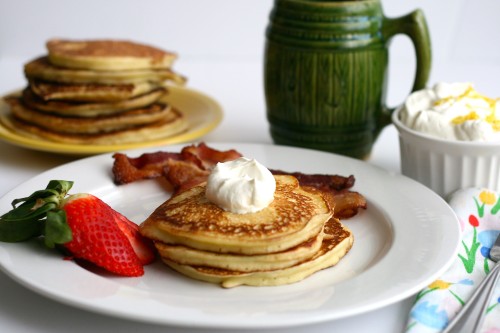 Check out the baking aisle at Baker's for Kroger brand flour, sugar, and extracts. And the dairy aisle for Kroger brand heavy whipping cream and ricotta. How easy is that?!
How do you like your pancakes?