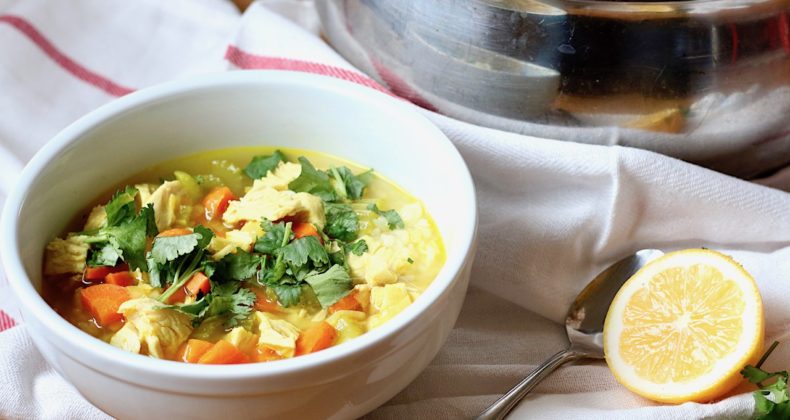 Ginger and Turmeric Chicken and Rice Soup
Ginger and turmeric both contain magical medicinal uses. And everyone knows that chicken (noodle) rice soup is good for everyone's soul. When combined it makes this the ideal soup for the finicky Spring weather.
I am not sure about your Spring weather but this Midwestern spring has had more changes than Madonna playing Evita. Each and every time the temperature dips a bit I start craving soup. I need something warm and comforting. This soup is exactly that. It is the culinary form of a warm hug.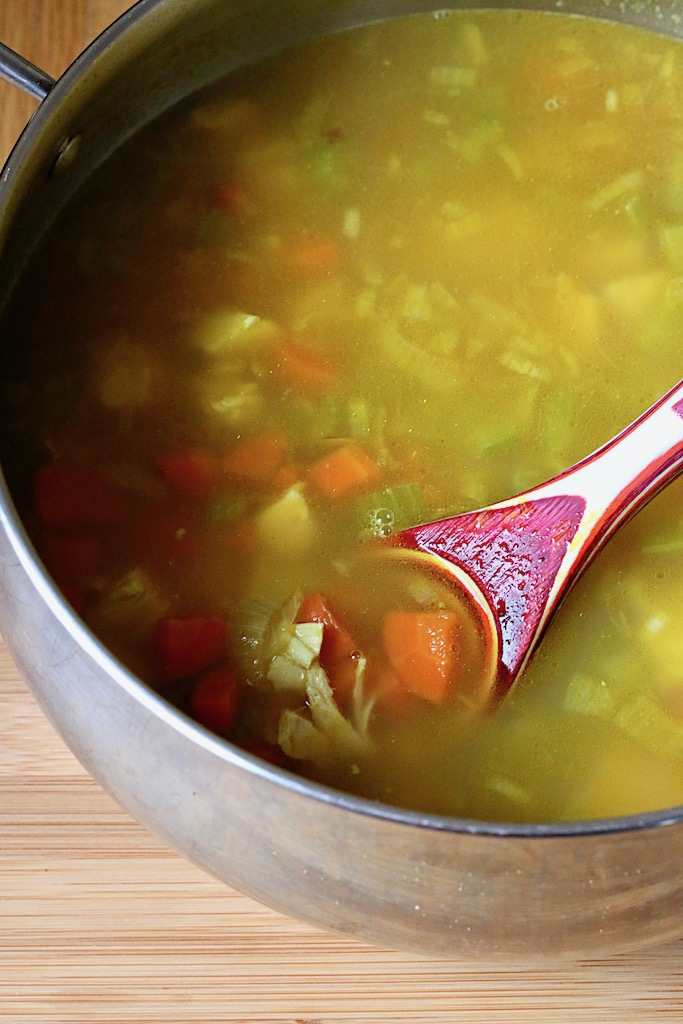 I mentioned that ginger and turmeric have magical medicinal uses. Are you curious what those might be? Ginger is a great anti-nausea spice. Which makes this soup perfect for any pregnant women or someone going through chemotherapy. Turmeric is a wonderful natural anti-inflammatory spice. And soup? Well everyone just loves soup, don't they?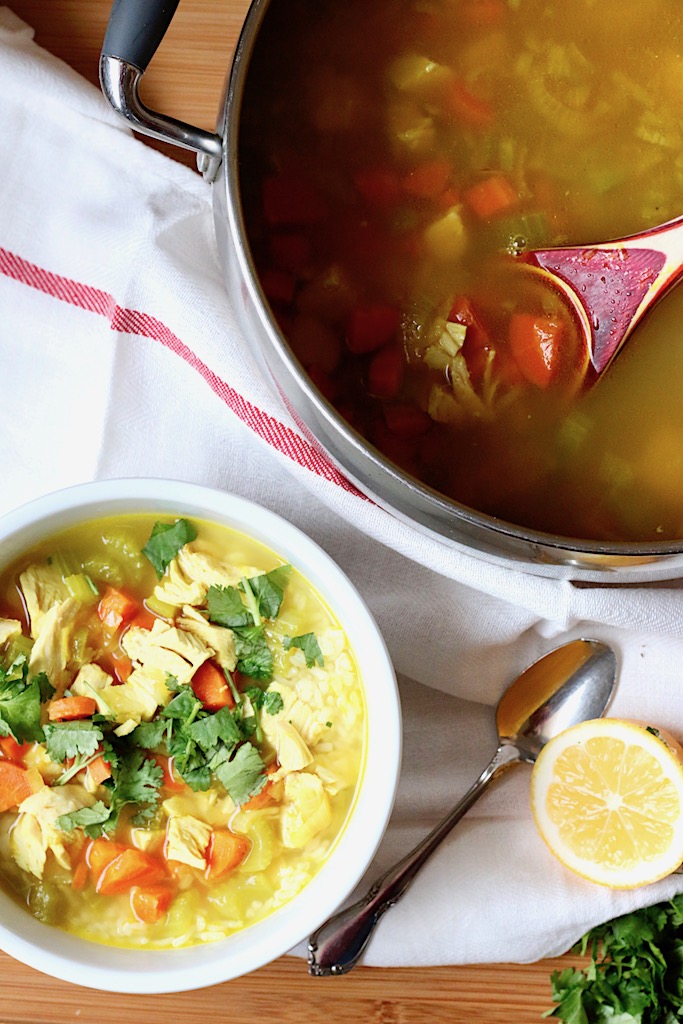 The ginger and turmeric combined also lend a nice subtle Indian flavor to the soup. It creates a lovely warm soup. I took a tip from my Lemon Chicken Noodle Soup and squeezed a bit of lemon juice into this soup to brighten all the flavors. Highly recommend you give it a try too.
If rice isn't your thing use noodles. However, if you do decide to use rice, I recommend keeping the rice separate from the soup. I like to scoop a spoonful of cooked rice in the bottom and then ladle the soup over top. This keeps the rice from becoming too soft and absorbing all the soup liquid. This is also nice for storing and reheating leftovers.
Want to make this Ginger and Turmeric Chicken and Rice Soup in a hurry?
Coming home from work and running around to various evening activities can make dinner difficult. Some of my time-saving tips are to pick up a rotisserie chicken and use just the breast meat in the soup. Also, make the rice while you prepare rest of the soup. In 15 minutes you will be ready to eat! Winner winner!