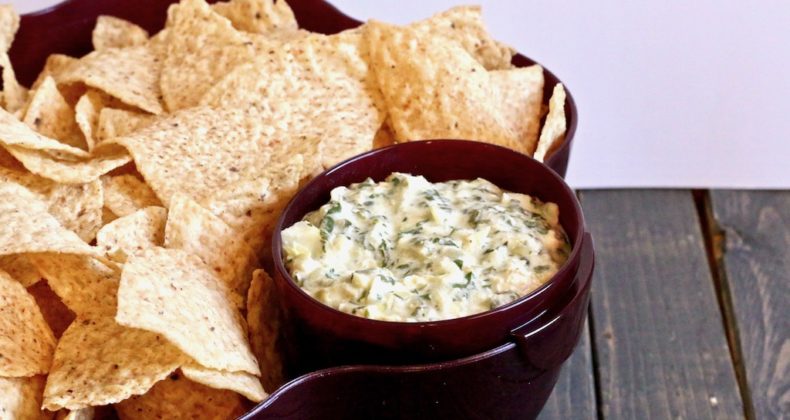 Slow Cooker Spinach Artichoke Dip
Slow Cooker Spinach Artichoke Dip is a HUGE time saver this busy time of year. I know your oven is full of other holiday foods. This dip doesn't monopolize your precious oven space. Instead, you can cook it in a small 2-quart slow cooker. OH! You don't even need to thaw out frozen spinach for this dip! That is right, no microwaving frozen spinach to speed the "thawing" process along.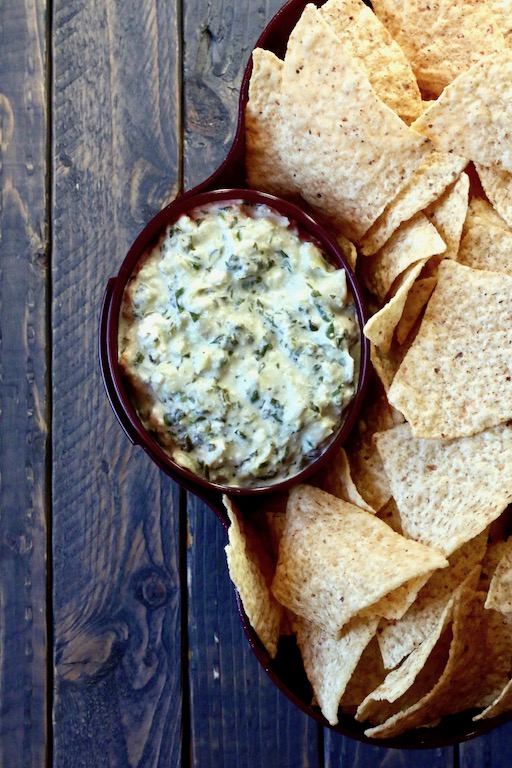 Maybe I am old school, but I believe every gathering should have a little appetizer and cocktail hour. Not every guest is going to punctual and this allows for some socializing before getting to the main course. As a host, it will allow you some downtown (and a much needed drink) while the rest of the meal finishes cooking.
A few things I love about this dip:
Fresh spinach is used –no waiting for the frozen stuff to thaw and no squeezing out the excess liquid
I've lightened it up by using fat-free cream cheese, fat-free greek yogurt, and low-fat mozzarella. You would never know!
Completely gluten-free!
Makes a small batch, enough for a crowd of 6-8 guests as an appetizer.
Can be easily doubled!
Ready in 90 minutes to 2 hours when cooked on high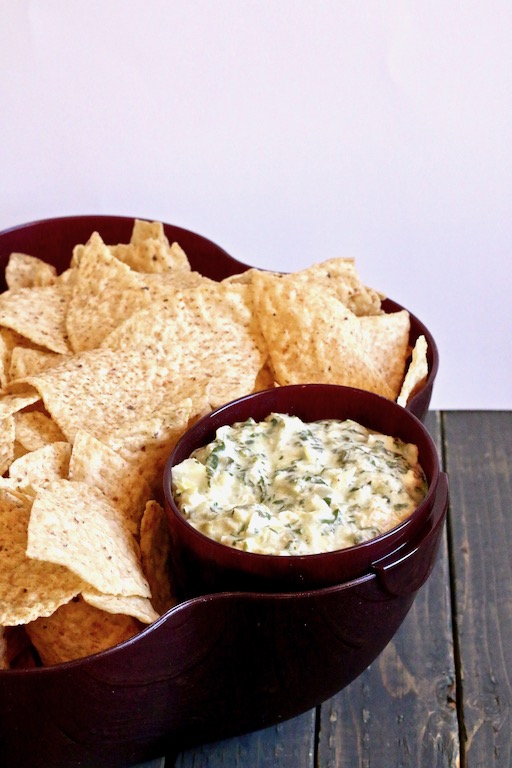 There is a tiny bit of prep work required beforehand like chopping the fresh spinach and canned artichoke hearts. That prep work should only take you a few minutes by hand or a few seconds in a food processor. I used my Tupperware Power Chef and a couple zips through and I had perfectly chopped veggies ready for the crock pot.
This slow cooker dip will be making an appearance all season long. Warning: if you invite me to a party, chances are I am bringing this dip.
**I am a Tupperware consultant so any purchases made through Tupperware links I will receive a commission on. Thank you for supporting The Kitchenariuim.
If you are looking for a great bowl to bring this dip in the Tupperware Chip and Dip set is perfect. You can fit more than a bag of tortilla chips in it and there are two attachable dip bowls included. This bowl is a new sparkly merlot color that will be available Dec 2017.