Where do local Omahans like to eat? My Omaha Eats page will help you out. As many of you know I live in Omaha. I love this city for so many reasons one of them being the diverse restaurants and groceries stores. Recently I got asked "what should I do while in Omaha" which quickly evolved into a conversation about "where you should eat while in Omaha".
Over the years I have gotten several emails/comments/Facebook messages asking "where should I eat in Omaha." My friend said I should do a post about places to eat while in Omaha and I thought to myself "Of course! I can't believe I haven't thought of that before!"
There are so many restaurants in Omaha, I am certain I could eat at a different place every day for a year and still not have eaten at them all. I do dine out occasionally but not nearly enough to create a good list so I have asked my hungry friends to chip in with their restaurant recommendations. These recommendations represent where some of our favorite Omaha Eats.
I hope to add to the list often so keep checking back! The restaurants listed are going to be (to the best of my knowledge) restaurants you won't find in every other city. After all, if you are visiting a city shouldn't the goal be to eat somewhere new? There are thousands of Applebee's, Cheesecake Factories, and Famous Dave's across the country and I pretty sure the menu would be the same, the crap up on the walls may be totally regional though.
If you are visiting Omaha I encourage you to live a little and step out of the *Old Market bubble. Check out our other great neighborhoods including Benson, Dundee, Midtown, Blackstone, and Aksarben.
I have tried to categorize them and provide links to their websites. So grab your GPS and get ready to drive beyond the Old Market (for the most part).
Uncinch your belt and get ready to eat!
Barbecue 

Hartland Bar-B-Que -EVERYTHING here is awesome!
Bar & Grilles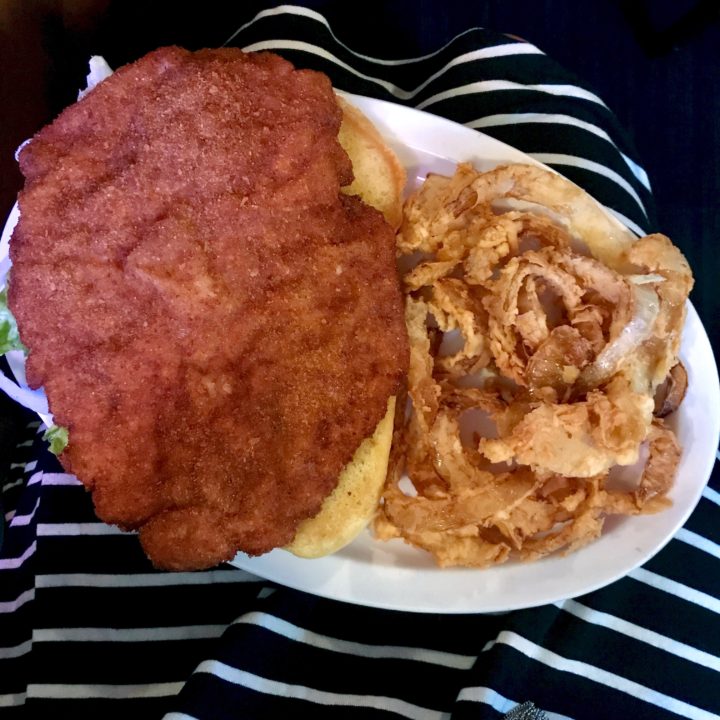 Jams -Located right on Dodge and in the Old Market their burgers are so juicy and delicious
Stella's -Some of the best burgers ever! Located in Bellevue but totally worth the short drive!
Keystone Tavern & Grill -This is a little bit of a dive bar but the food is on point. Wednesday you can add a patty for $1. I will say they are without a doubt the best burgers in the city! Make sure to save room for the fried brownie for dessert.
The Cabin Bar and Grill – I have been looking for the best Pork Tenderloin Sandwich in town and I finally found it at the cabin. Their Reuben is also fantastic!
Bars & Cocktails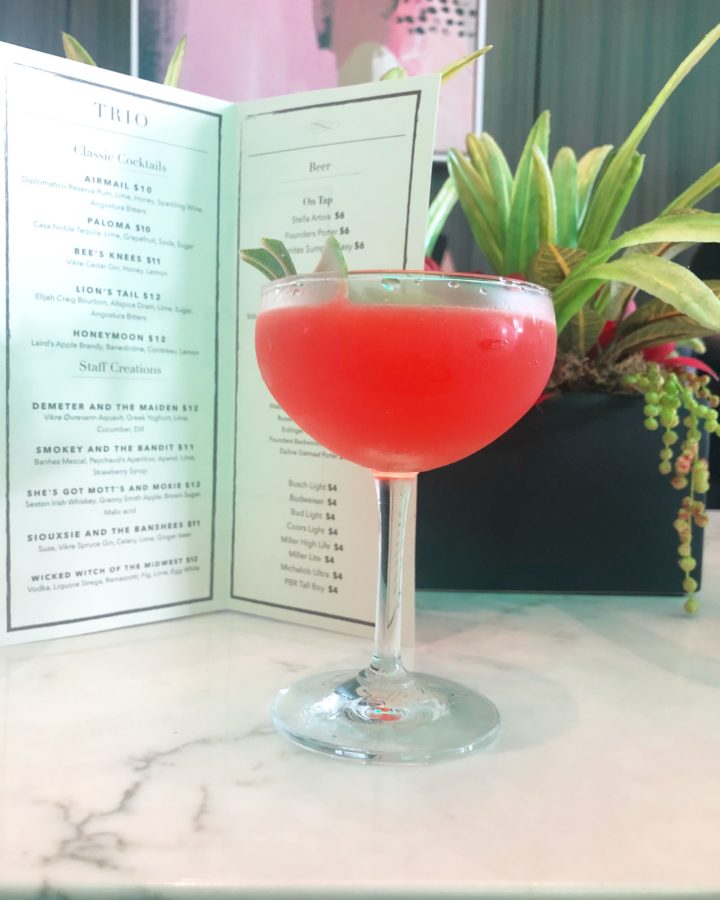 Trios Cocktails & Company -great fancy cocktails and a comfortable area to drink and catch up
Corkscrew Wine & Cheese -bar and retail shop in one! Have a drink and buy a bottle to bring home.
Breakfast/Brunch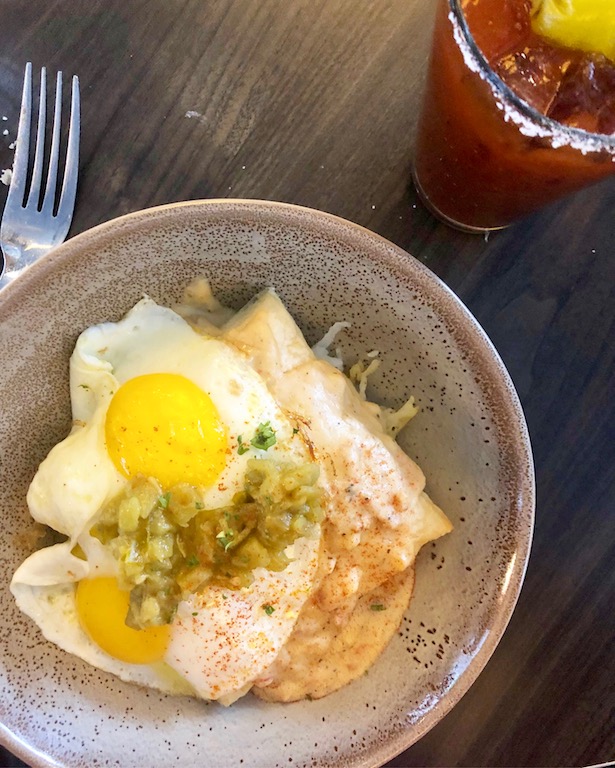 Summer Kitchen Cafe  -I have never been disappointed with my order here but the chicken fried steak skillet is my favorite
The Farmhouse  -Great pancakes
Wheatfields  -GIANT cinnamon rolls -need I say more?
Lisa's Radial Cafe -a classic American style diner Chicken Fried Steak and Eggs for the win
11-Worth Cafe -I heard they have the best sausage gravy ever
Early Bird -A fun hip new brunch stop, make a reservation because the wait times are long
Cafe

M's Pub -Located in the Old Market. Black bean cakes, Thai Chicken Lavosh, and Chocolate Torte come recommended.
Chinese Food
Golden Palace -this is now our go-to
Cupcakes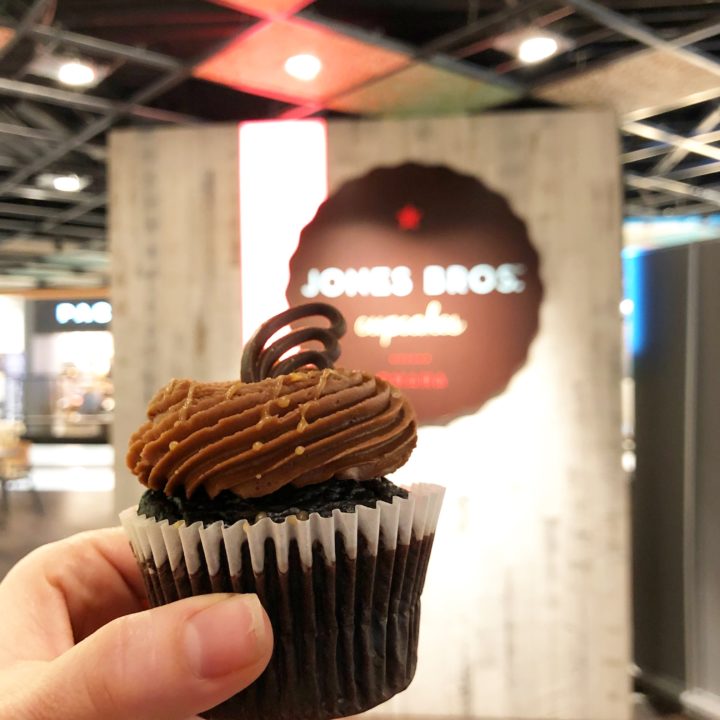 Jones Bros. Cupcakes -3 locations. These guys know cupcakes. Food Network Cupcakes Wars winners. Also has a cafe attached. They offer a cupcake of the day for FREE. Also, provide a few daily selections of GLUTEN FREE cupcakes.
Deli
Star Deli -Two locations. Great sandwiches. I recommend the peach & pork with bacon jam. Mmm!
Diner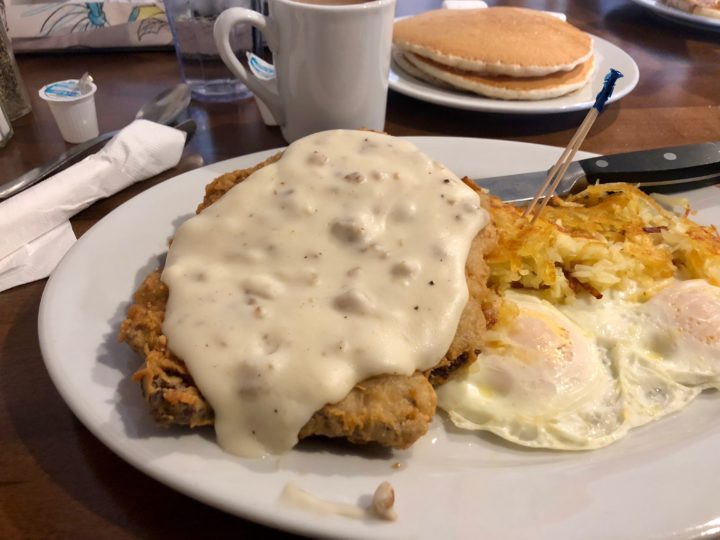 B&G Tasty Foods -Home of the Loose Meat sandwich and delicious Frenchee's.
Bronco's -An Omaha staple. Been around for 50+ years. They serve traditional fast-food style burgers, like what McD's wishes they served
Shirley's Diner -I've only been here for breakfast and I promise it has all your favorites.
Donuts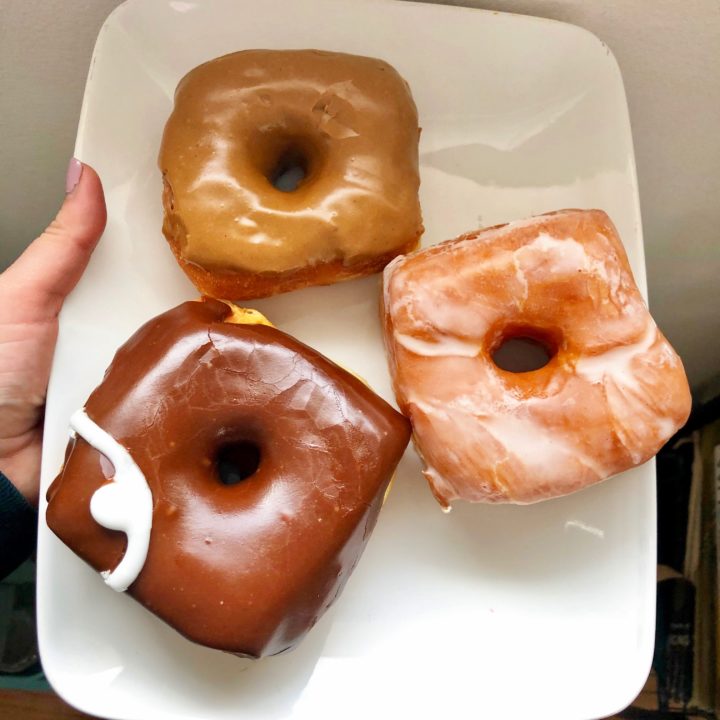 Bob's Donuts -fun square donuts so there is filling in every bite!
Hello Sugar -no storefront (yet) but a great doughnut pop up. Check them out at the Farmer's Market most weekends. Jill uses fresh local ingredients making for a seasonal and ever-changing menu of unique doughnuts.
Lamar's -way out west but worth the drive for some of the consistently good donuts
Olsen Bake Shop -good donuts for cheap and located downtown
Pettit's Pastry -great local donuts with five locations across the metro. Apple fritter is my favorite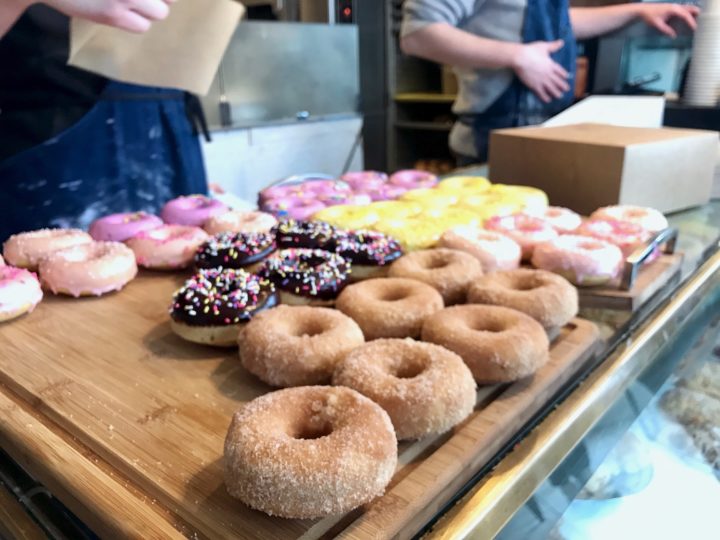 Sweet Magnolia's – delicately baked cake donuts with fun flavors. Try the churro donut!
Farm-to-Table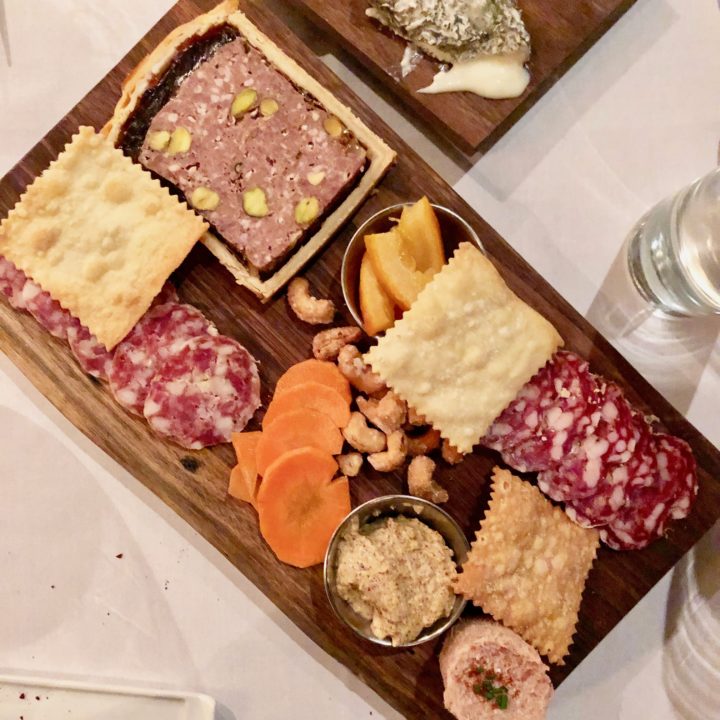 The Grey Plume -Located in Midtown. A fancier restaurant with an ever-changing menu. Ingredients come from many local farmers.
The Boiler Room -Located near the Old Market. The menu changes frequently with the seasons. Many of the ingredients come from our great local farmers. Take your time and let them course out your meal. This may be one of the best meals I have eaten in Omaha.
Kitchen Table -their motto is slow food fast. Hop over to their Instagram to see daily drool-worthy menu items. I've been on their taco night and both the vegetarian and meat options were top-notch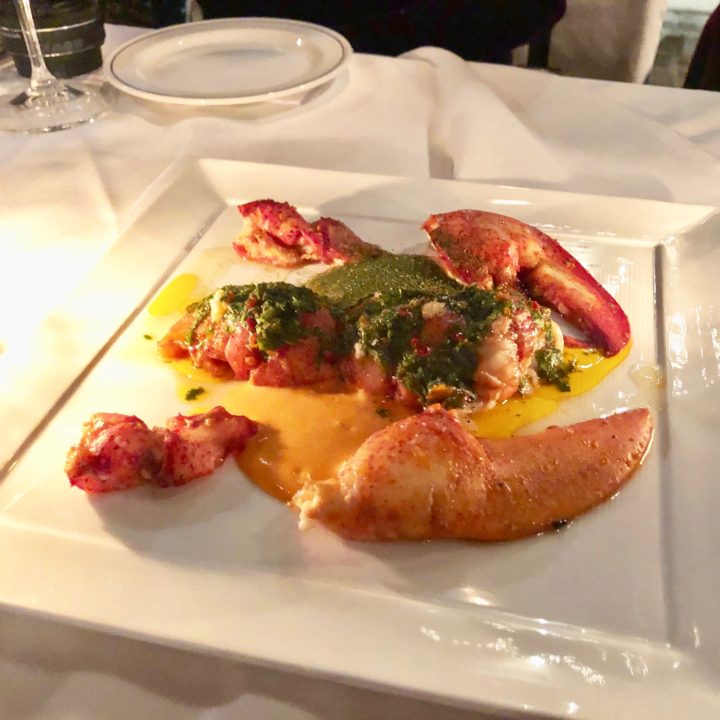 V. Mertz -a hidden gem in the Old Market, tucked away in the Passageway. Seasonal and local ingredients are their focus. The menu is every changing making each visit like the first time
Fried Chicken

Time Out Foods -their claim to be Omaha's best fried chicken is true! So good! Seriously the only place we will go for fried chicken
Greek

Greek Islands  -try the flaming saganaki! It is cheese they light on fire at your table
Indian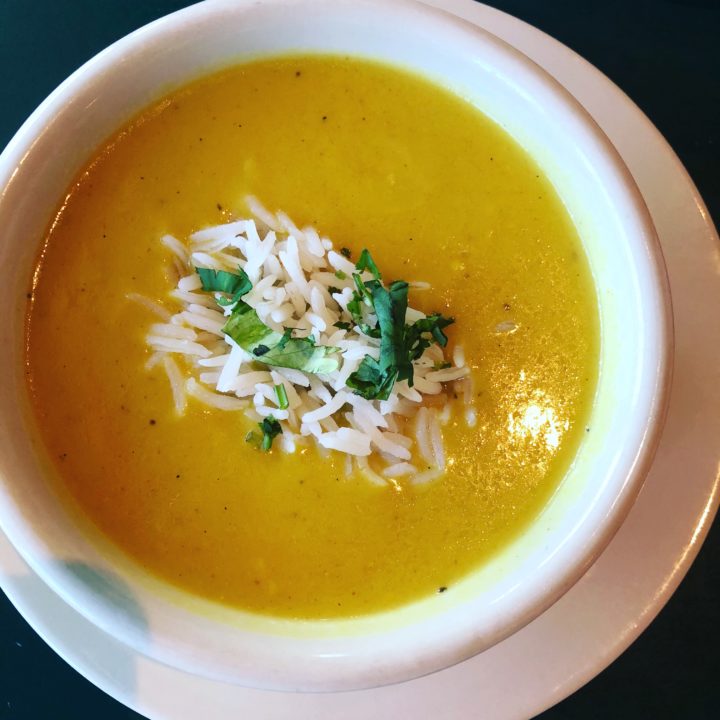 Jaipur -Indian food and brewery. I know the spinach dip stuffed naan isn't very Indian but damn is it good. Also get the mulligatawny soup
Kurry Xpress -Don't judge them on their spelling, the food is good.
Mother India -Limited seating here. Perfect for carry-out or sitting on a picnic table outside.
Ice Cream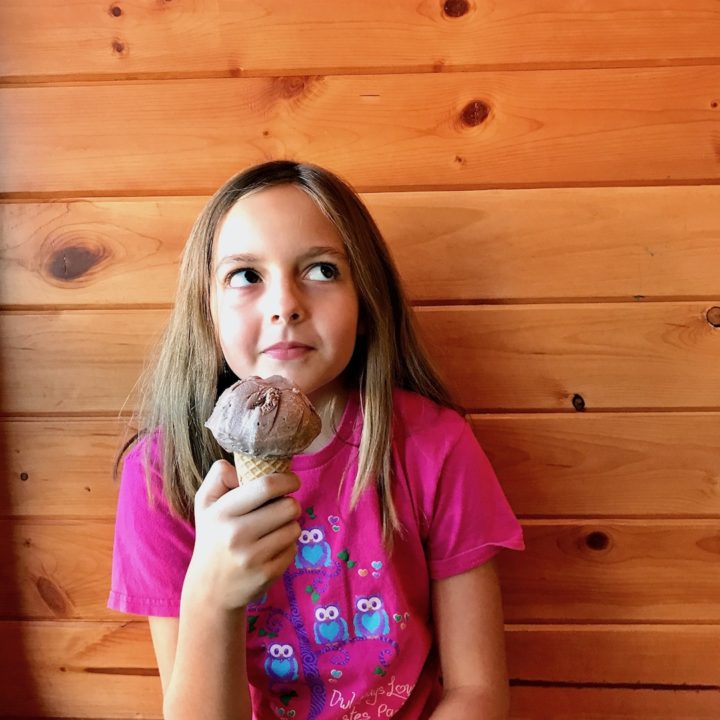 Ted & Wally's -They have expanded outside of the Old Market and now have a location in Benson. As far as ice cream goes you won't find better in town. They have constant new flavors throughout the week, sometimes throughout the day. And their vegan ice cream is always tops!
Zezto's -I've only been here for the ice cream but they do have a food menu too. I recommend ordering a dipped or rolled cone.
Italian

Nicola's -Old Market favorite
Mexican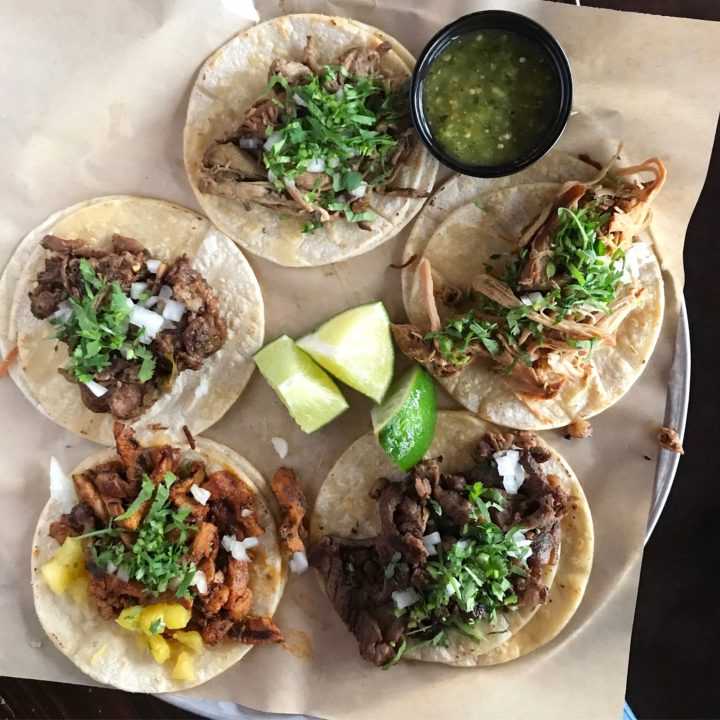 Abelardo's -Good Mexican food fast. Taco John's or Taco Bell can't hold a candle to these guys. Have locations in other states as well. Their breakfast burritos and tortas are muy bueno! Plus open 24/7
California Taco -Tacos of course! Also seen on Diners, Drive-Ins, and Dives
Cilantros -Two locations. The Cilantro Special Fajitas are my favorite as are the giant margaritas
The Corner Kick -this is a soccer sports bar that serves some fabulous street tacos. Order one of each!
Microbrewery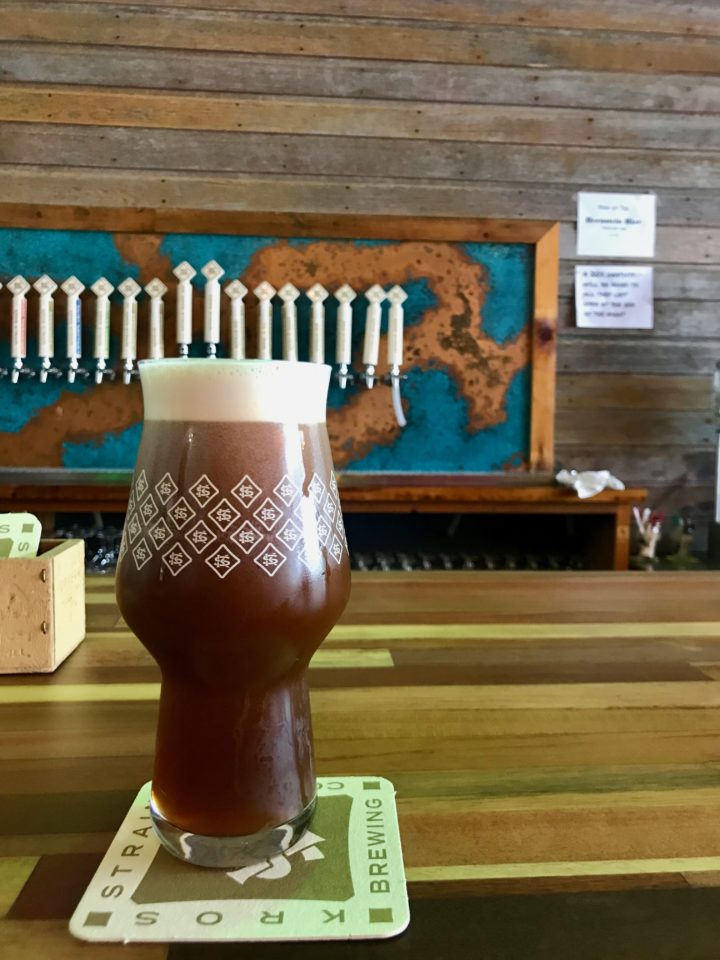 Nebraska Brewing Company -Located in Papillion which is practically Omaha.
Upstream Brewing Company -I really liked the Smoked Gouda & Ale Soup, other recommendations pork schnitzle
Infusion Brewery -Vanilla Bean Blonde is my current jam
Kros Strain -A small taproom for beer lovers (that is all they have on the menu) Fairy Nectar is a go-to
Pizza and Wings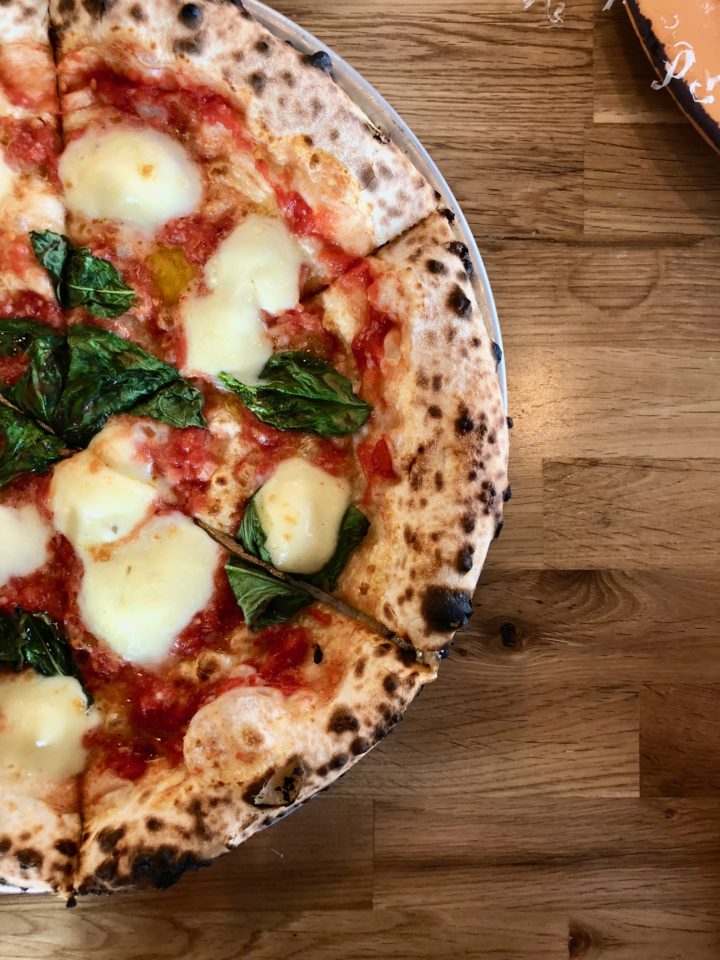 Dante Pizzeria –Woodfire Neopolitan pizza. Also, they serve phenomenal pastas and salads (go hungry and order it all)! They focus on hyper-seasonal/local ingredients/sustainable fish. Their Italian wine list is the best in the city! They now have two locations (both have patios!).
Oscar's Pizza and Sports Grill -Get the wings! And get them char-buffed and double dipped you won't regret it. The pizza is secondary to the wings.
Pitch Pizzeria -2 locations Coal fire pizza. Get the roasted brussels sprouts appetizer. Bianca Verde and Marsala pizzas are wonderful. Pitch also has some of the best quality filets in town. GLUTEN FREE: Bring in your own gluten-free crust and they will make your pizza on it
Frank's Pizzeria -Located in the Linden Market off 132/West Dodge Road. Try the Margherita pizza. The thin crispy crust is perfect. If you need to feed a crowd the Big Joe is an awesome deal
Pudgy's Pizza -Chicago-style pizza in West Omaha. I'm told it is totally worth the drive and most of it is interstate.
Spin Pizza -In Papillion but worth the drive! The perfect thin and chewy crust and fresh toppings. AMAZING salads (the Caesar was the best I've ever had!) and thick and creamy gelato round out the best dining experience. GLUTEN FREE: great tasting gluten-free crust option too!
Pizzaria Davlo -Chicago style deep dish. Get the DerBamgerg. They offer a thin crust gluten free pizza which is one of the best gluten-free crusts I've had
Pub Fare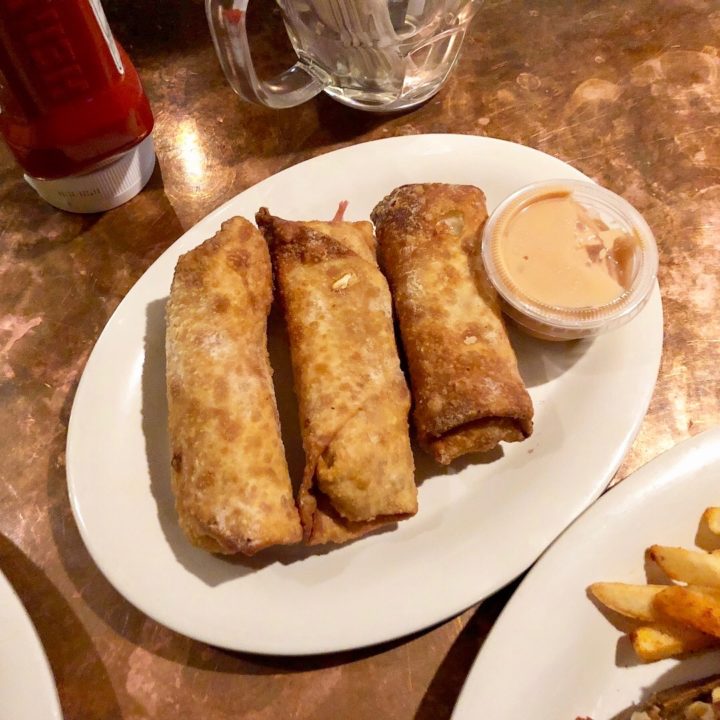 Crescent Moon –Home of the Reuben. If you also like beer this is the place for you. Nicknamed Beer Corner USA (an alehouse, a bar, a tavern, and a craft beer store) with 60+ beers on tap. It is just off Dodge on 36 & Farnam St. They might be famous for their Reuben sandwiches but I recommend giving the Reuben egg rolls a try!
Blatt Beer & Table -A few locations in the city. Burgers + Beer = YUM! But the Dixie Chicken Sandwich is AWESOME! They updated their sandwich menu and now have the Dirty Bird which is their Dixie Chicken but + Sriracha hot sauce and blue cheese
Benson Brewery -tons of great beers + pub food
The Casual Pint – so many craft beer options! I love you can get a taster before committing to your pint. On Mondays that have tacos for $2!
Seafood

Plank -Oyster bar and seafood restaurant in the heart of cow country. A Good happy hour too
Shuck's Fish House and Oyster Bar -another wonderful oyster/seafood option
Steak**

The Drover -Known for their Whiskey Steaks. Make sure you make a reservation.
Omaha Prime -Located Downtown and serving only USDA Prime Steaks.
Brother Sebastian's -An intimate dining experience and great steaks to boot
Pitch -while I have them listed in the pizza section I would be remiss to not include them here too. If you are looking for a great steak order the filet. It might be the best steak in the city!
Sushi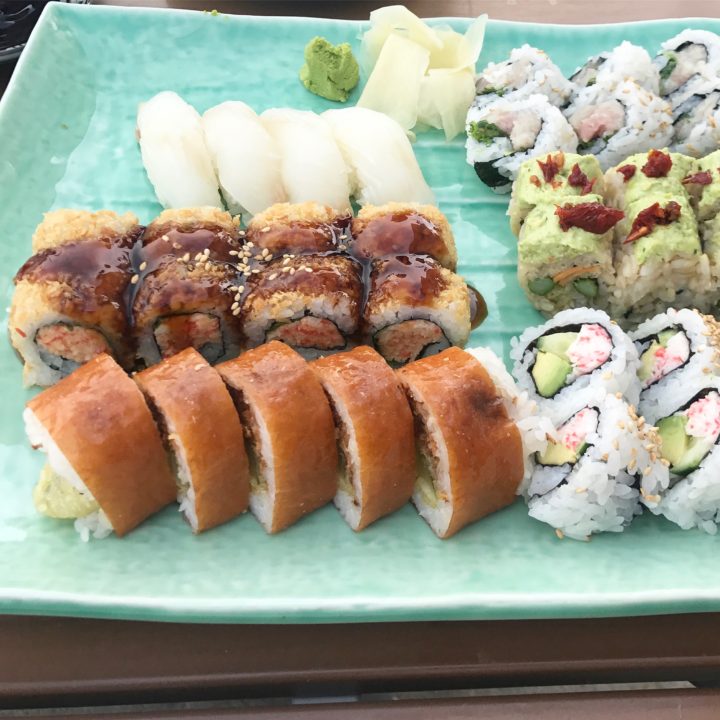 Blue Sushi -They have three locations including one in the Old Market. Plus they have a great $10 lunch special. Offers a great reverse happy hour. Some unique to Omaha sushi includes the Cowgirl and Eden rolls
Hiro 88 -2 Omaha locations
Sushi Japan -Great sushi and they also have yakiniku (Japanese barbecue)
Yoshimoto -I have to say this is currently the BEST sushi I have ever eaten. If you are coming to town and like sushi this is a MUST
Thai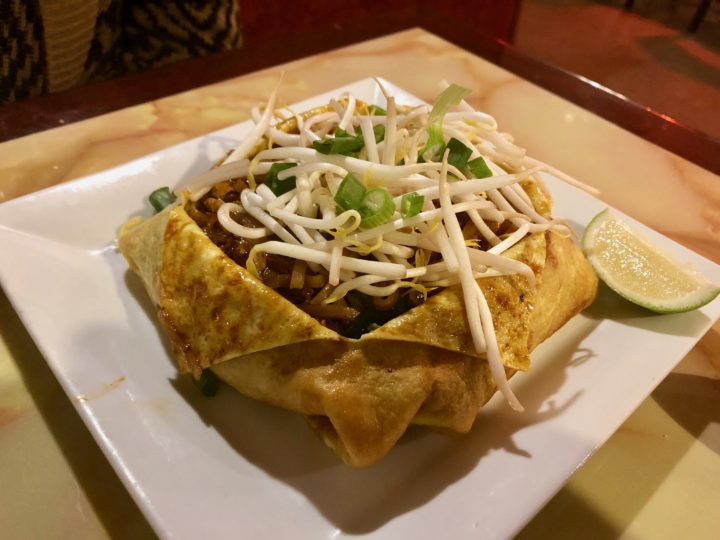 Thai Spice -Great and affordable lunch. Yellow curry and pad thai come recommended.
Bangkok Cuisine -Near the Old Market
Laos Thai Market -Some of the best Thai food in the city. Bring cash! Service is a little slow but worth the wait!
Salween Thai -two locations in town. Great food but service can be slow so make sure you have the time.
Vegan/Vegetarian-Friendly

Modern Love -"Swanky vegan comfort food in Omaha" opened by vegan goddess Isa Chandra Moskowitz Mac & Shews are the local fave
Vietnamese

Saigon Surface -This is located downtown and comes highly recommended. Try the pork Bahn mi and the combo chicken/pork vermicelli bowl.
Grocery Stores

Jacobo's -Mexican Grocer, the best fresh salsas, tamales, enchiladas, and refried beans at the deli counter. Bring cash!
Asian Market -so many varieties of rice, noodles, soy sauce, etc. It is an experience.
Something for everyone!
Are you with a group and people just can't decide what they want? Then you NEED to head on over to Westroads Mall. The mall, you say?! YES! Westroads Mall is home to Flagship Commons, An Uncommon Food Hall. You can find a coffee shop, a bar, pizza, burgers, falafel, tacos, giant salads, ramen, and sushi all under one roof. It certainly is a MUST if you're in town.
Do you have a local favorite?
If you have an Omaha favorite that is a local restaurant and want it added let me know! Leave a comment below or email me at jamie(at)thekitchenarium.com
*There are a lot of really great restaurants in the Old Market so I'm not knocking it. It just seems that most visitors to Omaha are familiar with the Old Market area and need to explore the other wonderful restaurants our city has to offer
I recently wrote up about a few of my favorite Old Market restaurants. Check that post out here.
Want to stay in the loop?