I am a recipe developer and content creator. I would love to work with you.
I love partnering up with others to create fun and exciting content for The Kitchenarium or for your brand or company. Email me at [email protected] and let's chat!
Visions of sugarplums (and crispy bacon) dance in my head (all day long) so creating unique recipes featuring specific ingredients, products, or for special diets is a challenge I love to tackle.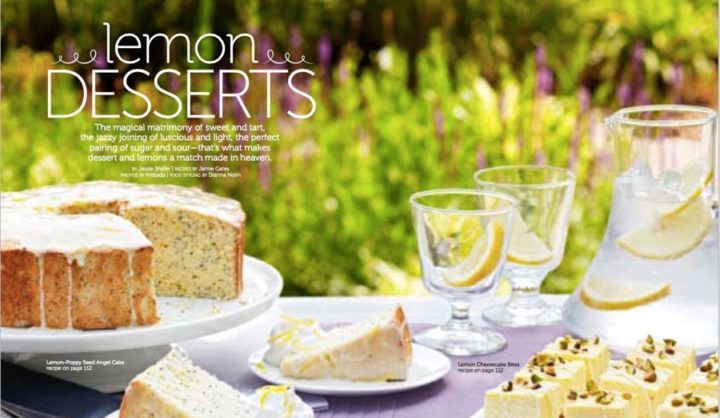 My work has been published here:
As a recipe developer, I have created many recipes for current publications:
Better Homes and Gardens Special Interest Publications Diabetic Slow Cooker 2012: Splendid Soups & Stews (six recipes)
Diabetic Living Spring 2013: Lemon Desserts (six recipes)
Diabetic Living Winter 2013: Romantic Dinner for 2 (two recipes)
Diabetic Living Spring 2014: Quite the Pear (four recipes) & Don't Forget: Office Treats! (six recipes)
Better Homes and Gardens Special Interest Publications Diabetes What to Eat 2015: Meat-Free Mondays (five recipes) & Delicious Desserts (one recipe)
Diabetic Living Spring 2015: Mexican Menus for 2 (four recipes)
Diabetic Living Summer 2015: Protein Spotlight: Tilapia (four recipes)
Better Homes and Gardens Special Interest Publications Healthy Meals in Minutes 2015: 10 Minute Snacks and 15 Minute Lunches (three recipes)
Diabetic Living Winter 2016: So Simple Sheet Pan Suppers (four recipes)
Delicious Living August 2017: Recipes for Rest (five recipes)
Diabetic Living Fall 2017: Healthy in a Hurry: Chicken Dinners (three recipes)
Better Homes and Gardens Specials  Diabetic Living Eat Cheap Eat Healthy Fall 2017 (two recipes)