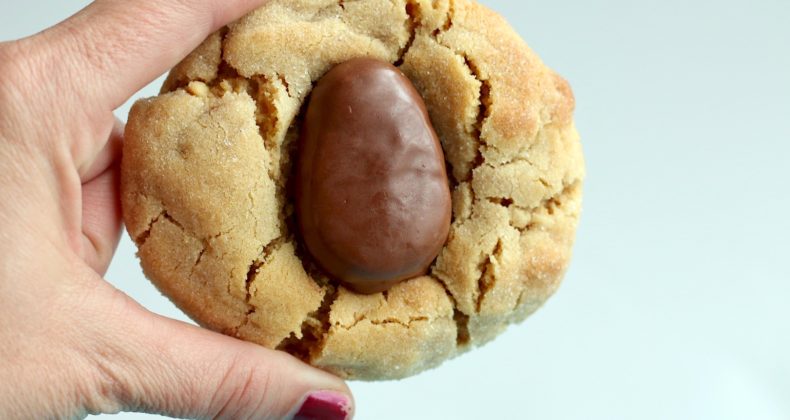 Easter Peanut Butter Blossoms
Easter is almost here and with it, the stores have been flooded with all the egg-shaped candy and chocolate since February 15. 🙂 Peanut butter eggs are my favorite holiday candy and I just knew I needed to turn them into cookies.
Peanut butter blossom cookies aren't anything new. Typically these cookies can be found on just about every Christmas cookie platter. Why should peanut butter cookies be regulated to just Christmas? Especially when you have such fun shaped candy at Easter?!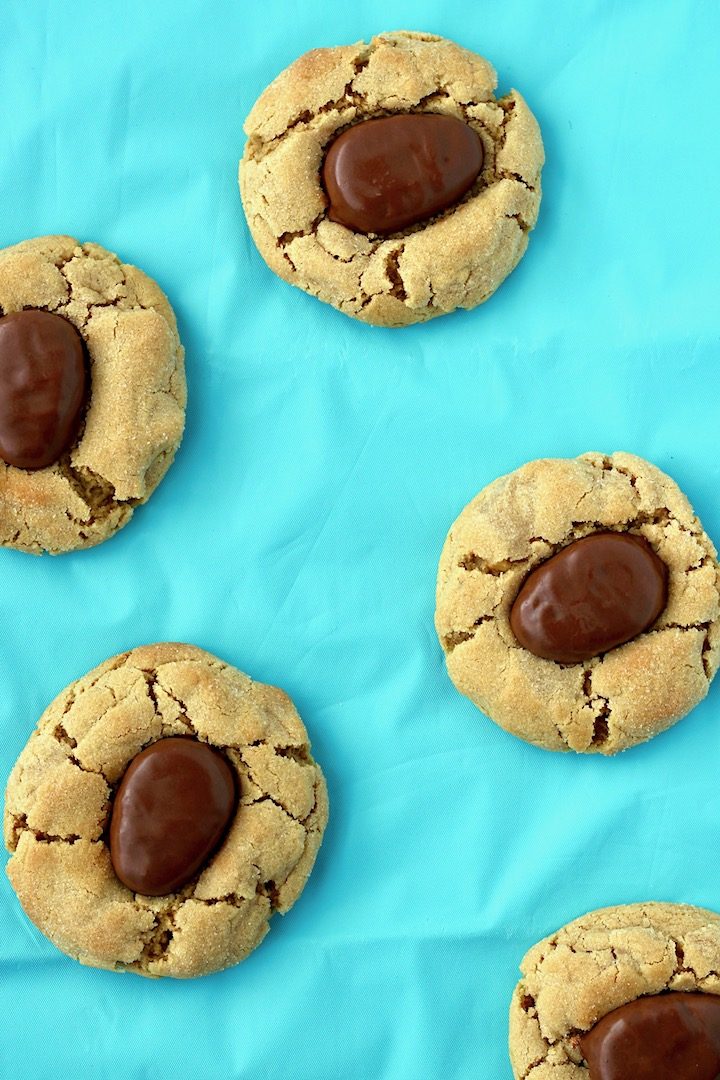 These cookies are huge! I like big cookies and I cannot lie. 😉 When making them I used an ice cream scoop to for the dough balls to make sure they were uniform in shape. I wanted the cookies big enough to fit the peanut butter egg.
Using Reece's peanut butter eggs is a fun spin on a classic cookie. Set them out on a platter for your brunch or wrap them and place in the Easter baskets for the kiddos. Every bunny will love them! 🐰
---
Are you looking for more Easter recipes?
Look no further! Here are some great recipes for your celebration.