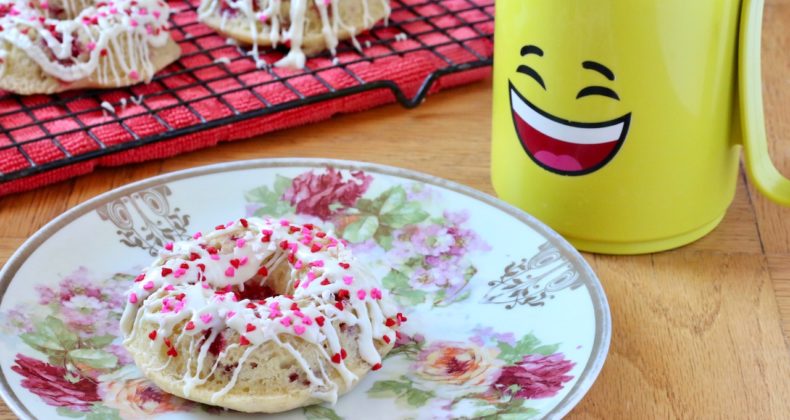 Raspberry Baked Donuts are a cinch to whip up. These can be made faster than it takes to drive to your favorite donut shop. Using fresh raspberries give it a lovely red color that makes it a perfect Valentine's Day breakfast.
Valentine's Day falls smack dab in the middle of the week this year which means a lovely leisurely brunch is probably out of the question. With only a few minutes of work, you can still have something extra special for your loved one. Or for you, for that matter. 😉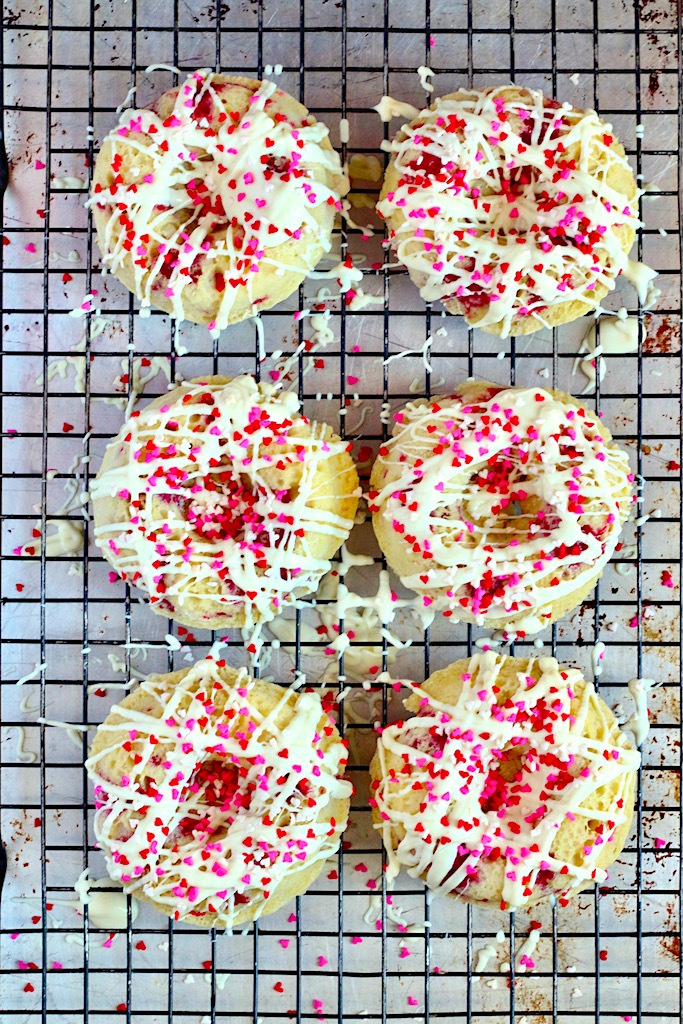 My husband was out for an early morning meeting the other day so my three-year-old and I whipped these up together. Letting my kiddos participate in the kitchen gets them excited to try whatever we are making. Not that they need any convincing to try donuts 😉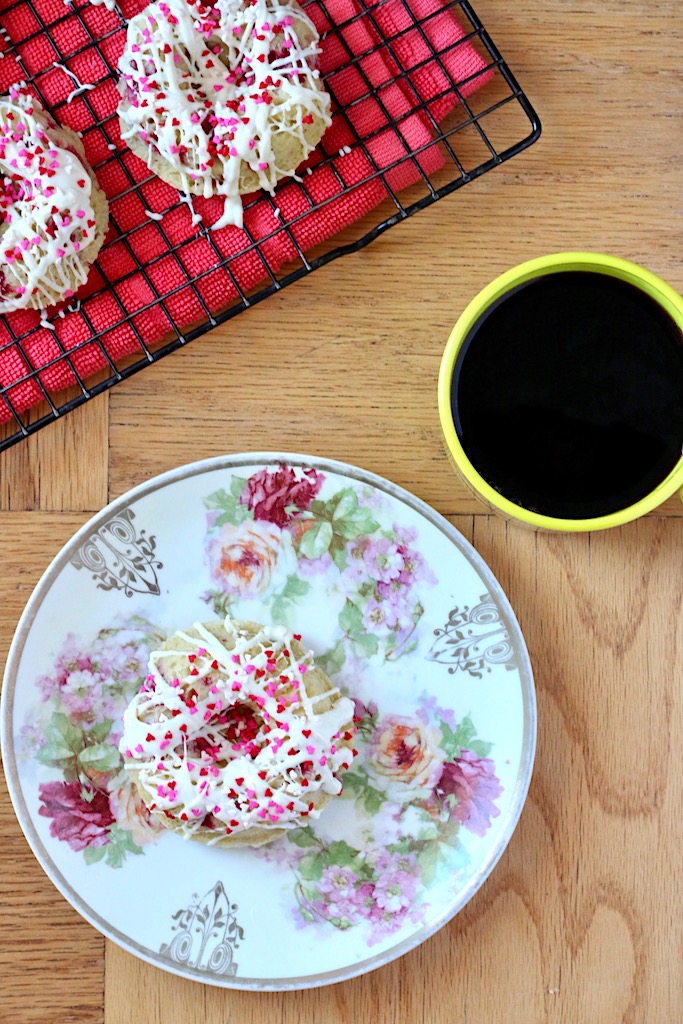 Raspberry Baked Donuts make a great Valentine's breakfast. What are your favorite Valentine's day breakfasts?