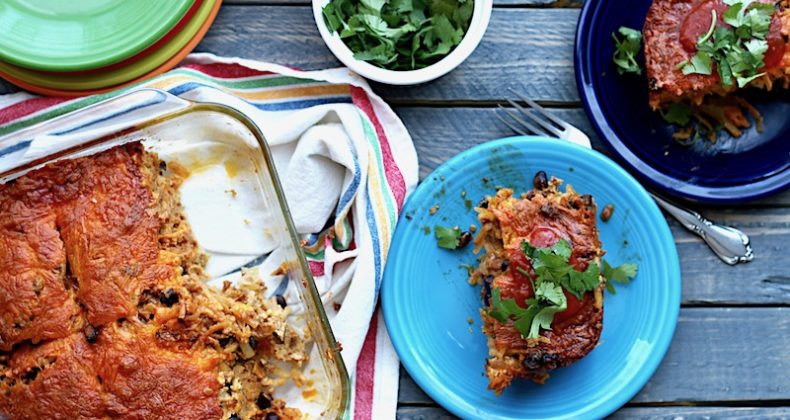 Gluten Free Potato Breakfast Casserole
This Gluten Free Potato Breakfast Casserole makes your next breakfast or brunch party so EASY! All you have to do is pull it out of the fridge in the morning and bake it. EASY!
I love to entertain, but I am also an entertaining stress bucket the day of so watch out. You may have seen the youtube video that is basically me 😆 If I can do most of the prep the day before that helps tremendously! Can you relate?
The very first recipe I posted ten and a half years ago was my now infamous egg bake recipe. People tell me all the time that my egg bake has become a family favorite, which just makes my heart burst. The idea behind this breakfast casserole was I wanted to take my family favorite and turn it into a gluten-free family favorite. There is no reason that my celiac friends should miss out!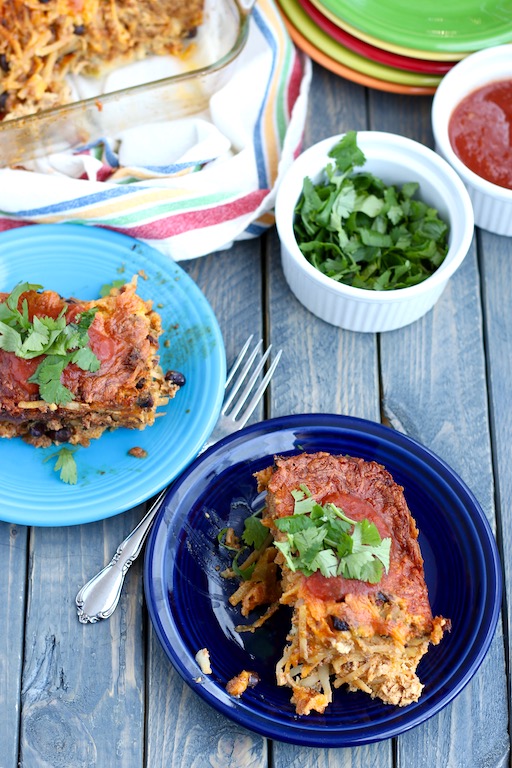 The basic formula is the same: potatoes, eggs, milk, and cheese. The type you want to use is based on personal preferences. Here I used frozen hash browns. But I have also used tater tots and cubed frozen potatoes.
Types of fillings you can use:
your favorite cooked breakfast meats (ham, bacon, sausage, chorizo, etc.)
1-2 cups cooked/sauteed veggies (peppers, onions, broccoli, asparagus, beans, etc.)
With potatoes being the main base of this casserole I tend to always go the route of a southwest flavor profile. Chorizo, black beans, green chilis, etc are my most favorite fillings. That way I can garnish with cilantro, salsa, sour cream, avocado.
If you make this dish tag me on social media @thekitchenarium #thekitchenarium or send me a picture! I love to see what you're making.