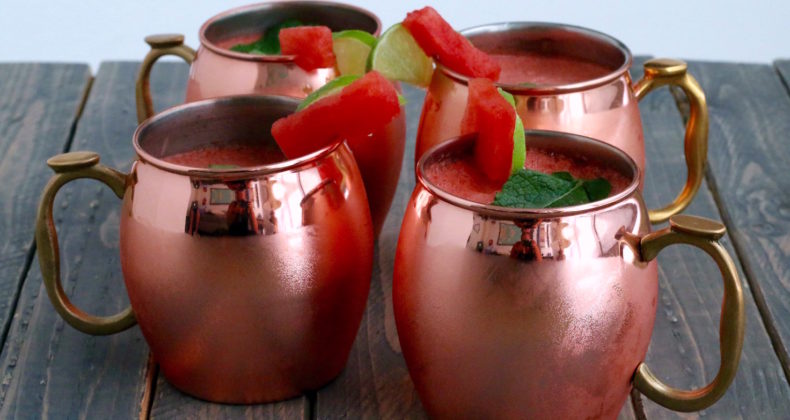 We are well into the dog days of summer. The heat. The humidity. The desire just to lounge around drinking ice cold cocktails all day. Or maybe that is just me 🙂 Watermelon Moscow Mules are the perfect way to cool off during those unbearably hot summer days. Using frozen cubed watermelon and serving them in the iconic copper cups ensures your drink will be frosty.
This is coming at you just in time for the weekend and to celebrate National Watermelon Day on August 3. Watermelon is a well-loved summer fruit -naturally hydrating and cooling in and of itself.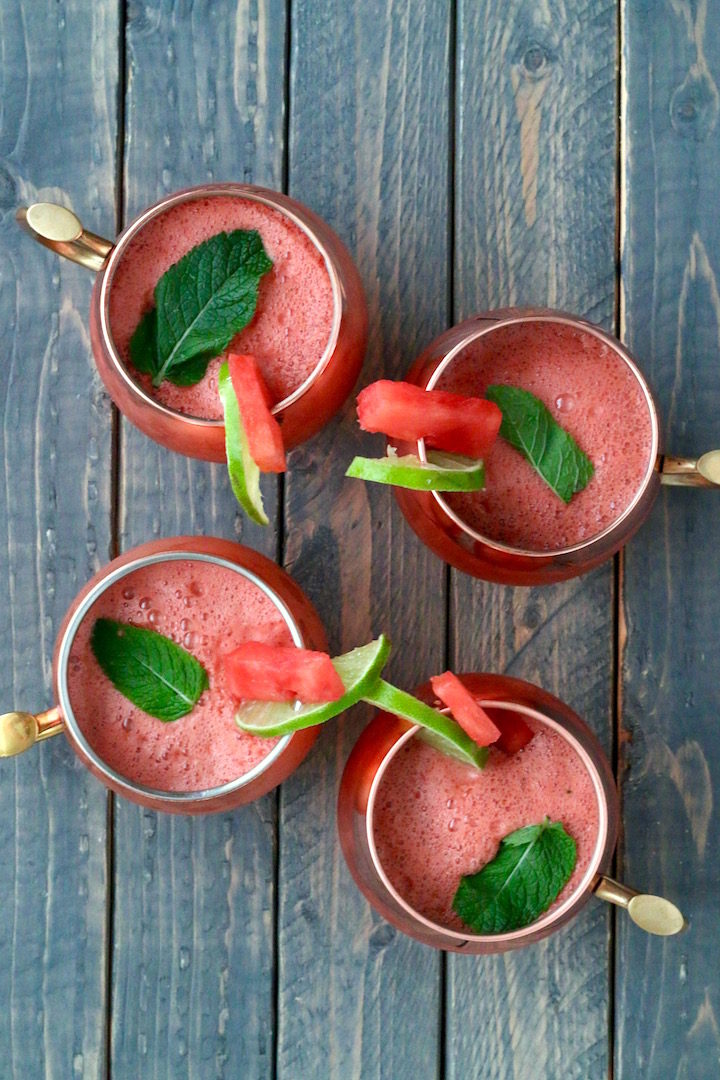 When Mr. Carnegie was writing his famous book I think he had this cocktail in mind. If you do not know your neighbors go introduce yourself and bring them frosty Watermelon Moscow Mules -it will serve as a good icebreaker 😉
There is a little prep work involved with this cocktail. The watermelon must be frozen or at the minimum slightly frozen before you blend it together. Cut the watermelon into 1-2 inch cubes, pop in the freezer for at least four hours to firm up or overnight for a good solid freeze. Skip on the vodka to keep this alcohol-free -children, pregnant women, and those that don't drink will be so happy with the mocktail version.
When you head to the store make sure to check the produce aisle for fresh herbs. You need that fresh mint to make it a mule. What are you waiting for? Get that watermelon in the freezer STAT! Please drink responsibly these don't taste like there is alcohol in them and on a hot day can go down quickly.
Cheers friends! 🍉  🐴  🍹
---
What is your favorite way to enjoy Moscow Mules?
Here are a few items to make this recipe easier: