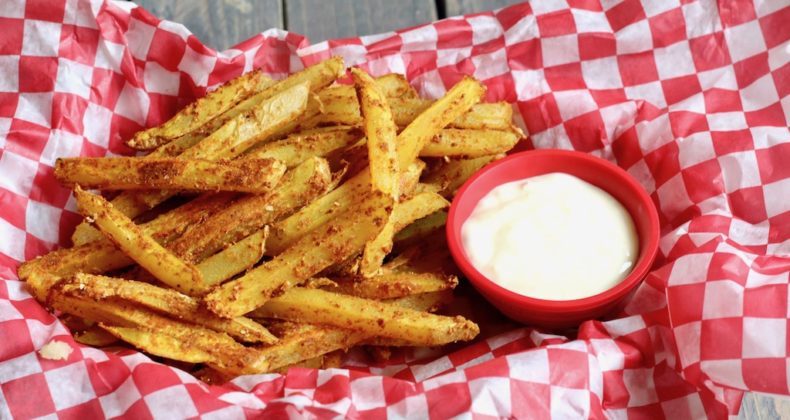 Baked Curry Fries & Garlic Aioli
Baked curry fries are everything. Potatoes are the ideal candidate for coating in curry powder. By baking, instead of frying, we are saving ourselves a few calories so go ahead and scoop up a few extra 😉 And since they are fries they need a dipping sauce. Garlic aioli is so flavorful on its own but paired with the curry fries the flavors are intensely wonderful.
There is a local restaurant that makes curry fries and you can smell them before you even open the shop's door. They are something I crave regularly so I decided to give it a go making a homemade version.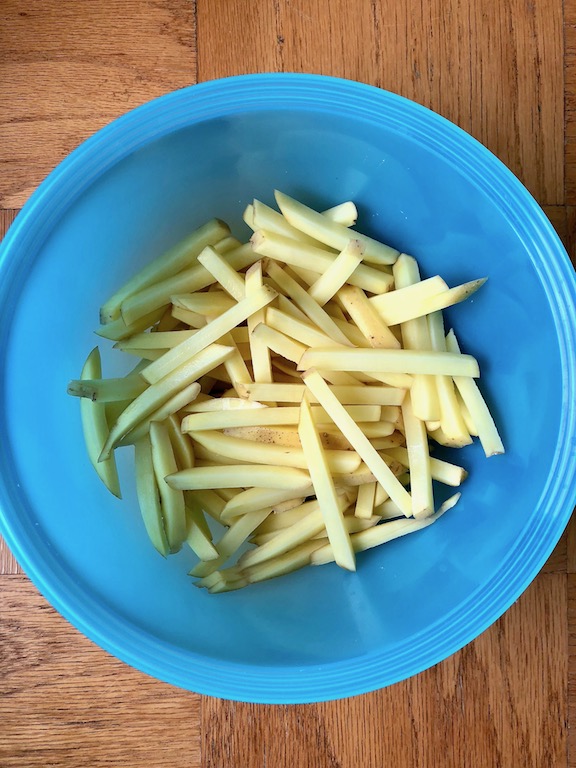 While I used a mandolin to slice my potatoes into fries you could just use a knife and cut into thin fries. If you prefer a chunkier steakhouse-style fry your baking time will increase slightly.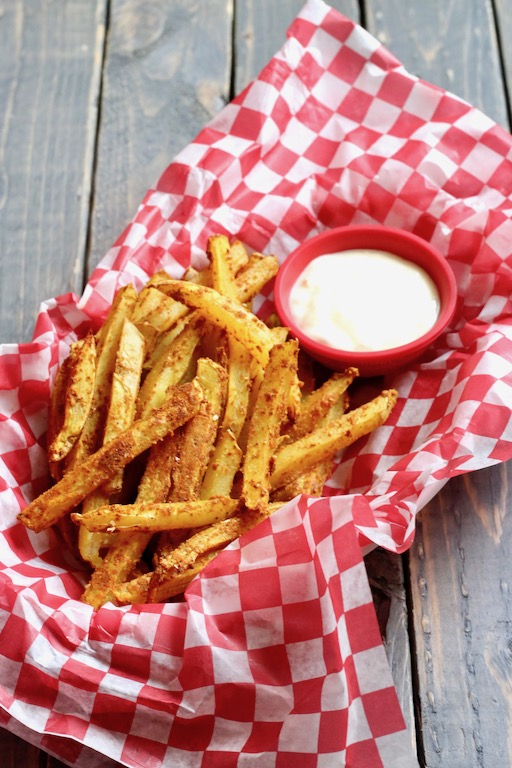 Now that I got my method down I foresee many baskets of curry fries in my future. #yellowFingersForLife
What is something you crave from a restaurant and want to make at home?