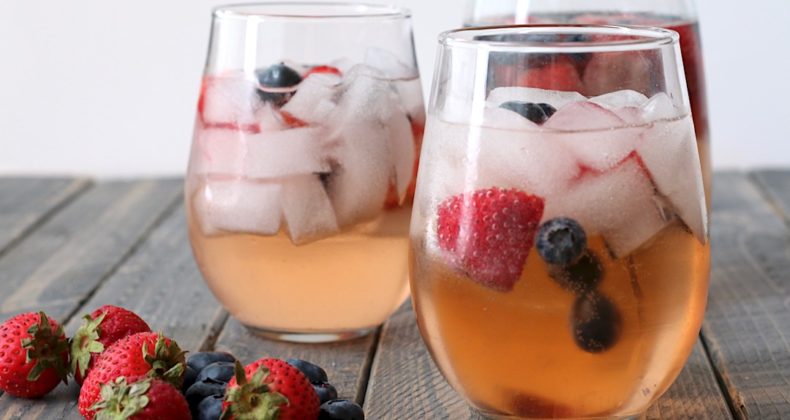 Summer Sangria: Red, White, and Booze
Sangria that is Red, White, and Booze! Happy 4th of July weekend. Any celebration with fireworks deserves a beverage equally as festive. This perfectly patriotic sangria is the festive beverage you have been looking for.
In the spirit of patriotism, this sangria includes red strawberries, blue blueberries, and white wine. I have chosen to use a California Sauvignon Blanc. Because 'merica! 🇺🇸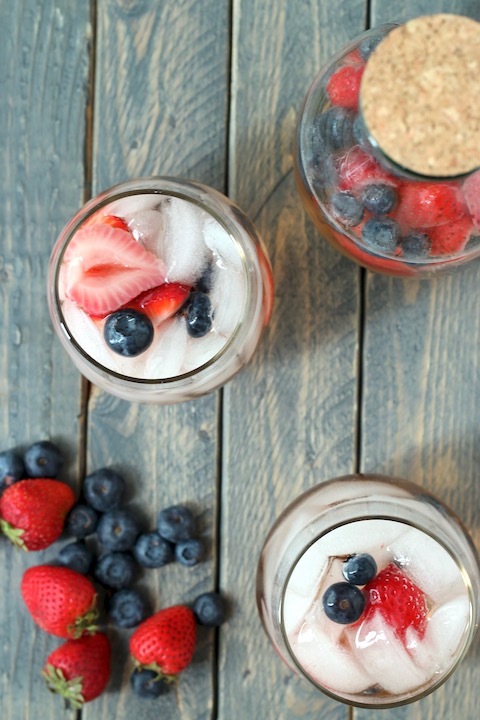 Lucky for you, you can mix this up quickly! You can use fresh berries and let them soak up the booziness of the triple sec and wine. If you are short on time frozen berries work perfectly here. Plus they keep the drink nice and cold!
When you are ready to serve top the wine off with a can of sparkling water, like La Croix, to give it a nice effervescence.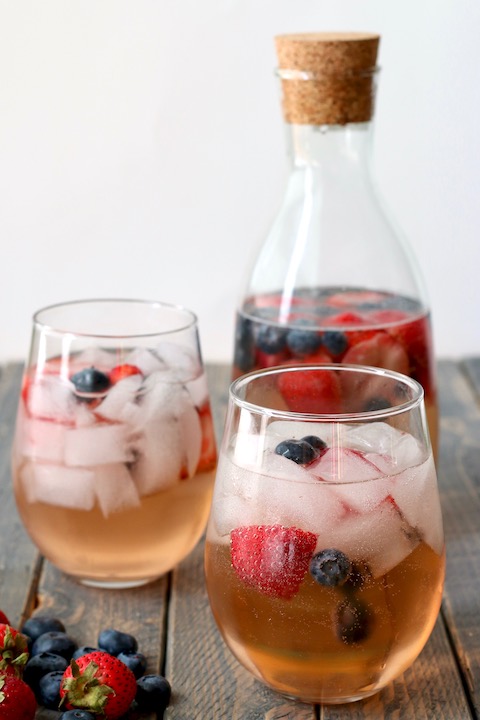 After you give this a try it will be your go-to festive drink all summer.
Enjoy the sangria and have a happy and safe summer!