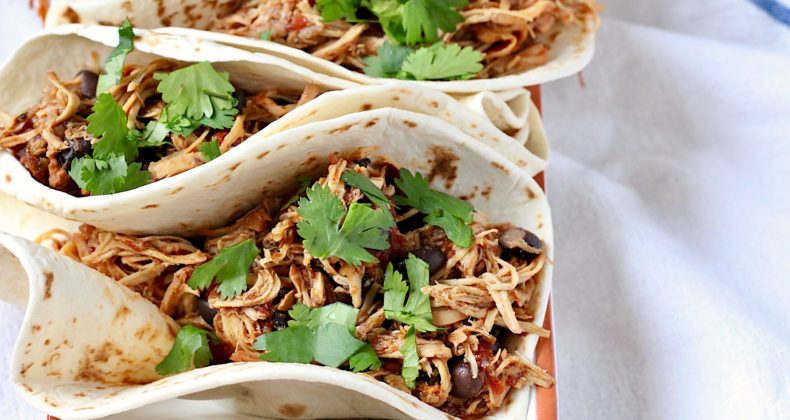 Chipotle Black Bean Chicken Tacos
Chipotle Black Bean Chicken Tacos are just what you need this Cinco de Mayo. Did you know that Cinco de Mayo falls on a Friday this year? Even more reason to celebrate if you ask me! The last thing you want to do on a Friday after working all. day. long. is spend more than five minutes preparing dinner. Save your time and energy for mixing up that margarita!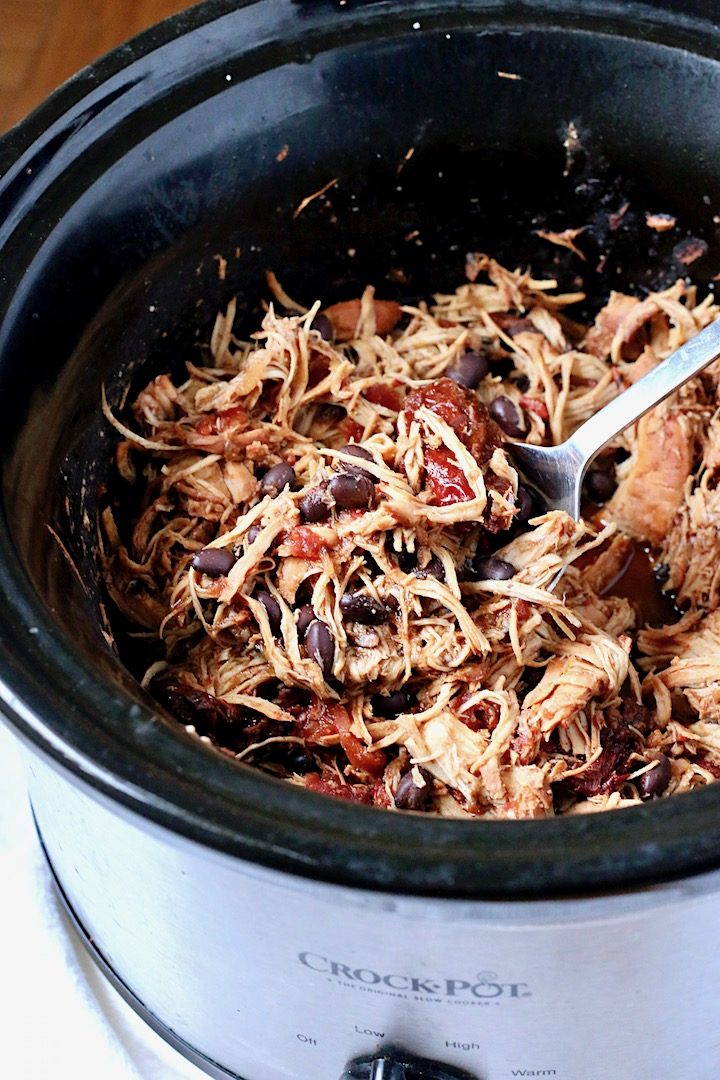 Enter the slow cooker.
Tomorrow morning when you wake up, throw all the ingredients into the slow cooker, turn on low, and let it work it's magic while you're busy bringing in the dough.
You don't even have to thaw out the chicken breasts first. That's right! Frozen chicken breasts will work just fine. For me, this is a major win because I am never "with it enough" to plan ahead for thawed chicken breasts.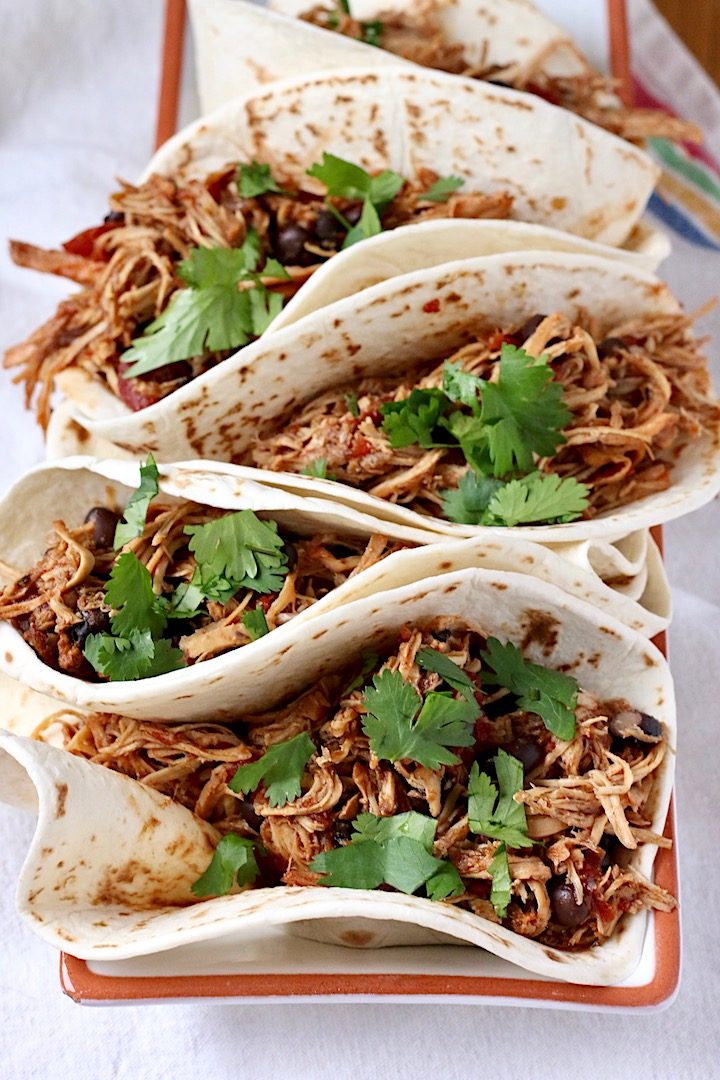 Even though all of the cooking is done in the slow cooker these tacos have a spot on smoky flavor. I used fire roasted diced tomatoes and chipotle chiles in adobo to get that delicious smoky flavor.
You can keep this incredibly family friendly too. If you are a person that likes it hot 🙋🏻  then chop up one, two, three, or more chipotles. If you have family members that don't groove on the heat then add only one or two chipotle peppers and leave them whole. Keeping the pepper whole will still add a lovely smoky flavor to the tacos without all the heat. Win-win.
This dinner is quick and easy, can go from mild to hot easily enough, and is good on the old grocery budget. Adding a can of black beans gives the shredded chicken a little extra bulk. I used three chicken breasts and this fed my family of six PLUS we had leftovers. I'm one happy mama!
Provechito!
---
What is your favorite Mexican (inspired) dish?
Need help deciding what to make? I have so many Mexican-inspired dishes on my site. Check them out here!