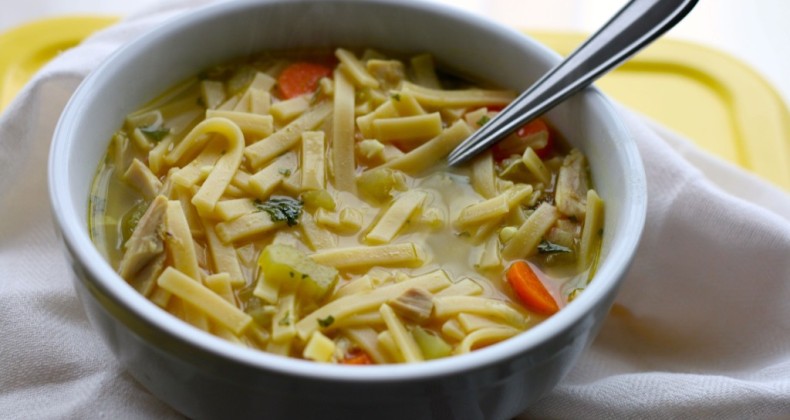 Lemon Chicken Noodle Soup
Last week we had at least four consecutive days of gloom and doom. The sunshine must have been on spring break throwing back the margs because she forgot to show herself for at least four consecutive days. I am not sure how those that live in dreary, rainy, cloudy climates can manage. I need to see the sunshine on a regular basis to keep me from going insane.
Then Thursday we got snow. Of course. I've been a Midwestern girl all my life so snow in April isn't a shocker. Seeing the snow flying actually made it smile. Probably because I was well on my way to going insane. The promise of gorgeous temperatures arriving in time for the weekend helped me get through the April snow shower.
When the weather is all gloom and doom and I haven't washed my hair in many days, the motivation to cook an elaborate meal is nil. Rotisserie chicken to the rescue!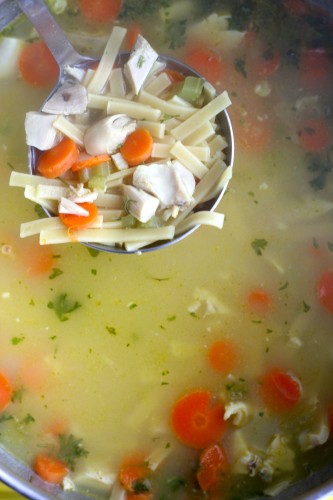 Snow + soup go together like PB + J but I knew I didn't want regular chicken noodle soup. I springified (new word!) this soup with a big squeeze of lemon juice. The addition of the lemon juice gives it a fresh new flavor. Perfect for a gray rainy Spring day.
This soup is ready to eat in less that 20 minutes since I took a short cut by using a rotisserie chicken from the grocery store. Quick and easy and my new favorite Spring soup! A generous squeeze of lemon juice makes this soup anything but basic.