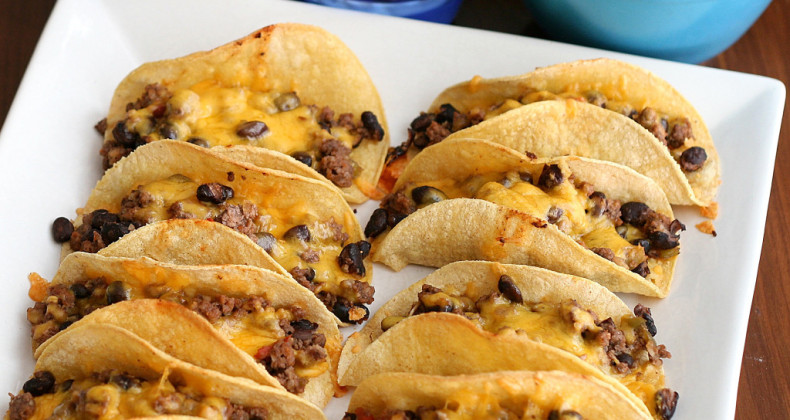 Today's recipe is for these easy and delicious oven baked tacos. Jump to the directions to get the recipe.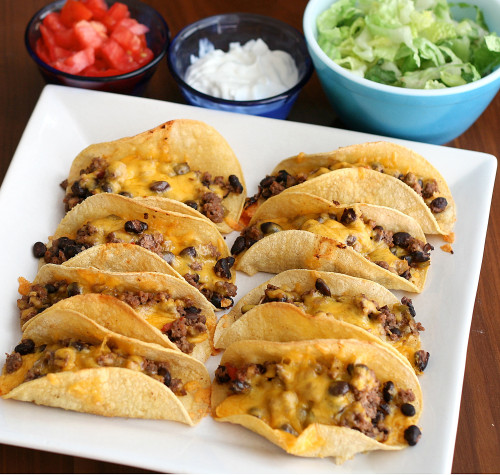 Happy Monday err Tuesday! I hope your Labor Day weekend was a wonderful one. This weekend was all about family, family, and more family and let me tell you it was so wonderful to see everyone. Here is a little picture recap of my weekend.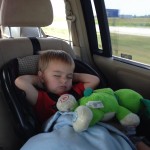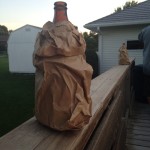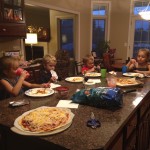 Car naps, deck beers, and a grilled pizza pizza party at Tutu's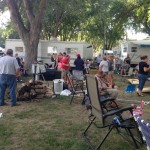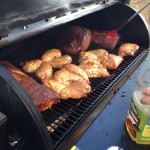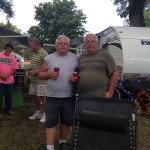 Family reunion, 40 pounds of smoked meat, and 70 year old twins (my grandpa is on the left)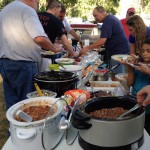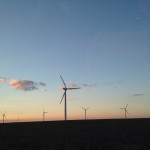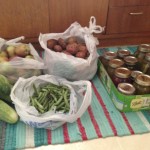 Tables of delicious food, Iowa's beautiful scenery, garden loot from my parents.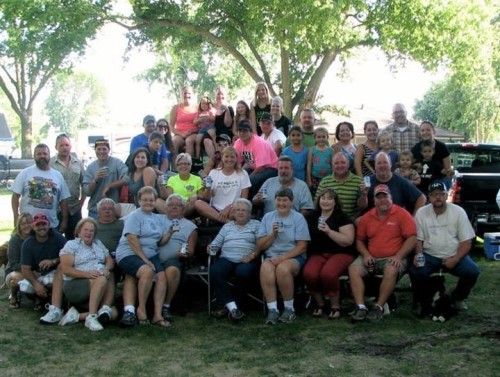 Every year (since the dawn of time) my family has invaded the campground Labor Day weekend for three days of card playing, story telling, laughing, family golf tournament, eating, drinking, and being merry. As you can see it was a fun filled weekend. I hope your weekend was equally enjoyable.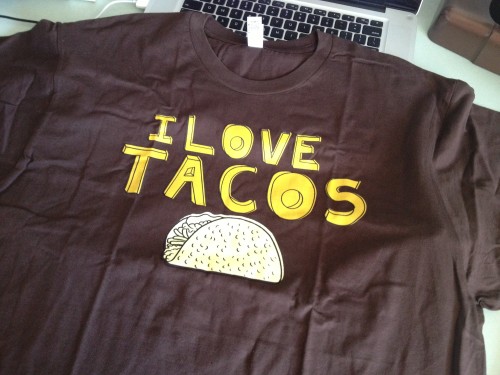 On to the tacos! Tacos are a major hit in my house. They are the go-to dinner when we can't decide what we want. I'm pretty sure we could eat some version of tacos every day for a month and still not be sick of it. Obsessed? Yeah we probably are.
Once you try these tacos you'll be obsessed too. You could use regular hard shelled taco shells for this recipe. I used corn tortillas that I sprayed with cooking spray, draped over my oven rack, and baked at 375 degrees F for about 10 minutes. They crisp up so nicely this way. If you drape them over two bars of your oven rack it will make for a wider taco (like the stand 'n stuff) which is easier to fill.
The filling choices are endless. Ground beef and black beans with just a little salsa mixed in were my choice. And as Martha says, "it's a good thing." Pinto beans would be great, as would shredded chicken, corn, and black beans. Yum! The tortillas cook while you are browning your ground beef.