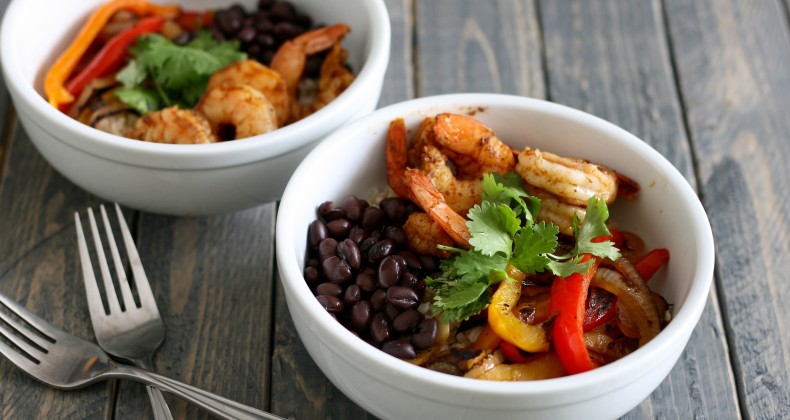 Recently I was listening to the podcast Benjamen Walker's Theory of Everything. He did a three part series on Instaserfs -you know Uber, Lyft, Instacart, Postmate, etc. These type of sharing economy jobs where you work as a "partner" or "contractor" for the company.
Many of these companies mentioned I haven't heard of, possibly because I don't live in a huge costal city, or more likely because I don't utilize their services. Reporter Andrew Callaway worked for many of these companies and on one episode he said that all he was doing was fetching burritos from Chipotle.
Don't make someone run your dirty Chipotle errands. Make your own Chipotle-esque burrito bowls at home in a matter of minutes. Using only the ingredients you want in your bowls.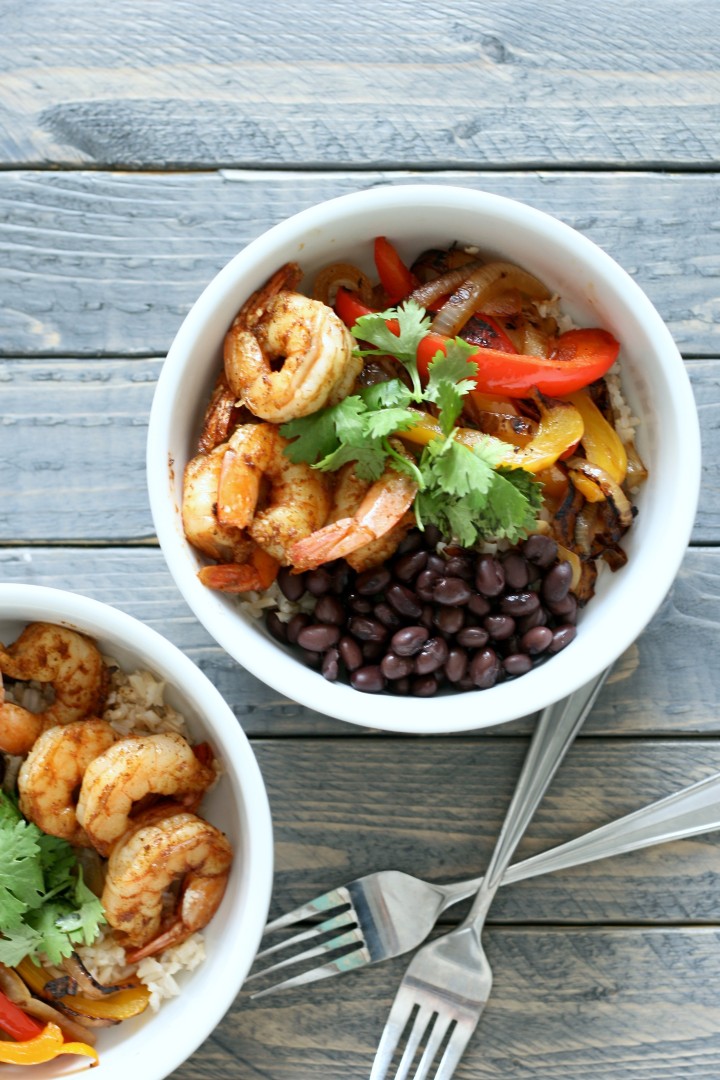 The theme of summer for me is QUICK and EASY. Do you really want to spend hours cooking over a hot stove in the sweltering summer heat? Heck no! Thinly slicing the onions and peppers helps them cook up quickly. And shrimp has to be one of my most favorite quick cooking proteins out there. This dinner will be finished before you can slam that margarita. 
Chipotle is famous for their fab cilantro rice, however, most locations now offer a healthier option of brown rice. I used brown rice in these bowls and since I wanted to eat IMMEDIATELY I used the pre-cooked frozen brown rice. This is one of my favorite quick dinner short cuts. The rice reheats in the microwave in about four minutes. Check your freezer section by the frozen vegetables. It is a major time saver!
Shrimp not your thing? NBD! You can quickly fry up some tofu or use leftover grilled chicken or steak. Lettuce, cheese, and guacamole would be great on these bowls too but I didn't have any on hand and to be honest really didn't miss it. 😉