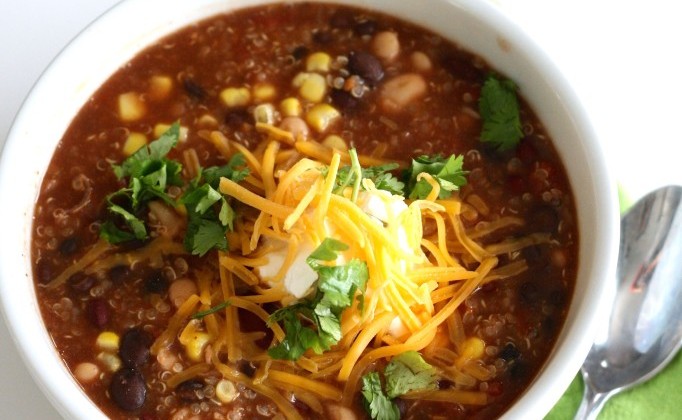 I hope your year is off to a great start. Tell me what are you planning to do in 2015? You can check out my goals for the year in my Happy 2015 post.
After all the holiday parties, Christmas dinners (I had five!), platters of Christmas cookies, and a NYD brunch I need a little diet refresher. Something simple yet flavorful. Something I could get on the table in about 20 minutes.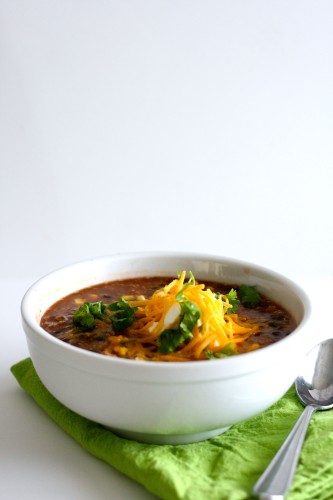 I have a feeling you will see lots of quick dinners this year. One of my goals this year is to reduce the number of times we order out/carry out/pick up food. Quick dinners are going to become my go-to. Everyone is busy and we could all use quick dinners, right?!
This time of year I want to eat all the soups, stews, and chilis. A heaping bowl warms me from the inside out. This simple chili is gluten free (check labels on your beans) and vegetarian/vegan friendly. While the chili leftovers do thicken I think it makes it even better.