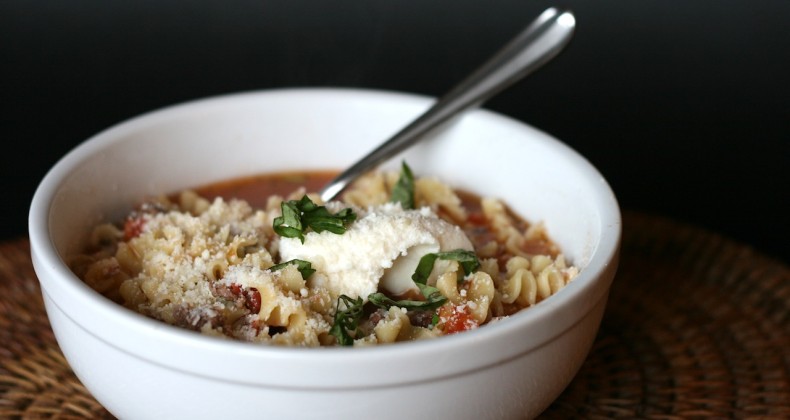 I hope the sun was shining today where you are. Last week it was pretty dreary weather-wise here. We had rain, hail, and even snow. It has been gray, cold, and cloudy. The sun did make an appearance on Saturday and it was glorious! Today on the other hand was gray, cloudy, gray, and gray. When the weather is like this and the skies are gray I just want soup. A warm bowl of soup is such a comfort.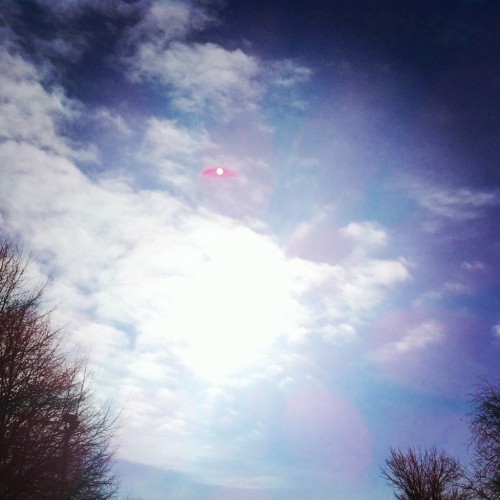 I spied this lasagna soup a few years ago but never got around to making it. The stars finally aligned for this soup to be made. I was craving lasagna but didn't want to wait the one hour baking time + however long it takes to prep. So while I was rummaging around in the pantry I found a box of mafalda noodles and knew how I was going to satisfy that craving without waiting almost two hours for dinner. Mafalda noodles look like tiny lasagna noodles perfect for a soup.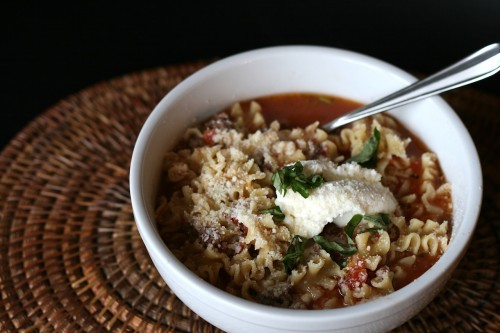 Making this soup was a game of improv. I had seen recipes that used Italian sausage but I only had lean ground beef on hand. Other recipes used a combination of diced and crushed tomatoes but I only had whole tomatoes on hand. Using what I had on hand was a complete success because all three of my children had a second helping. From start to finish the whole process took just about 30 minutes. That sure beats waiting for a lasagna to cook each time a craving strikes.