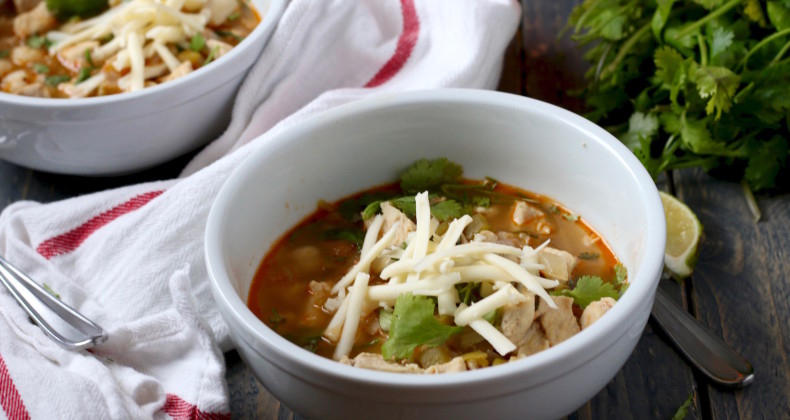 Disclaimer: no lightening was harmed in the making of this soup.
So if there isn't lightening in the soup why is it in the title? Is it super spicy? Nope. Unless you ask my four year old -I swear he thinks everything is spicy. 🙄 I'm calling it Lightening Chicken Chili because you can whip it up fast. Super fast. Lightening fast. See now you get it. Have 30 spare minutes? You can whip this up and eat it in that amount of time.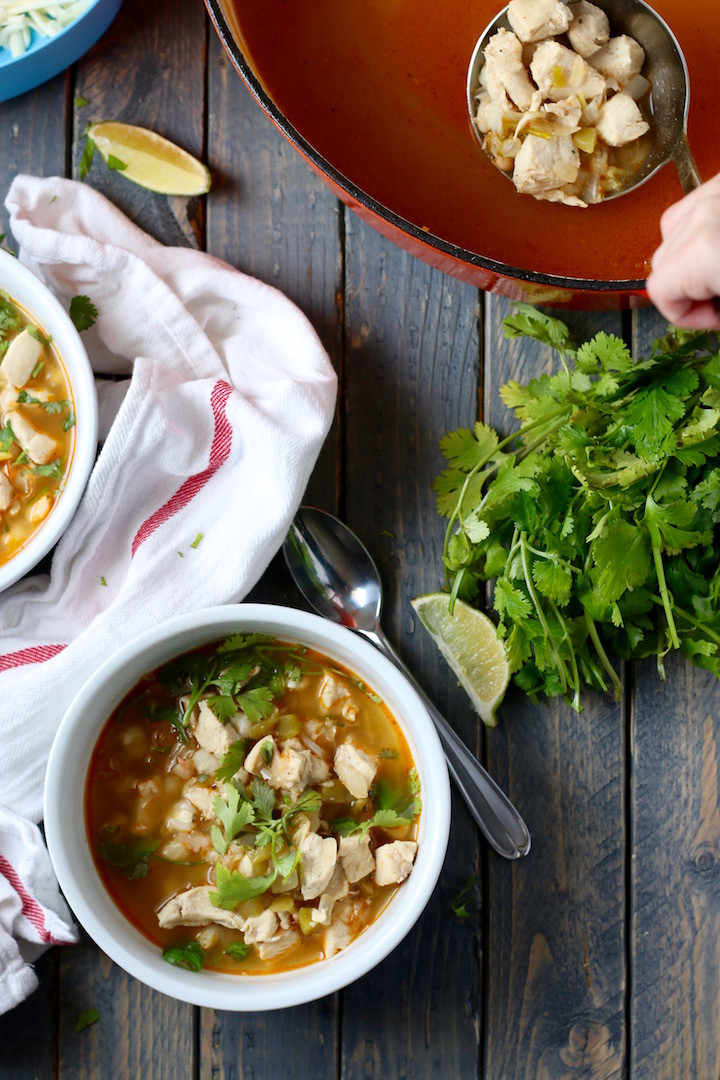 Do you remember white chicken chili? I think it was a pretty big thing in the early 2000s. I remember my sister making it. It was full of chicken, sour cream, and shredded Monterey Jack cheese. Delightfully creamy. But those were the days when I could eat what ever I want and still only be 105#. Four kiddos later, however, things have changed a bit. 😉
This soup has been lightened up by omitting the sour cream and most of the cheese. I mashed my beans before adding to the broth to help thicken the soup slightly. I love the lighter version and see this soup happening on repeat.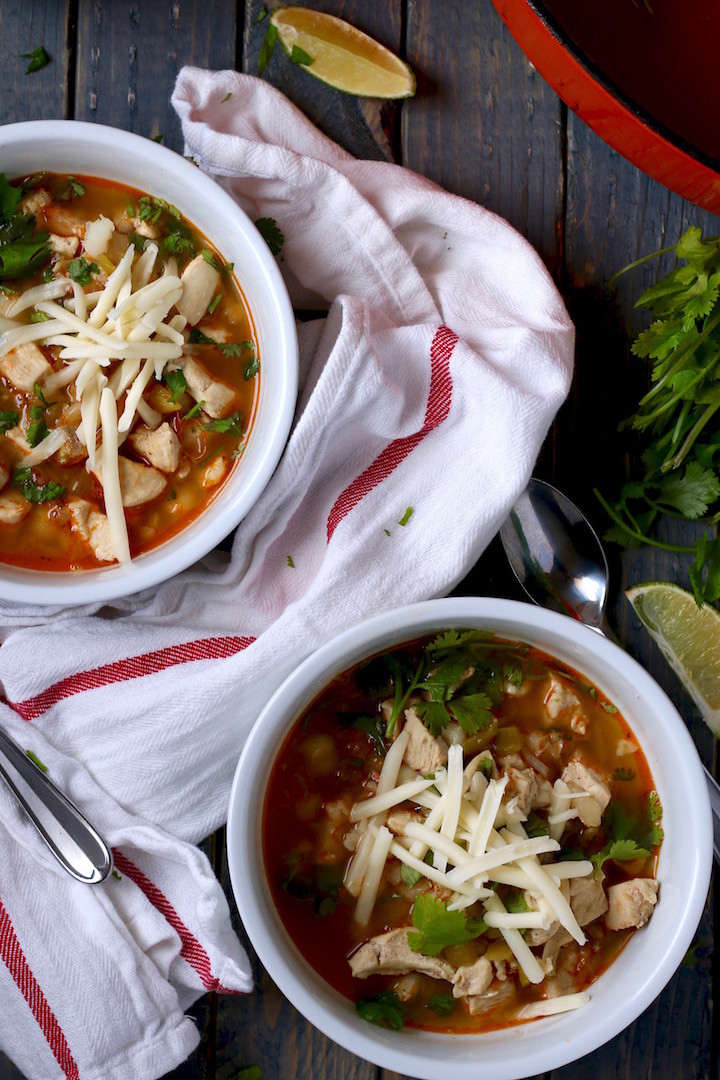 Boneless / skinless chicken breasts are the meat I used / had on hand but boneless / skinless thighs would be 100% here. The soup is seasoned with chipotle chili powder. Regular chili powder will work if that's all you have. But please go right now and write down chipotle chili powder on your grocery list or order it online because it imparts such a wonderful smokey flavor to the soup that you just don't get from regular ole chili powder. It is seriously my new favorite spice.
Garnish the soup with cilantro, a sprinkle of Monterey Jack cheese, and a squeeze of lime. Cozy up and dig in!
Tell me! What is your favorite soup?