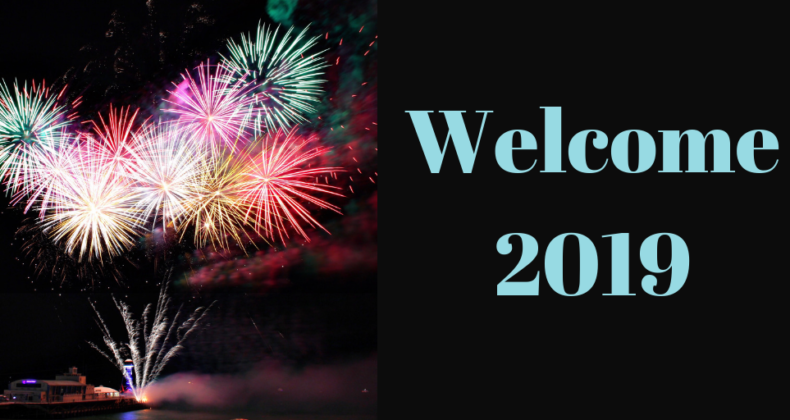 Hello 2019 –okay, okay, I know that January is almost over, but I still wanted to take a moment to welcome the new year. Welcome 2019, I am excited to see what you have in store. Anyone else love the freshness the new year brings?
It has been since May 2018 since I have posted. MAY! I can't believe it. I felt a little burned out and needed a break, I guess. But I am back!
In past years, I used to set/update monthly goals. There was just something about writing them down, hitting publish, and sending them out into the world. The following month I would take a look back and evaluate the previous month. Honestly, those were incredibly productive years for me.
Lately though, the last few years I have sort of felt like George Clooney in the movie Gravity. I just couldn't hang on to the tether anymore and have been drifting off into the deep black unknown. Have no fear, I am reclaiming myself, my time, and my passions.
After seeing the Why You Should Never Start a Food Blog post on i am baker, it struck me, and I wrote a bit about it on my personal facebook page. This is what I shared:
"This is so relatable! I have been creating, photographing, editing, and writing recipes for 11 years. That is a long time to be in one vocation these days.
2018 found me VERY burned out and very unsure. I created the least amount of recipes in 2018 than ever before. I fell into the comparison game. And it is true, comparison is the thief of joy. I quit finding joy in creating food/recipes for other people. My photos are not award winning –which made me think I couldn't do this anymore. And don't even get me started on video, the new "favorite" I don't have a face for video let alone a voice for it. This made me think that I couldn't do this anymore. The comparison game consumed me and I had lost my joy.
Who am I competing against? NO ONE! Not any more. I am going to do my own thing, creating and publishing food that makes me happy. I am returning to the joy of cooking and sharing. If you have ever been in my home you know that I love to cook for others, and through my blog, I am able to share that love with you.
So in 2019 expect a whole lot of recipes with mediocre photos and probably no video 
Thank you to all of you that have followed along + make my recipes. I love you! Cheers to finding joy in 2019 "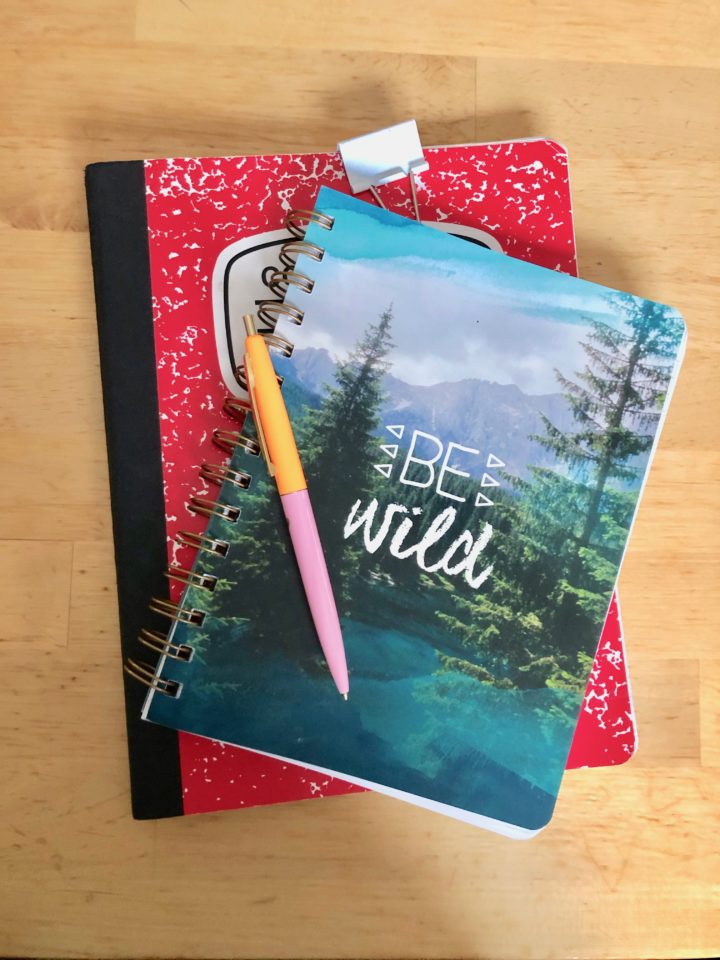 Everyone is busy these days. It is like a contagious disease. I have four kids, in four different school schedules, in four different school buildings, with four different start and stop times. I am the president of the school's pto group. I sell Tupperware part-time. I am a virtual assistant. I am a wife. I am a friend. I am a daughter/sister. I want to focus on my health. And the list goes on (and on and on and on). I want to be everywhere, do everything, help everyone, and I want to do it well. What the last few years have taught me is that it is impossible to do all those things well and keep my shit together.
So, for me, 2019 is about less and more. Less losing my shit and more finding myself. I have been doing daily gratitude journaling, reading a devotional, praying more, reading for pleasure, spending more time in conversation with my husband instead of laying next to each other like zombies watching TV, getting rid of excess in my home (hello Marie Kondo!), less alcohol, more water, more sleep, less bingeing, more reading, less TV, more saying NO, less feeling like I have to do everything everyone asks of me.
I am excited to create and share recipes that (to borrow a phrase from Marie Kondo) spark joy for me and not be so focused on the damn trends. Trends are fickle. And honestly, I have never been trendy so why force it here.
2019 is going to be my year! And I hope it is going to be yours too. Go out and kick some ass!
January 2019 goals:
More consistancy at the gym –gotta get those gains baby
More water, less alcohol –doing a dryish January with limited alcohol consumption
Read more books –I'd like to read 3 books this month
Less stuff –getting rid of/donating the excess in my home
Have Instagram? Give me a follow, I love posting about food and Omaha.