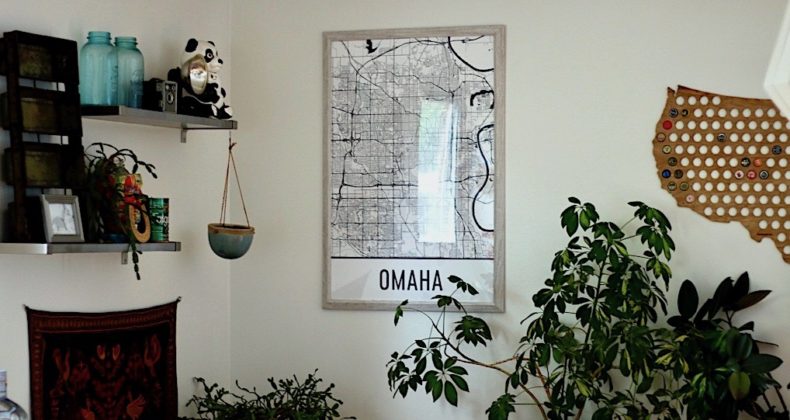 I love home decor that shows local pride. When I saw the Omaha Map Art from Modern Map Art I knew it would make a great addition to my home decor. While I hung the map in my dining room it would make a great addition to an office or woman/man cave.
I was provided a complimentary Omaha poster for this post, however, all text and opinions are that of The Kitchenarium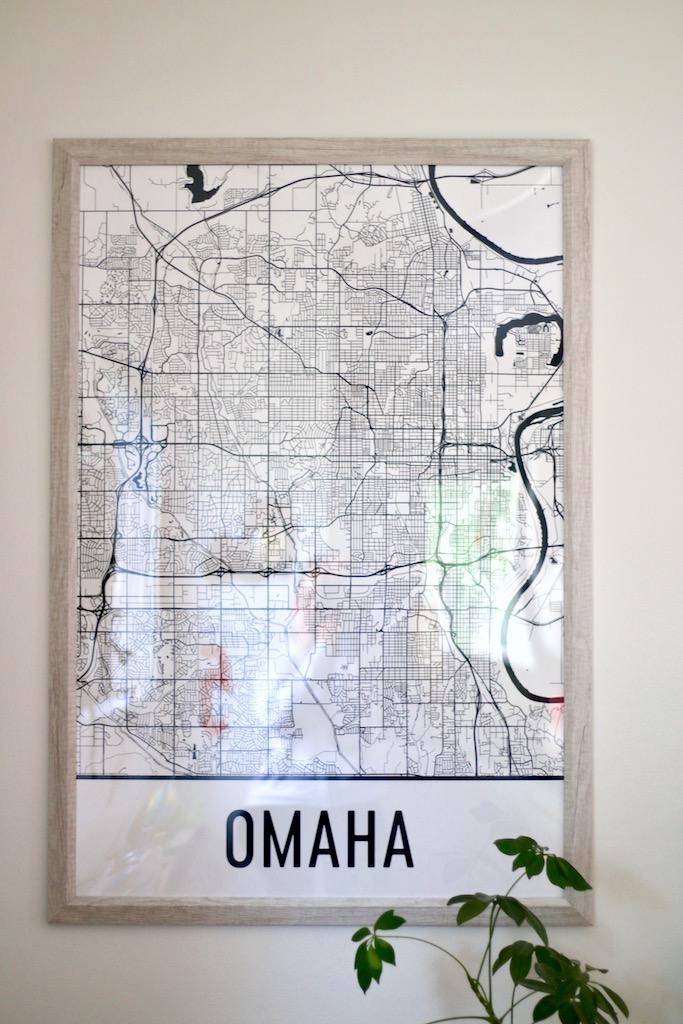 My home decor style is an eclectic funky ensemble of hand-me-downs, thrift store finds, "garbage" I've pulled off the curb, and garage sale bargains, and plants. It is a total mish-mash and I love it.
This new map art adds the perfect local touch to my home decor. One thing I love about it is that the streets aren't labeled so it was fun watching my children try to hunt down where we live.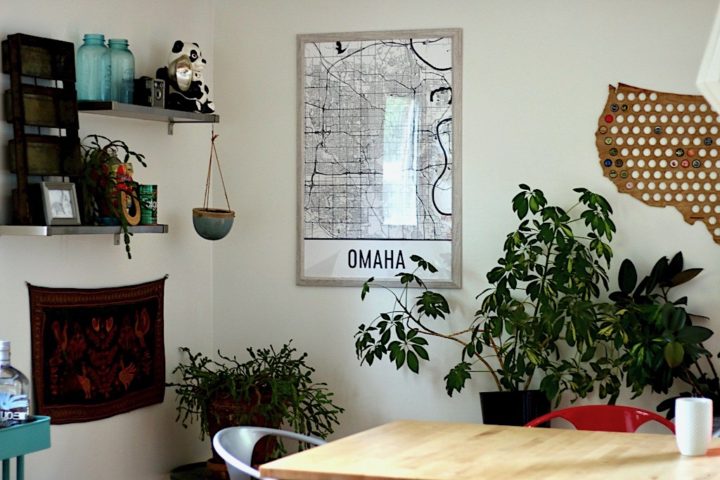 Don't live in Omaha? Don't worry! There are TONS and TONS of other cities available to choose from. Go search for your favorite city at Modern Map Art now.
Think about Father's Day, upcoming graduations, or weddings and give map art as a gift. Sizes start at 8×10 and go up to 24×36 so you should be able to find the perfect size for your wall.