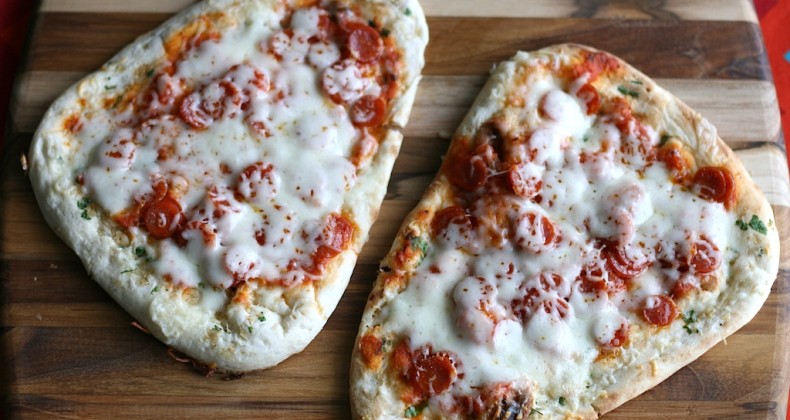 Hello! Sorry for the radio silence the last week. Things have been nutso this month. Last week we had a big event at school that included our annual PTA bake sale, school spirit wear t-shirt booth, and Scholastic book fair. It was fun but boy did it consume lots of my time. I made cupcake burgers and sugar cookie fries for the bake sale –they were a HUGE hit and sold immediately.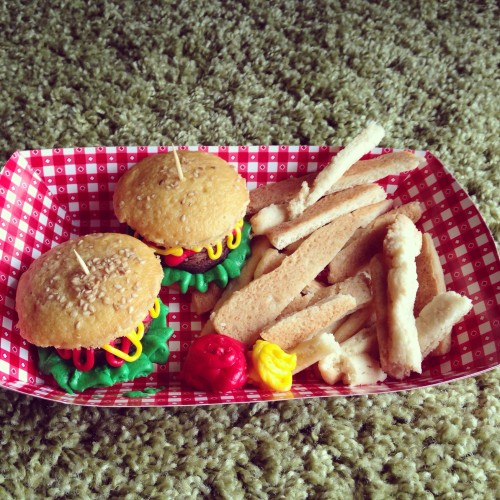 When you are super busy you need to have dinners or after school snacks that you can cook up quickly. This foots the bill for both.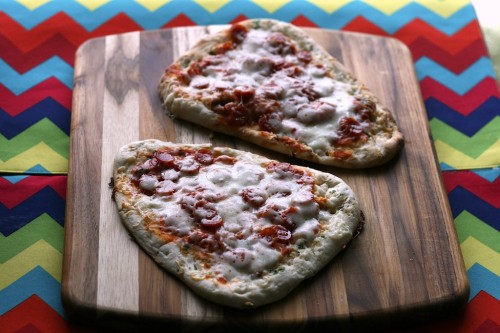 Trader Joe's makes such good garlic naan. You can find it in the freezer section. I could eat it by the basketful. If you don't have a Trader Joe's near you check out the freezer section at your favorite grocery store for frozen naan. Using frozen naan allows you to make these pizzas and eat them in under 10 minutes.