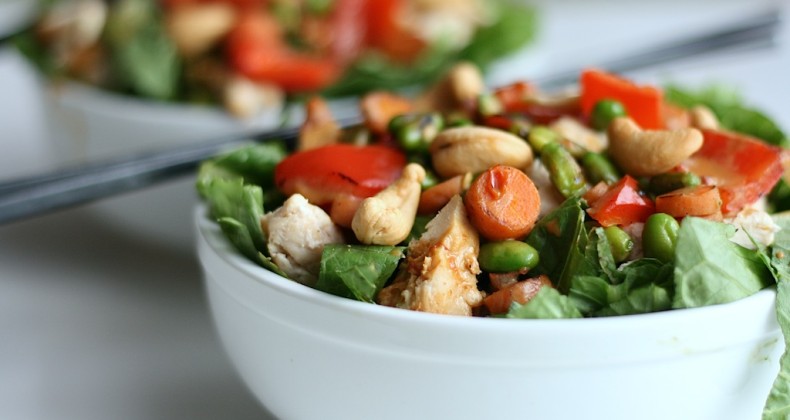 Thai Chopped Chicken Salad
Happy Monday! How was your weekend? This weekend I ate at my very first steakhouse in Omaha. I have been here FIVE years and hadn't eaten at a steakhouse; a thing which Omaha seems to be known for. We ate at The Drover and my oh my was it ever good. My steak basically dissolved once it touched my tongue. It was phenomenal! We also had a few friends over for a going away party for two friends who are moving to Portland.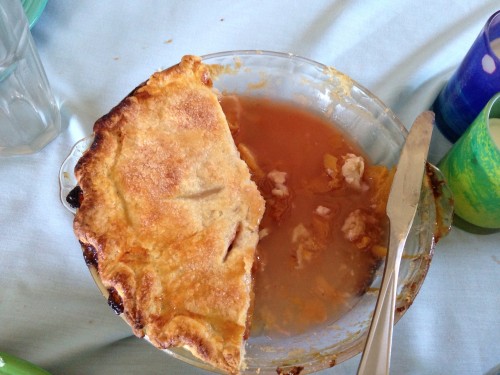 Roasted Peach Pie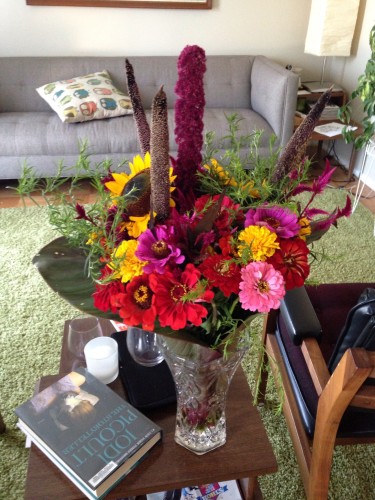 Beautiful Bouquet from the Farmers Market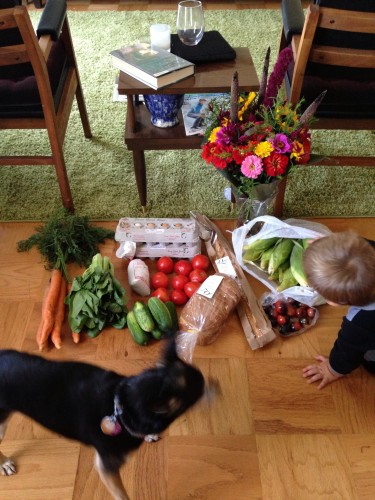 Jumbo carrots, baby bok choy, 2 dozen eggs, ground beef, cucumbers, tomatoes, brioche, baguette, flowers, sweet corn, indigo cherry tomatoes, and a curious little boy and dog 🙂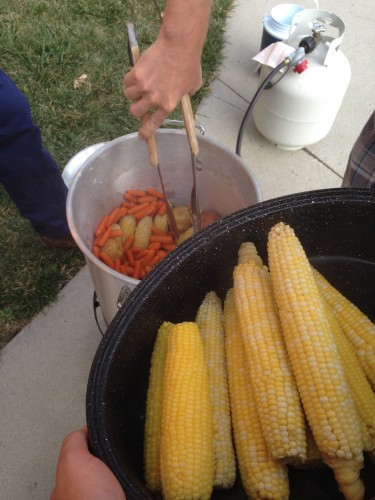 Cream Can Veggie Boil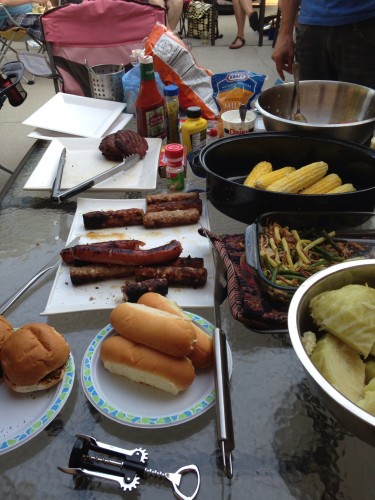 The Dinner Spread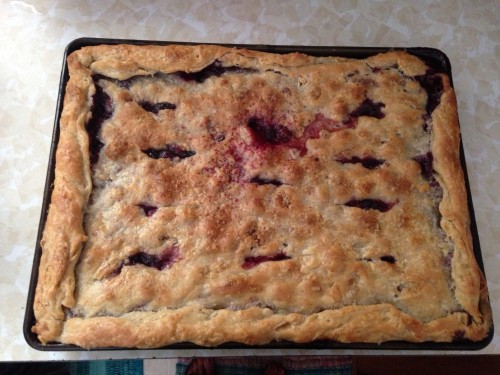 Triple Berry Slab Pie
So there was a portion of my weekend through the lens of my iPhone. I had a full tummy and a happy heart. I hope your weekend was wonderful too.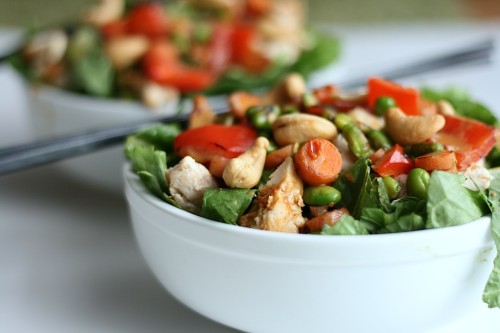 Now on to the Thai Chicken Salad recipe. How often do you eat something somewhere and think you could totally recreate this at home? Or at the very least wish you could recreate it at home? This happens to me whenever I go out to eat. Last Spring I left the need to get out of the house so I packed up the kiddos and headed to Panera Bread for lunch. I ordered the Thai Chopped Chicken salad and was in love. If you can't tell I am totally obsessed with spicy peanut butter sauces right now. Sometimes I go through weird food phases.
One thing I immediately loved about this salad was the addition of carrots, red peppers, and edamame that had been slightly charred on in a wok. It worked so well with the peanut butter sauce. While writing this I looked up the Panera salad and saw on their website the salad is dressed with a Thai chili vinaigrette and topped with a peanut sauce. Since I made this dish from memory, my memory failed me that there were two sauces.
The peanut butter sauce I used is sort of a combination of the thai chili vinaigrette and the peanut butter sauce. It is delicious! Right now I am trying to get back into better eating habits and using the wonderful app/website My Fitness Pal. This peanut butter sauce is only 91 calories per serving (two tablespoons worth!). It tastes indulgent without packing on the pounds. If you're using My Fitness Pal feel free to add me as friend.