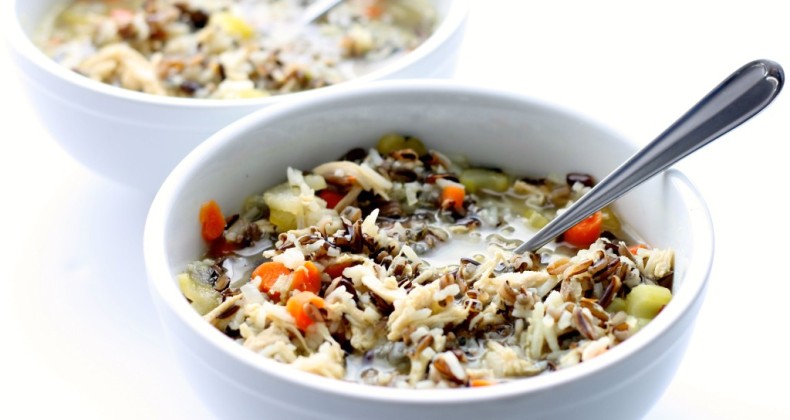 14 Recipes for Turkey Leftovers
Tomorrow is the big day! I think this year I am extra excited for Thanksgiving because my family will join us for the first time in our home for Thanksgiving. For the last nine years we have traveled for every holiday and this will be the first one spent in our home. Cooking for others is my love language and I couldn't be more excited to give my love to my family.
There always seems to be leftovers and when it comes to how to use up that leftover turkey I have you covered. Forget the sandwich and take a look at these options. With fourteen different choices I hope you find one you'll love.
I just wanted to take a moment to tell you how thankful I am for you. I love creating new recipes and sharing them with you.
Have a lovely and happy Thanksgiving!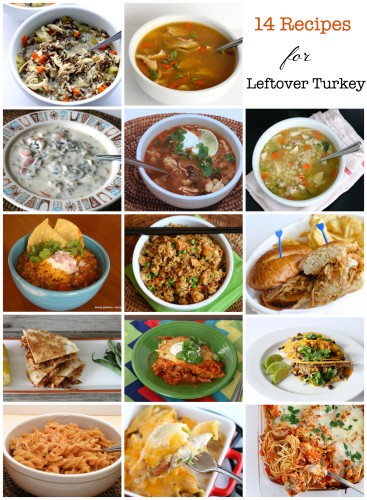 Starting at the top left
Row One
1. Turkey Wild Rice Soup –Wild rice provides such a nice texture in this soup
2. Asian Chicken (Turkey) and Rice Soup –A great soup using star anise and fish sauce to give it a deep flavor
Row Two
3. Creamy Chicken (Turkey) and Wild Rice Soup –Similar to the first soup but with the addition of cream
4. Southwest Chicken (Turkey) Soup –Black beans, hominy, and green chilis give it a nice southwestern flavor
5. Chicken (Turkey) and Stars –A childhood favorite
Row Three
6. Three Bean Turkey Chili –Substitute shredded turkey for the ground turkey
7. Chicken (Turkey) Fried Rice –Substitute cooked cubed turkey for the chicken
8. Slow Cooker Chicken (Turkey) Philly Sandwiches –Use shredded cooked turkey
Row Four
9. BBQ Chicken (Turkey) Bacon Quesadillas –Kids and adults will love these leftovers
10. Mexican Lasagna –Mexican food is a great way to use up the turkey
11. Baked Tacos with Chicken (Turkey), Black Beans, and Sweet Corn –Ready in 15 minutes!
Bottom Row
12. Pasta with a Spicy Herb Cream Sauce –Shredded turkey would work wonderful in this delicious pasta dish
13. Turkey, Bacon, Vegetable Alfredo Shells –Another quick dinner in less than 30 minutes
14. Turkey Parmesan Casserole –Ready in about 20 minutes