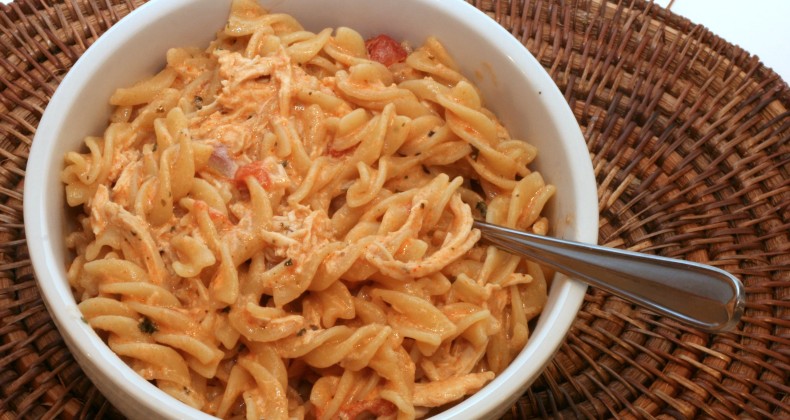 Pasta with a Spicy Herb Cream Sauce
Five and a half years ago I started my food blogging journey. I started taking pictures of what I was cooking, baking, eating, and serving. My children have been along for the ride. They have grown up with a mom holding a camera in her hand while standing in the kitchen. When you think about it it is a little odd. Think about it.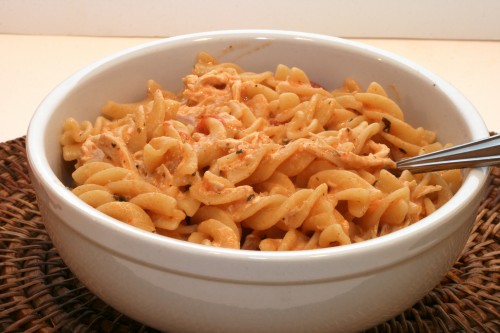 Fifteen years ago if I wanted to take food photos (and I did) I would have to take a picture with my camera, wait to use up the entire roll of film, take them to the store to have them developed. The film would have to be sent out because in my small town we didn't have a store that developed film in house. I would have to wait days before I could pick up my little package of pictures. Then I could take those pictures and show everyone the cake I baked or the dinner I made at the minimum seven days ago. It seems silly doesn't it? The popularity of food blogging and online recipe sites have changed that (and the invention of digital cameras) we are able to show the world what we created in our kitchen while we are creating it. 

My daughters ask me to take pictures of the sandwiches they made, or their plate of food they have arranged, or holding a cookie by their face. They pose with their food. A camera in the kitchen is just common place. They have grown up with it. Kasper however, is just 18 months old, and just starting to figure things out. To him a bowl of unattended food is free game. If you do not have your eyes on him constantly he will snatch whatever you have on your plate. Trying to take photos of food has proven challenging if he is around. A few weeks ago he flipped over an entire bowl of soup I was trying to photograph. A few days ago he knocked over this bowl of pasta. I said a few swears in my head, I was frustrated, not only was my photo shoot over, but he had wasted several servings of food. As I stepped back to clean it up I had to laugh. I took a second to snap a picture because in the scheme of things it really wasn't that big of a deal. At least one of you will be able to laugh at my misfortune.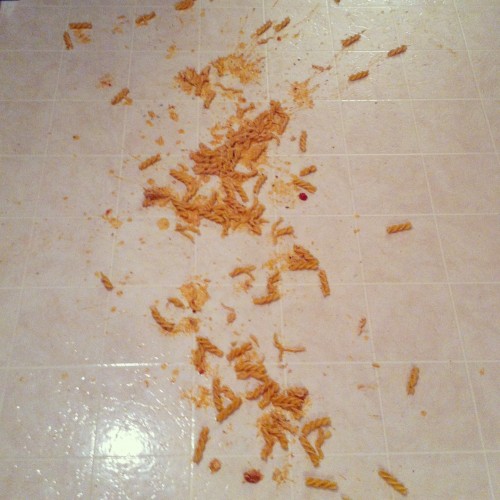 A few years ago a friend told me about this recipe Giada's Penne with Shrimp and Herbed Cream Sauce. He told me he stirred in some Thai Red Curry paste since he was out of red pepper flake. The first time I made this I did just that and we loved it. I have adapted that to our families preferences (I never have clam juice in the house) and what I had on hand (shredded chicken instead of shrimp). I lightened it up using fat free evaporated milk instead of the whole cream.