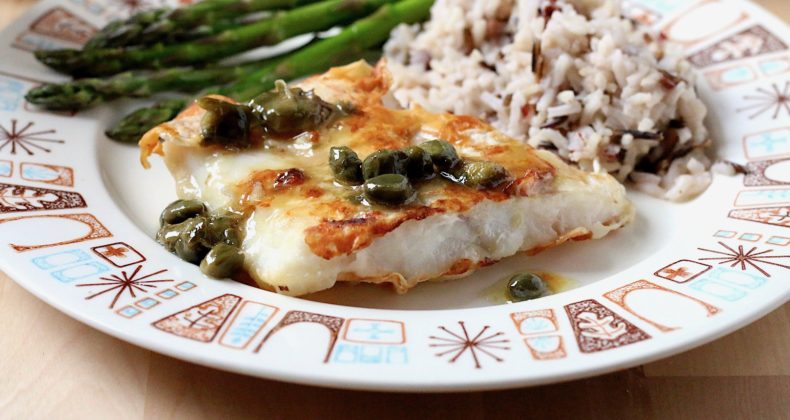 When I think of piccata I always think of a dish that you can only get at a restaurant because it is way too complicated to make a home. You guys, I was so wrong about this! It feels ridiculous that I wrote piccata off for so long. That's okay though, I have made this dish three times in the last three weeks to make up for my silly ideas.
Traditionally, the meat used in piccata is chicken but I couldn't refuse those awesome lenten prices on fish right now. Plus we all know that lemon and seafood pair nicely together. I chose cod because my market had beautiful fillets of cod on sale. Really you could use any white fish you can get your hands on.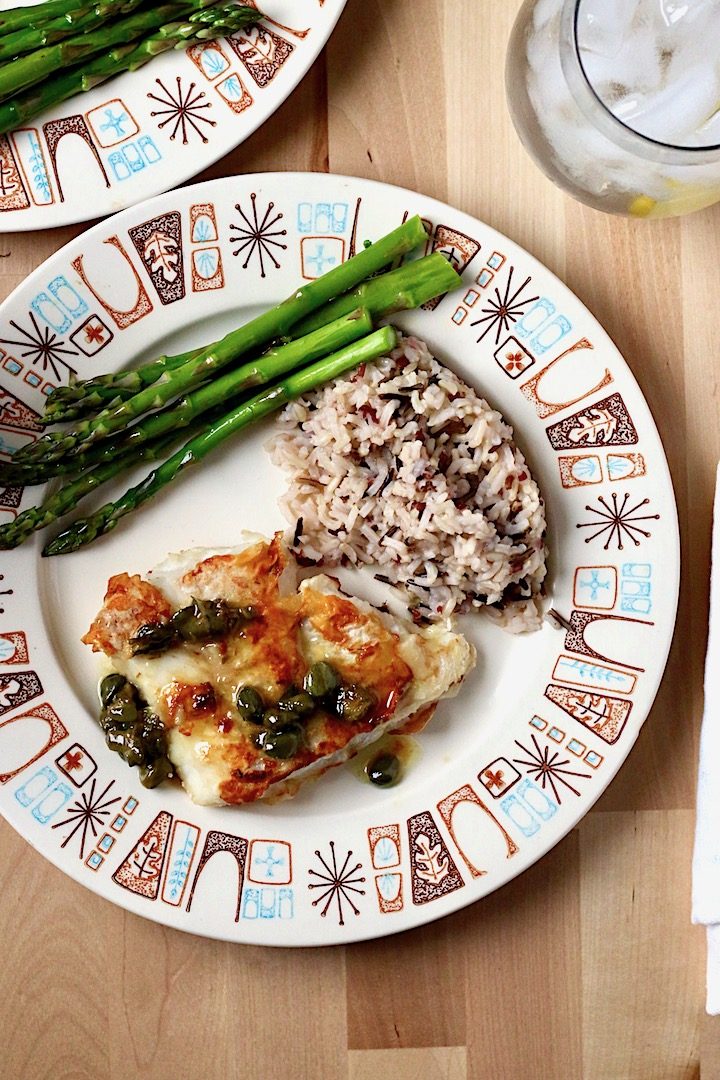 Using a nonstick pan I was able to save on the amount of oil I used to "fry" the fish. Really all I needed was a quick spray of nonstick cooking oil. When you dredge the fish in the flour you only want enough to just stick to the cod. You don't need to have a thick crust on your fish for it to be good.
It is time to get your cod on with a velvety lemon butter sauce drizzled on top.
---
What is your favorite way to enjoy cod?
Other cod recipes: