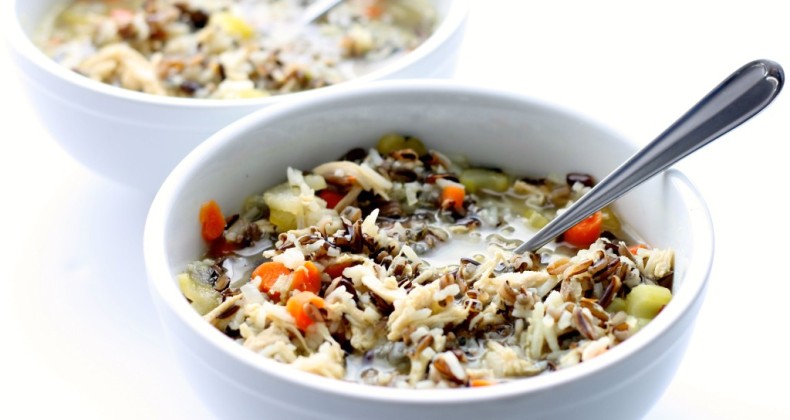 Next week is the big day. It is opening night for home cooks. You have been crafting and honing your skills all year and next Thursday you will take the stage for the big monologue you have been rehearsing so long for. I am excited! How about you? Are you hosting Thanksgiving dinner? If so I hope you break a (turkey) leg!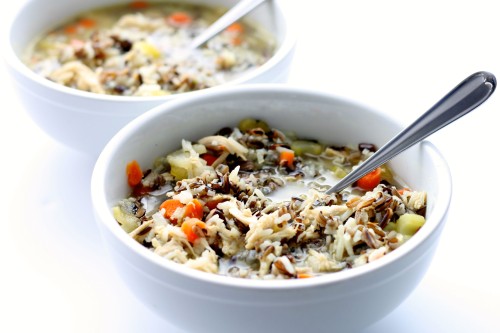 After the big dinner, there are sure to be leftovers. You can only eat so many turkey sandwiches, am I right? This soup will transform your leftovers into something better than a sad cold turkey sandwich.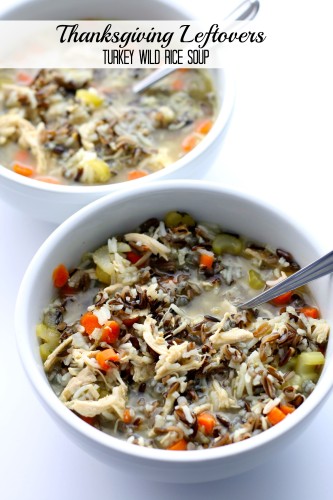 While this does take nearly an hour to make, the cooking time involved isn't active cooking time. It is time where you can crack open a bottle of wine and play a mean game of Scrabble with your guests still in town. Or scarf down that last slice of pumpkin pie straight from the pie plate. No judgment from me.
Leftover turkey and any leftover carrots and celery from the relish tray will all be used up in this soup. Warm up any leftover dinner rolls or biscuits and have yourself a tasty little dinner. Enjoy your leftovers!
TELL ME! What is your favorite way to enjoy Thanksgiving leftovers? 
Another way to use up leftover turkey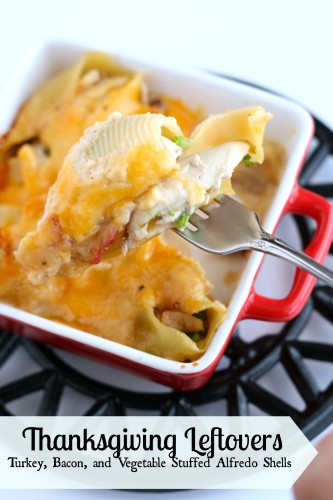 Turkey, Bacon, and Vegetable Stuffed Alfredo Shells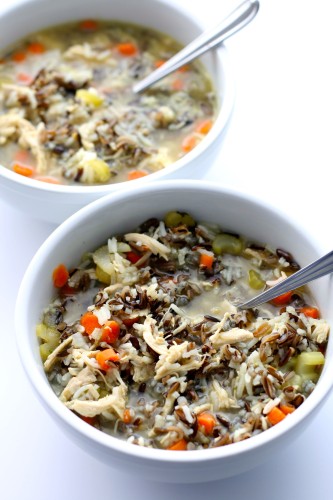 My favorite products to make this recipe easier: