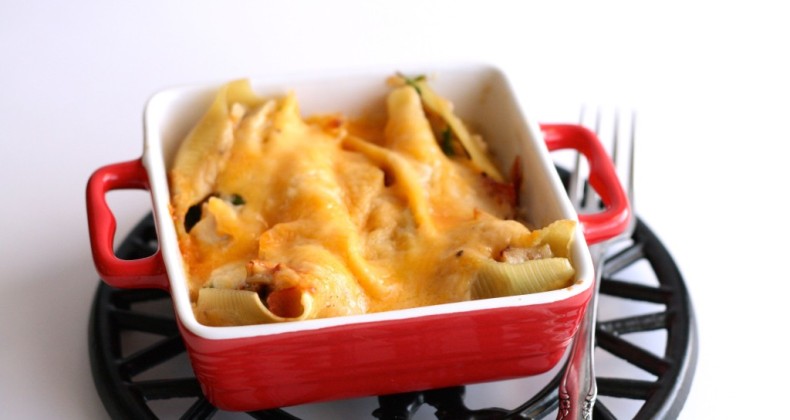 Turkey (or Chicken), Bacon, and Vegetable Stuffed Shells
Turkey leftovers. It always seems to happen. A cold turkey sandwich is good once but after that they seem hard to choke down. Maybe that's just me. If you are like me though I have come up with some tasty ways to use up that leftover turkey that are far better than a turkey sandwich.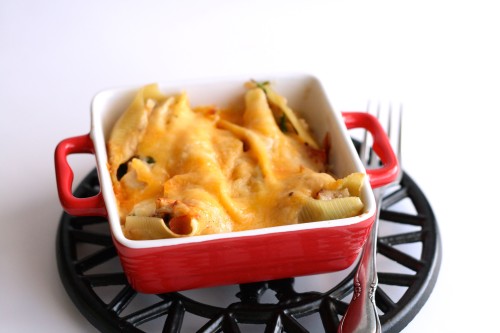 Ooey, gooey, cheesey, bacony, alfredoy, vegetabley goodness stuffed into jumbo shells will have you looking forward to leftover turkey. My family inhaled these stuffed shells.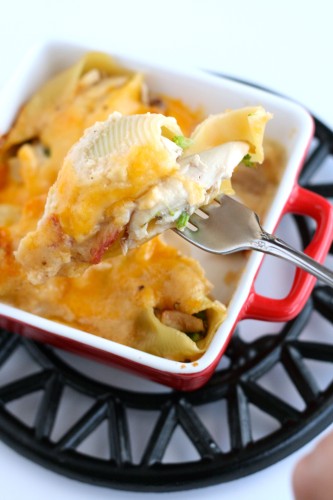 Now you would think cheese, bacon, and Alfredo would make this dish a bajillion calories per serving but you'd be wrong. That's right folk! You can use up leftover turkey (or chicken) AND still have calories leftover for the day to have a small slice of pie. You're welcome. I lightened up the alfredo sauce by using stock and fat free evaporated milk. You still have that "stick to your ribs" creamy alfredo flavor without all those pesky calories. Yay!
Looking for another way to use up leftover Thanksgiving turkey? Check out my Turkey Wild Rice Soup