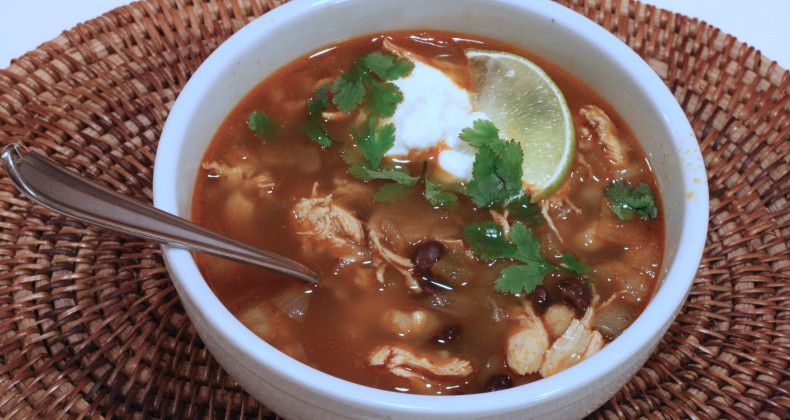 Happy Monday everyone! I hope your weekend was a lovely one. My weekend was full of cuddle time with my kiddos and errand running (mostly by myself!). It was a perfect low key weekend.
The temperatures have dipped back down to "normal" January temperatures which means it is f-f-f-freezing! I don't let the cold temps get me down. Instead, I decided to whip up a batch of soup to warm us up. It seems I have been on 30 minutes or less dinner kick lately. While the chicken poached, I sauteed the vegetables and cooked the rice. What I love most about the soup (and soups in general) is there is a TON of inactive down time while it simmers away.
If you're looking for a quick soup to warm you up tonight this is the soup! Not only is this a quick soup but it is a healthy soup. You get to enjoy almost 2 cups of soup for about 330 calories. If you have resolved to eat healthier you can add this soup to your line up of healthy foods. I added the option of serving a small scoop of yellow rice with your soup to make it more substantial. We enjoyed our soup with a side of rice and a small cheese quesadilla.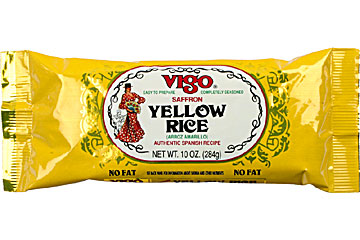 I used Vigo Yellow Rice. I love their rice products and this yellow rice was a perfect addition to this soup. The seasonings in the rice didn't overpower the soup at all. Don't worry if you don't have any on hand, regular brown or white rice would work in a pinch!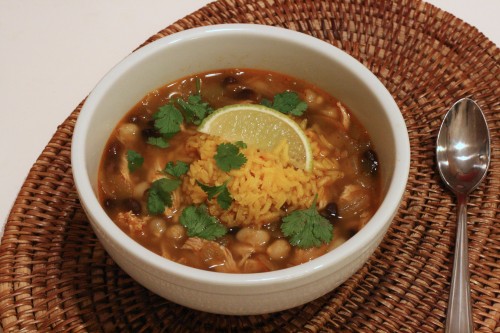 Also if you want to eat in about 10 minutes after you start cooking substitute rotisserie chicken for the poached chicken. If you go this route all you need to do is saute the vegetables and heat everything through, dinner will be ready in two shakes of a lamb's tail (I imagine that is super fast)
Product Recommendations: