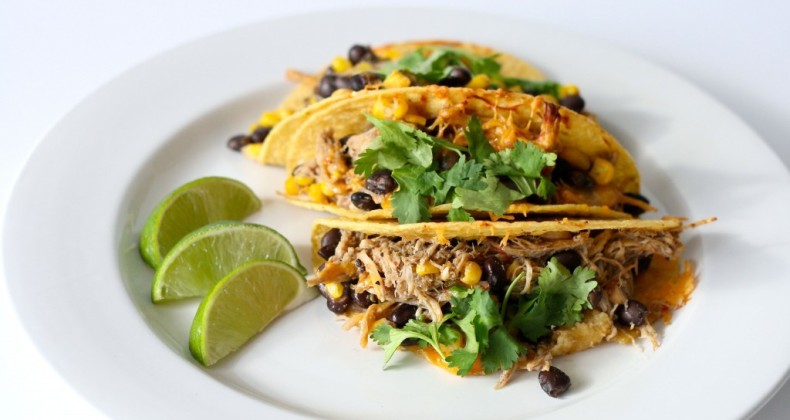 Baked Tacos with Chicken, Black Bean, and Sweet Corn
On Tuesday I shared a recipe for Slow Cooker Chicken Philly Sandwiches. I also promised you a great way to use up the leftovers. These baked tacos are the BEST way to transform these leftovers into something different.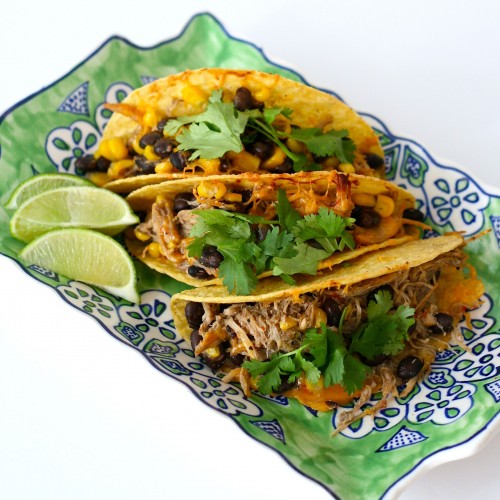 What is your opinion on leftovers? Love them? Hate them? I am sort of lukewarm when it comes to leftovers. Lasagna is about the only leftovers that I get really excited for. Have you ever eaten day old lasagna before? So good! Dare I say it is even better than fresh from the oven.
Transforming leftovers into something new makes them ten times more appealing. That is what I did with the Chicken Philly Sandwiches. They were totally appealing on day one, fresh from the crockpot, slightly less appealing on day two when I had a leftover Philly for lunch, and by day three I just couldn't stomach the idea of another sandwich. So I popped the leftover chicken into the freezer to pull out on a busy night.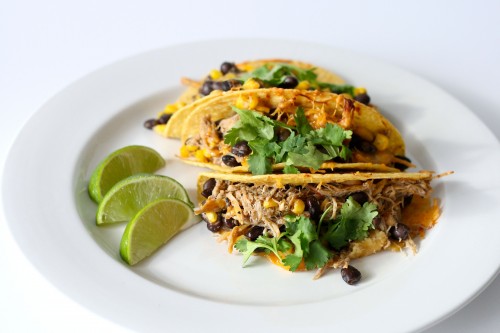 Last week I was so thankful when I opened up my freezer and saw the frozen Chicken Philly meat. We didn't have any hoagie buns so I opened up the pantry to see what we did have. Tacos shells. Tacos shells are a pantry staple in my house. I also knew I had some leftover sweet corn in the fridge and a can of black beans (another pantry staple). The Chicken Philly meat got a makeover and out came these sassy Chicken, Black Bean, and Sweet Corn tacos.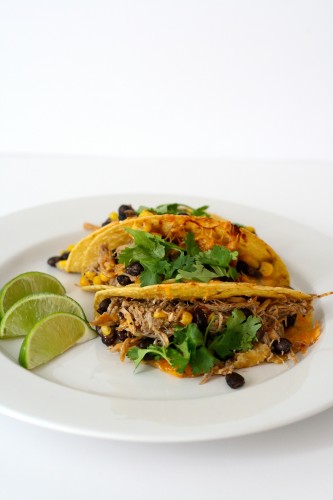 Last year I posted a similar recipe for Baked Tacos. Tacos must be a Labor Day thing for us.