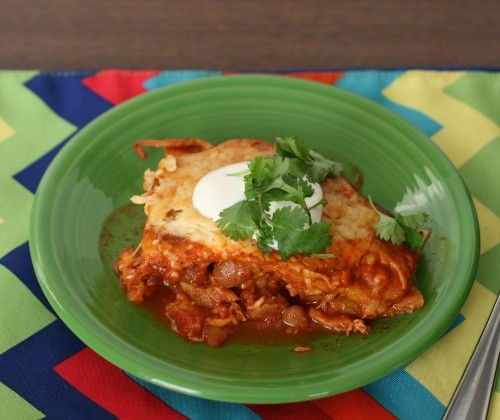 Homemade Flour Tortillas and Chicken Enchilada Casserole
Since I have challenged myself to cook down the pantry this month I had to get creative in order to satisfy the craving for Mexican food. Which meant instead of opening up a package of store bought flour tortillas (which I usually have on hand) I had to make them from scratch since we were all out of tortillas. Nothing to stress about though flour tortillas are pretty basic. All you need is flour, baking powder, a little salt, some fat (butter, oil, or lard), and milk or water. I used my handy-dandy tortilla press but you could just as easily roll them out with a rolling pin. In just over 30 minutes you will taste your first warm homemade tortilla. Warm and fluffy with a slight chewiness to them, they are delicious. You will probably be tempted to drizzle them in honey and sprinkle on some cinnamon and sugar instead of using them for dinner. Don't say I didn't warn you! If you manage to not eat them all by the time you are done cooking them I recommend using them to make chicken enchilada casserole.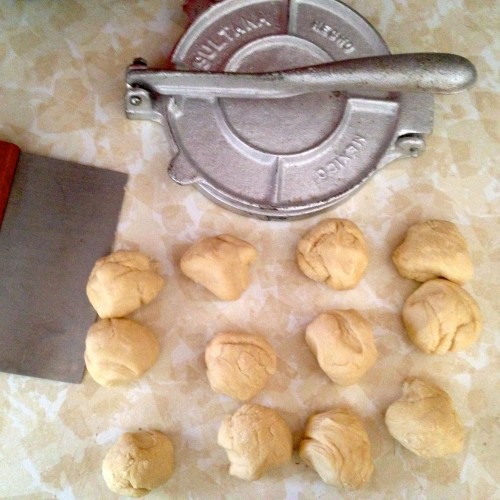 I did in fact manage to have eleven tortillas leftover when I was finished cooking, so those eleven homemade tortillas were used in Chicken Enchilada Casserole or you may prefer to call it Mexican Lasagna. This Mexican Lasagna/Casserole uses flour tortillas in place of the lasagna noodles. Reflecting back on the first time I made this dish was with my sister Katie. She came to visit me in my first crappy college apartment. I am pretty sure the plans for the evening included beer drinking and what pairs better with beer than spicy Mexican food.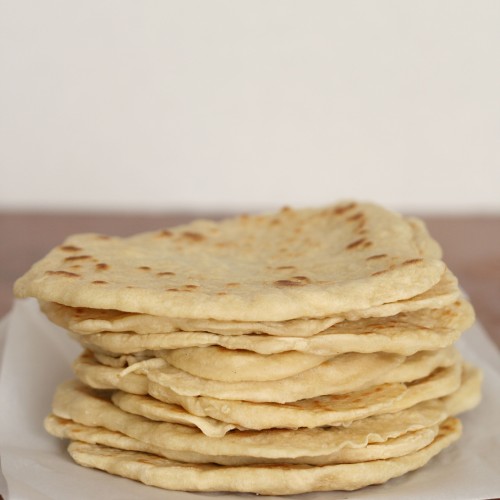 If my memory serves me correctly we initially had planned on making chicken enchiladas that night. We had the chicken cooked and all the ingredients ready to go when one of us (I'm going to take credit) decided it would be quicker just to layer everything like a lasagna instead of rolling enchiladas. This was probably 10 years ago pre-Pinterest, pre-food blog culture, and pre-Facebook. Needless to say this was a major hit with my beer drinking friends 10 years ago and a major hit with my adorable family now.