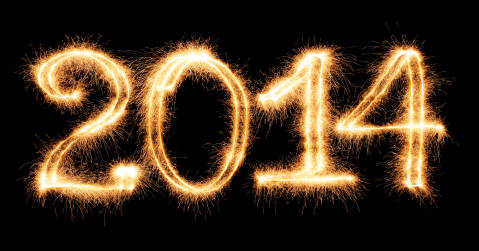 Here we are, day two of the New Year! So far so good, I'd say. 2013 ended with a taco feast and board games with some good friends. I made my Mexican Ground Beef –seriously the best ground beef for tacos. 2014 started with our third annual New Year's Day brunch. This is becoming a tradition that I love and look forward to. Full tummies and a messy kitchen are a good way to kick off a great new year.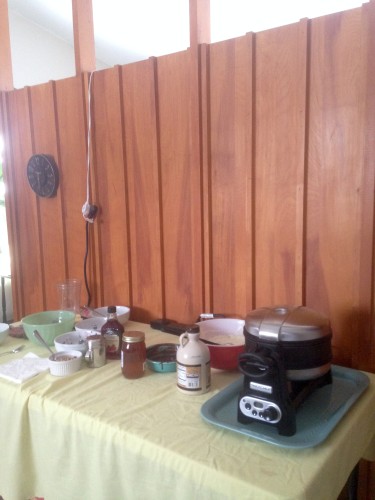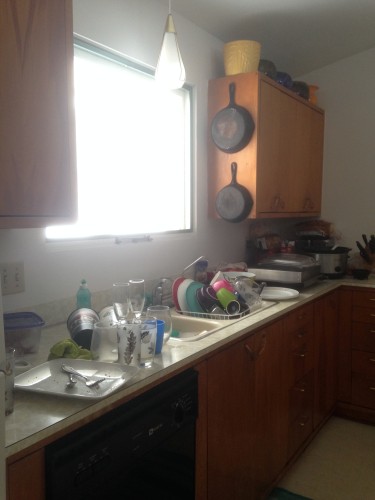 Alex got me an amazing Kitchen Aid waffle maker –you can make two Belgium waffles at once. So obviously waffles were the star of the show this brunch. Look for waffle recipes in the near future!
This year's menu included (have a look at last year's menu):
Waffle Bar including gluten free waffles–with various fruit and toppings options (waffle recipe here)
Scrambled Eggs
Bacon
Sausage
Funeral Potatoes (our neighbor brought these over –similar to these cheesy potatoes)
Yogurt + Homemade Granola
Bloody Mary's
Mimosas
Coffee
Mini Chocolate Chip M&M cookies –using mini chocolate chips and mini M&M's (recipe here, for mini's bake about 8 minutes)
It was a delicious start to 2014. I was on cloud-9 all day from such a scrumptious and joyous start to the new year. I hope your year started off just a wonderfully.
Another January tradition is setting goals for the year. Goals are more realistic to me than resolutions. Bread making, cheese making, preserves (jams + jellies), and beer brewing are all thing I want to do more of this year.
This month I am challenging myself to cook through the freezer and pantry. To be honest I am not really looking forward to this. The upside is it is definitely going to be a challenge and force me to get creative with my cooking. Hopefully our kitchen remodel will be happening in the next few months, and I really don't want to box up a bunch of pantry food. I am going to cook until every stray lentil and grain of rice is used up. Grocery store trips are going to be limited to milk, bread, eggs, butter, and fresh produce for the most part. It shall be interesting to see what comes out of my kitchen. 🙂
Leave me a comment answering these questions:
What are you looking forward to this year? 
What sort of recipes would you like to see me feature? 
Happy New Year friends! I hope 2014 is full of many blessings for each and every one of you. Thank you for following me on my cooking adventures! xo