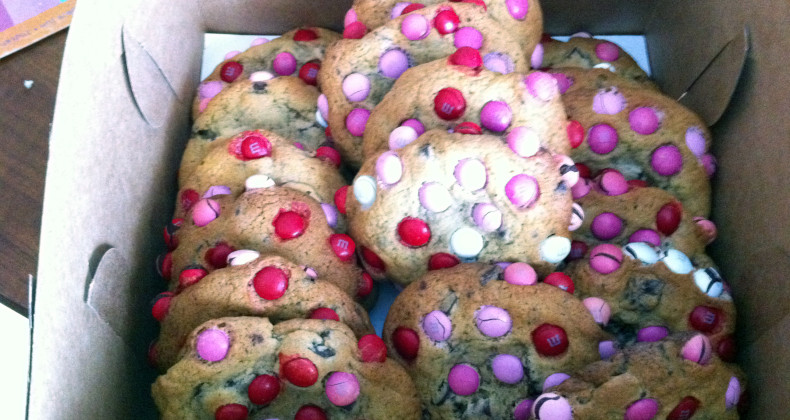 Chocolate Chunk M&M Cookies
Cooooookies! Everyone seems to have their go-to recipe for CCC (chocolate chip cookies). There are a few recipes on my list that I need to try, like the infamous Jacques Torres's Chocolate Chip Cookie recipe. Then there is the New York Times recipe that requires a 24-36 hour refrigeration period before baking.
Well I want to develop the PERFECT chocolate chip cookie, one that my grandchildren will be begging for the recipe. I think I am on my way to this perfect cookie, but I don't think I'm done tinkering quite yet. Some characteristics the perfect cookie needs to have is first it needs to be BIG, second it needs to be both crispy and chewy.
How I achieve the crispy and chewy parts of the cookie is I first freeze them solid, then bake them straight out of the freezer. This allows the outsides and bottom to get nice and crispy while the center remains slightly soft and chewy. Yum! The bonus of freezing the cookie dough balls is you don't have to bake entire batch at once. You can take out and bake as many cookies as you need. In fact, if you have a toaster oven you can bake just one or two for dessert without heating up the entire house.
I remembered from my days of working at Hy-Vee how the bakery made their M&M cookies. Instead of mixing the M&Ms into the batter, they pressed the dough balls into the M&Ms, keeping the candies on the outside. This is what I did and it worked wonderfully.
What is your all-time favorite go-to chocolate chip cookie recipe?