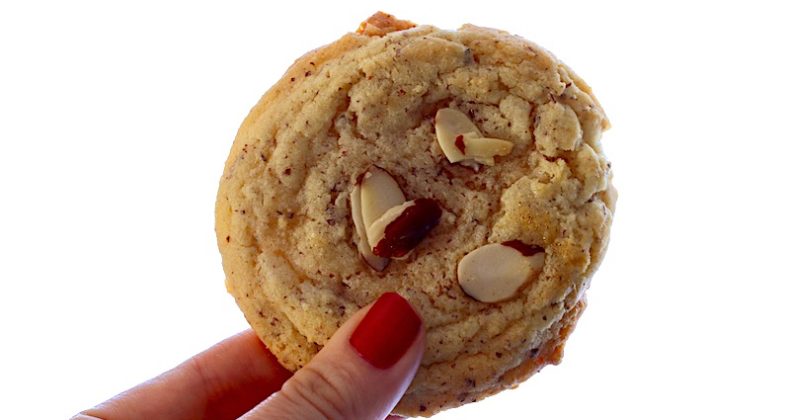 Almond Cookies – Chinese New Year
Almond Cookies are the perfect sweet way to celebrate the Chinese New Year at the end of January. I love cookies with a soft center and slightly crispy edges. Almonds are featured three different ways in these cookies by using almond extract, almond flour, and sliced almonds on top.
this post is sponsored by Bakers all opinions, text, and photos are that of The Kitchenarium 
The Chinese New Year is a several day long festivity so lucky for you-you will have plenty of time to make and enjoy some Almond Cookies. On January 28 celebrations will begin around the globe and will last until February 2. Their New Year is based on the lunar calendar so that actual date switches year to year as does the animal associated with the year. 2017 is the year of the fire rooster!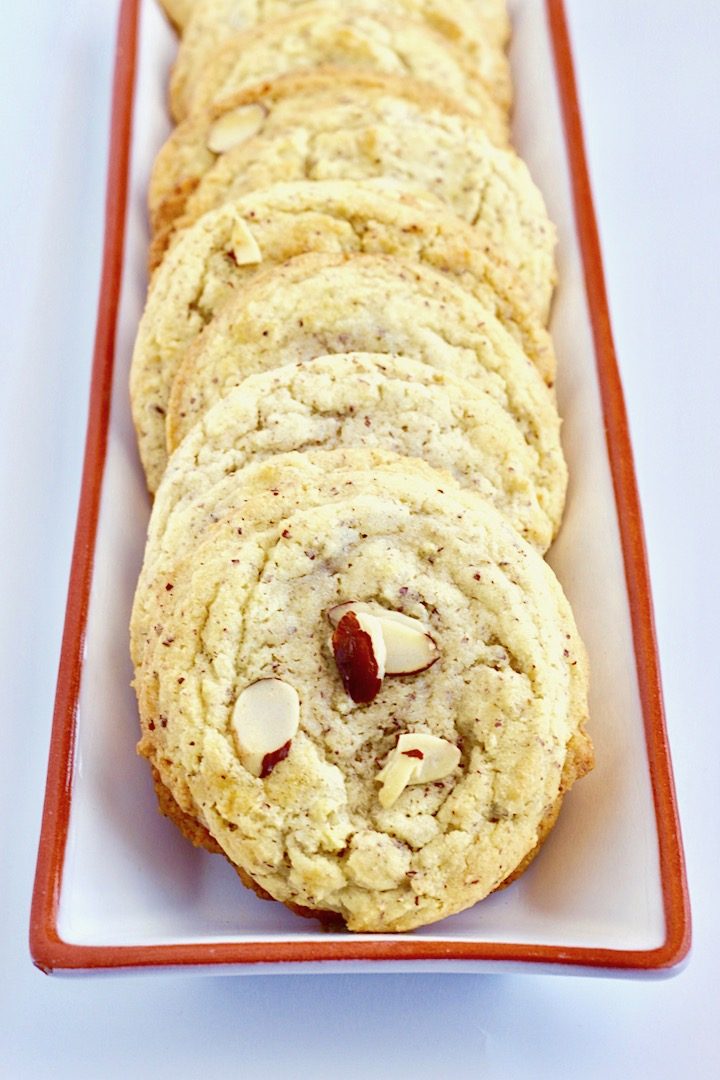 Almond Cookies are a far better dessert alternative to the plain old fortune cookie. They taste so much better too!
Ingredients for the cookies can be found at your local Baker's or Kroger Co. grocery store. Check out the health section for ground almond flour. I found Simple Organic ground almond flour in the health section. If your store doesn't carry it you can always grind your own by placing almonds in a food processor and grind until they become a fine powdery flour.
So fire roosters, let's get baking! If you need some inspiration for your main course, I have a few recipes to help you out! Check them out here.
What is your favorite Chinese (American Chinese) dish?