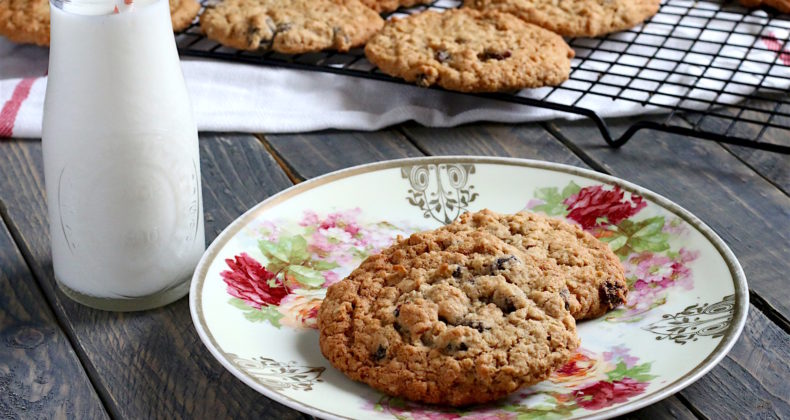 Oatmeal Raisin Cookies are a classic. They are both soft and chewy. This classic cookie is not complicated, in fact, I think it is the picture perfect image of homemade cookies like Grandma used to make -or in my case like Grandpa used to make. I encourage you to bake up a batch and enjoy them with your loved ones.
This recipe is my Great Grandma Nona's and Oatmeal Raisin Cookies were my Grandpa Tom's favorite. I have chosen to share this recipe today because August 26 marks the day my Grandpa Tom unexpectedly passed away. Last year he was scheduled to have a bone marrow biopsy, a relatively quick procedure, to see if he had leukemia (we found out he had AML). The plan was supposed to be that my sons and I were going to stop by the hospital on our way home to sit with Grandma during the procedure and to tell Grandpa and Grandma I would be back that weekend with Alex and all the kiddos.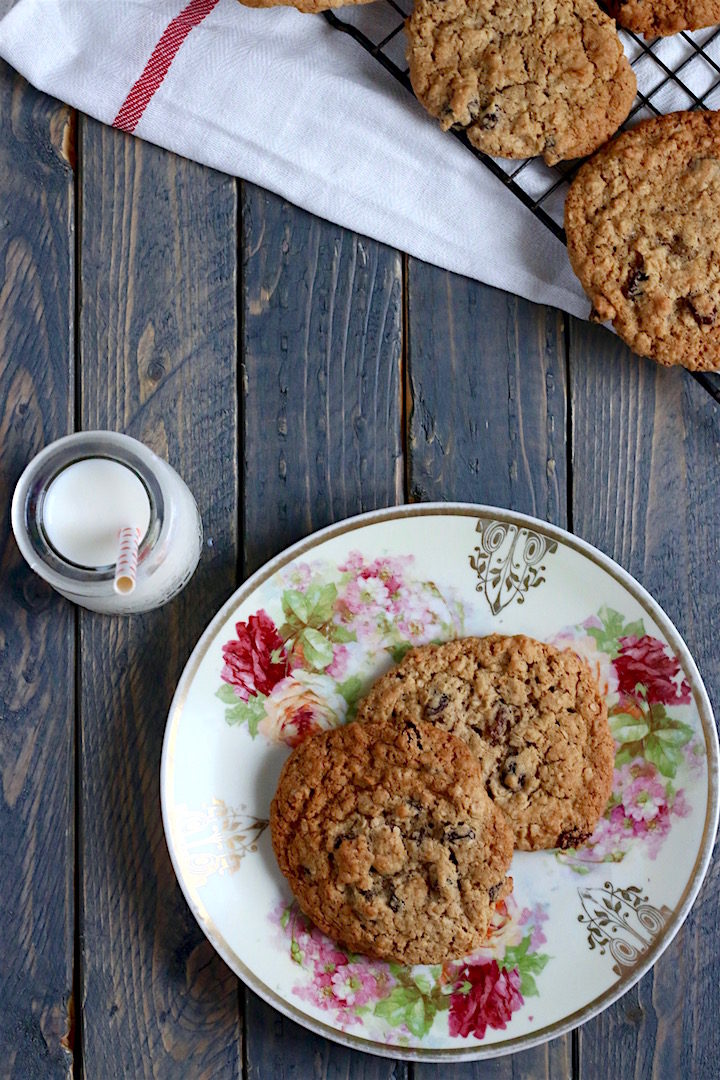 Unfortunately, things did not go according to plan. Grandpa was much sicker than any of us knew. As we sat in the waiting room with family we heard the God awful words of "code blue". When Dad came back to the waiting room and told me it was Grandpa I think the words I uttered were "what the fuck?!" as I hugged my Dad and we both cried. This was not the plan! This was not supposed to happen! My Grandpa, a huge part of my life, was supposed to be bulletproof, and ignorantly like a child I (emotionally) thought he was going to live forever.
This last year without him his presence has certainly been missed. As a family, we have still gathered together to eat, drink, laugh, and cry. At every gathering, it seems like he will walk into the room at any minute and I will get that giant bear hug and a "hey Jame" from him. My brain knows this won't happen but my heart is waiting for it. every. single. time.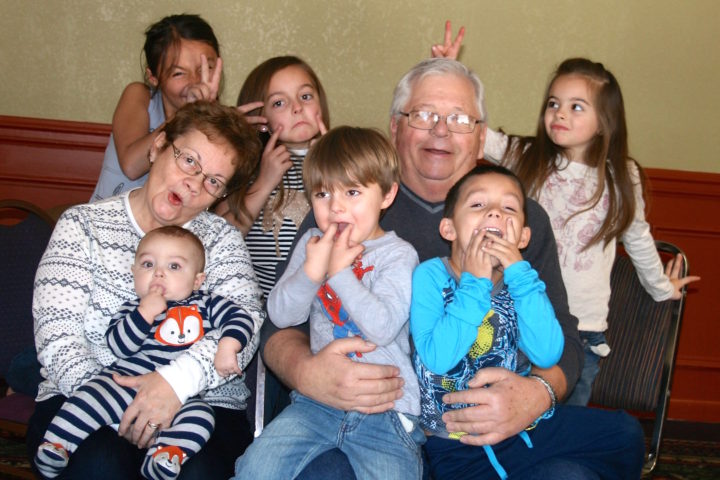 I feel lucky, though. Having had 32 wonderful years with a very involved grandfather. I realize that not everyone is so lucky. All four of my children he got to lovingly tease. I was able to tell him goodbye and that I loved him even though at the time I did not know that would be the last time.
So this morning I will enjoy an Oatmeal Raisin Cookie with my coffee and be thankful for the time I had with him and the wonderful memories. I am so happy that family was a top priority to him because of that I have a tight support system. Grief is a weird and confusing thing and I will continue to stumble forward. Love you, Grandpa!❤️
---
Oatmeal Raisin Cookies remind me of Grandpa. What foods remind you of your loved ones?