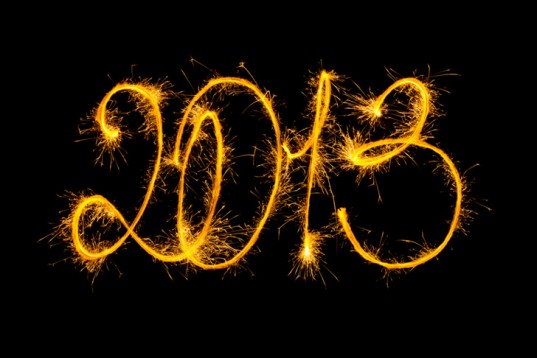 Happy New Year! I am excited for what 2013 has in store. We kicked off the new year with our second annual new year's day brunch. We broke bread so to speak with old friends and new neighbors, it was a fun start to 2013. I am a brunch fanatic and it seems that this is the only time of year where we share this favorite meal of mine with friends.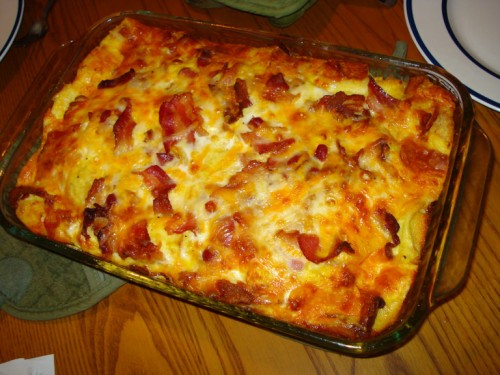 BRUNCH 2013 MENU:
Ham & Swiss Egg Bake using my recipe here substituting ham for the bacon and swiss for the cheddar. 
Black Bean & Sweet Potato Egg Bake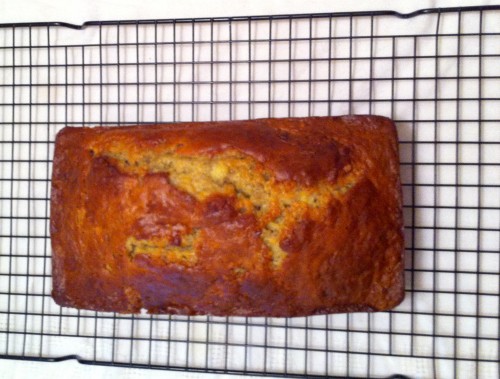 Banana Bread
Challah French Toast –so YUMMY! I wish I would have taken pictures. Guess I will have to make it again! 😉 I used Stalk My Kitchen's (another Omaha food blogger!) challah recipe.
Roasted Potatoes
Bacon
Fresh Fruit
Store bought strudle bites –I need to make some of these
Bloody Mary's
Mimosas
2013 started with a full tummy and a happy heart. A pretty great start if I do say so myself!
For the past few years I have listed food adventures I want to embark upon over the year. Here is this year's list, some are repeat offenders 🙂
Bread Making –I didn't bake enough last year
Cheese Making –This has been on the list for awhile. This year will be the year! (I hope)
Soup Simmering –I LOVE soup (in fact I am boiling a chicken right now for tonight's soup)
Creative Salads –More than just lettuce and dressing
Ice Cream –I need to put my ice cream maker to good use!
Canning –Jam making specifically edit: attempting savory jams!
Pie Crust Perfecting –I struggle at homemade pie crust.
I received some wonderful food related Christmas gifts from my husband that I look forward to putting to good use. Happy New Year everyone! xo
I am always looking for new foods or techniques to try. Please let me know what food adventures you are attempting this year in your kitchen so I may try them along with you!