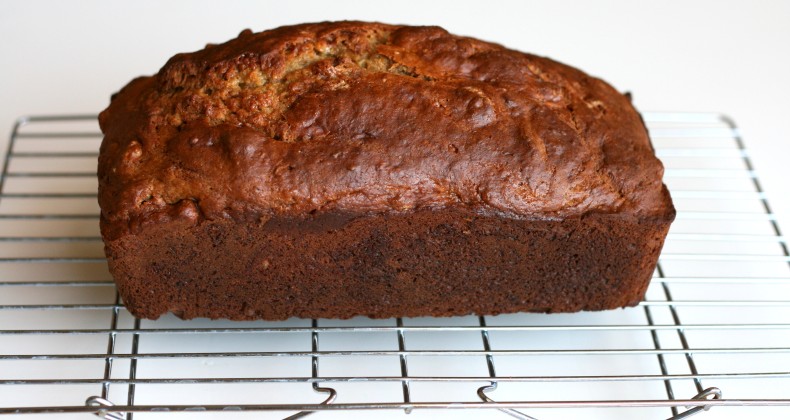 Banana bread. This quick bread can be very traditional, like Grandma used to make. Or new and edgy with peanut butter, Nutella, or even curry powder mixed in.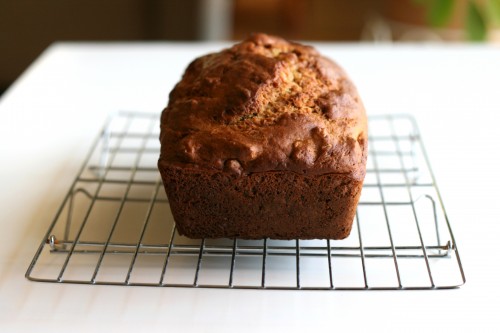 I usually stick to a pretty traditional banana bread recipe, you know the kind of recipe that has been published in every church cookbook since the beginning of time. It is full of sugar and full of fat and absolutely delicious eaten warm and smothered in butter.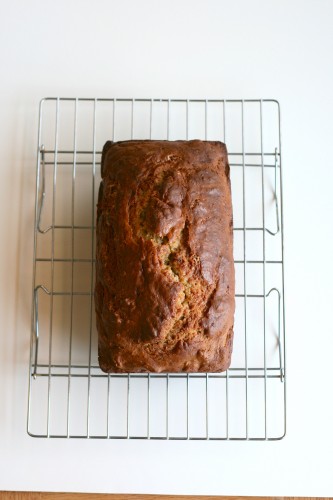 Are you a banana bread traditionalist or do you mix in wild and crazy ingredients to your batter? Let me know in the comments! 
Other banana bread recipes:
Whole Wheat Sour Cream Banana Bread
Lower Fat Banana Nut Bread
Marbled Chocolate Banana Cake –one of Sasha's favorites!
I would classify this recipe as fairly traditional. The only whacky ingredient would be Fage Total 0% Plain Greek Yogurt to replace some of the butter. We loved this recipe. I made 16 mini loaves and 2 regular size loaves over the course of ten days. Hey I had a lot of ripe bananas on hand. 🙂