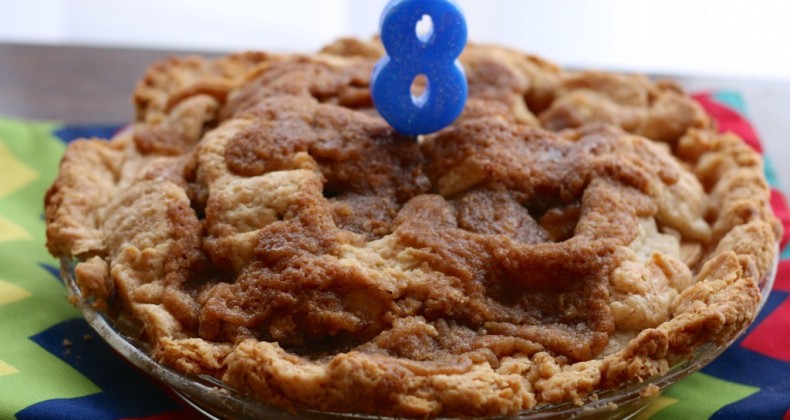 Happy Pi(e) Day! Are you baking something up to celebrate this mathmatical-foodie holiday? Don't know what to bake? I am here to give you some inspiration below!
I love pie and I so desperately want my pies to turn out both beautiful and delicious every time I make one. Unfortunately they are rarely ever beautiful. I have tried what seems like a million different crust recipes in an attempt to find one that will roll out with out fail. I have a confession: I have dreams of one day moving to the country and having myself a small farm. With chickens and fruit trees and grape vines and a large garden. After gathering my eggs and produce I would come inside to my sunshiney kitchen and begin rolling out pie crusts to make both sweet and savory pies. After baking pies all morning I would pack them into my vehicle and bring the pies down to my pie stand or cafe (haven't decided which I want) to sell to the local farmer's wives. This is why I so desperately want to perfect my pie crust. Sounds so very 1950s doesn't it? A girl can dream.
Before any of that can happen I need to figure out how to properly roll out a pie crust so it doesn't tear and how to weave a lattice so it looks like a professional did it. Delicious pies I've got that covered. Beautiful pies? Well I need some work in that department. Are you a perfect pie crust roller-outer? Teach me your ways. Please!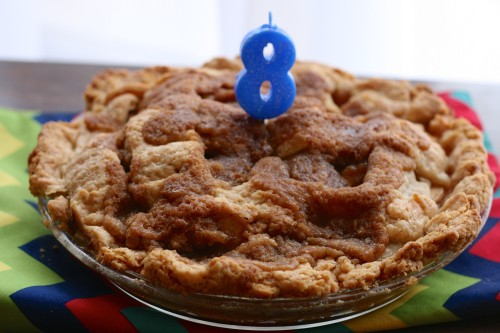 Last week was my daughter's 8th birthday. I always let them chose and design their cakes. This year Sasha surprised me when I asked what kind of cake she wanted. She told me she didn't want cake but apple pie. They get cupcakes at school when it is someone's birthday, I occasionally bake random cupcakes, cake just isn't as special and magical as pie. So this year she got this delicious apple pie.
For the crust I tried a new recipe, one for a flaky cream cheese crust (just don't tell Sasha because she thinks she doesn't like cream cheese) I found on epicurious. The crust was flaky and tender just like the author promised. Check it out here: Flaky Cream Cheese Crust
MORE PIES TO INSPIRE YOU TO BAKE SOMETHING DELICIOUS TODAY: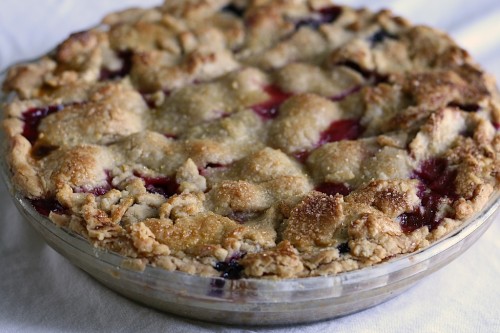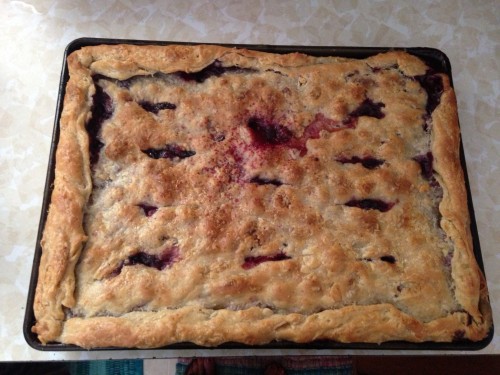 Slab Pie –Perfect to feed a crowd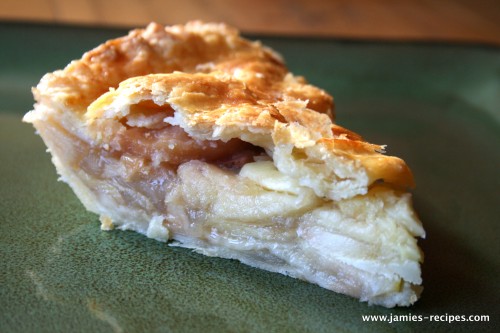 If sweet isn't your thing you need to give these savory hand pies (empanadas) a try!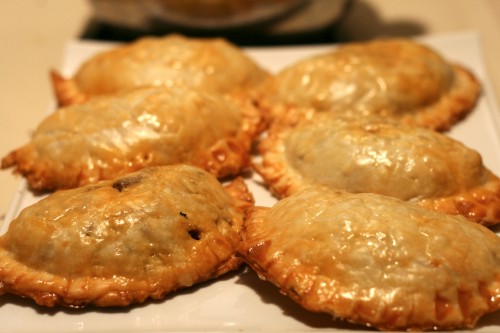 Argentinian Inspired Empanadas
If you are interested in seeing what other birthday creations Sasha has had over the years have a look see here: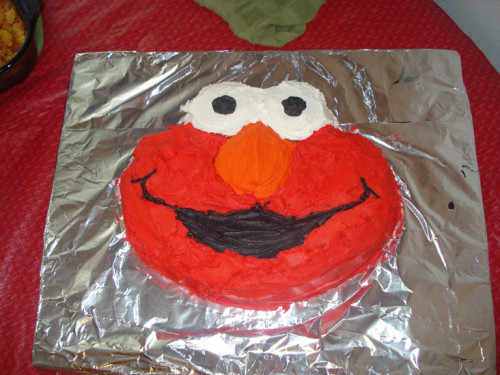 Sasha's 2nd Birthday Elmo Cake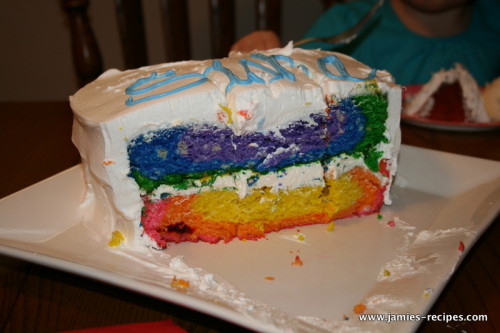 Third birthday: Low fat Rainbow Cake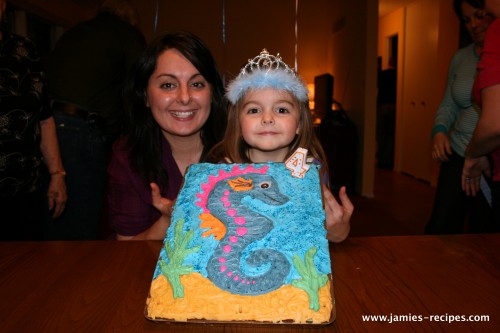 Fourth birthday: Seahorse Cake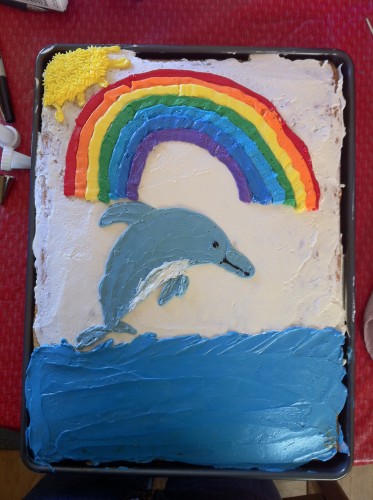 Fifth birthday: Dolphin Cake (from a drawing she did)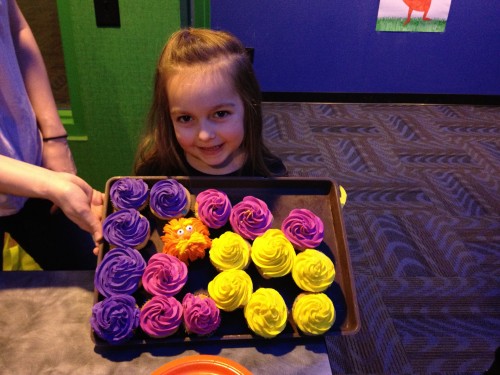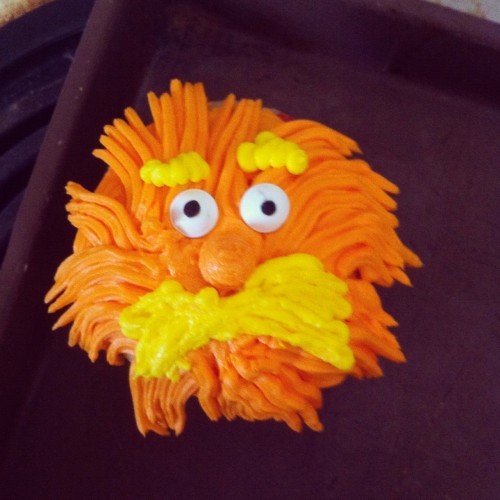 Sixth birthday: The Lorax theme truffula trees and the Lorax cupcakes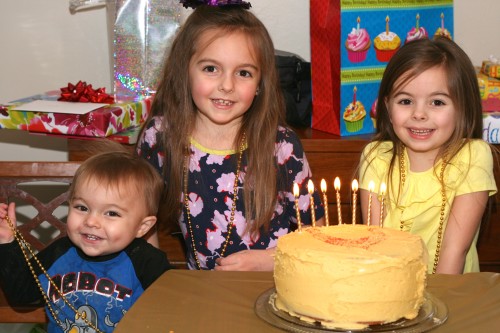 Seventh Birthday: Golden Birthday -Yellow Cake with Gold Frosting