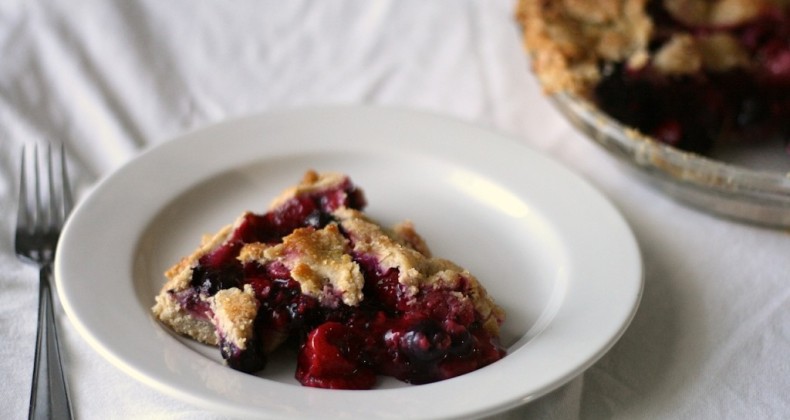 Happy Monday! I hope your week is off to a great start. We are under a major heat advisory here in Omaha this week so my Monday has been a tad bit lazier than normal. This weekend my husband and I spent five hours emptying out the garage, cleaning, and organizing it. In the 90+ degree weather. As if that wasn't enough we went on a three mile hike on Sunday that quickly went from warm to mega hot. I spent my entire Sunday night trying to rehydrate.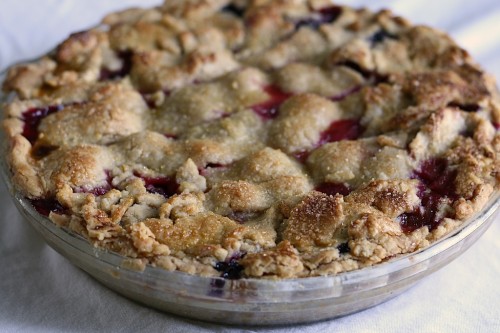 If you are living in an area that is also under a heat advisory I recommend not using your oven until the sun sets. Once the sun sets and the temperatures drop (slightly) you should bake this pie. It is perfect for a Labor Day picnic this weekend.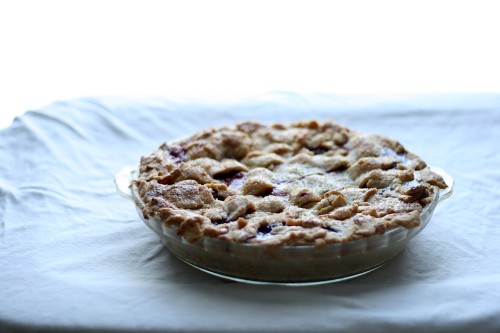 I love pie. And I so want to be a good pie baker. Which means I will just have to keep practicing to perfect my technique. I really like an all butter crust. However, if you have a fool proof crust recipe PLEASE share it with me. I am willing to do as much practicing as necessary. I dream of one day living on a farm and selling pies with my harvest. A girl can dream, right?! I have had lots of practice recently baking three pies this month alone!
A few things I know I need to work on is rolling out the dough large enough so I can get a pretty crimp on my crust. I also need to work on my weaving abilities to make a pretty lattice. This crust was a cheat because instead of doing a lattice top like I wanted I just cut vents in the crust and pieced it together so when baked it sort of looked latticey. I used Deb's from Smitten Kitchen all butter, really flakey pie dough recipe. She has a fabulous and detailed tutorial I suggest you check out if you need any pie dough help.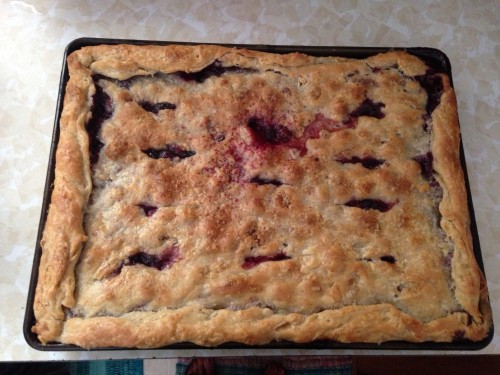 If you need to feed a crowd may I recommend a slab pie. This is an ingenious idea using 1 1/2 batches worth of pie dough. I threw in extra berries to make sure it was hearty enough. This slab pie fed 12 adults with plenty of leftovers! *I used a 12×16 baking sheet however you could easily make this in a slightly larger baking sheet.