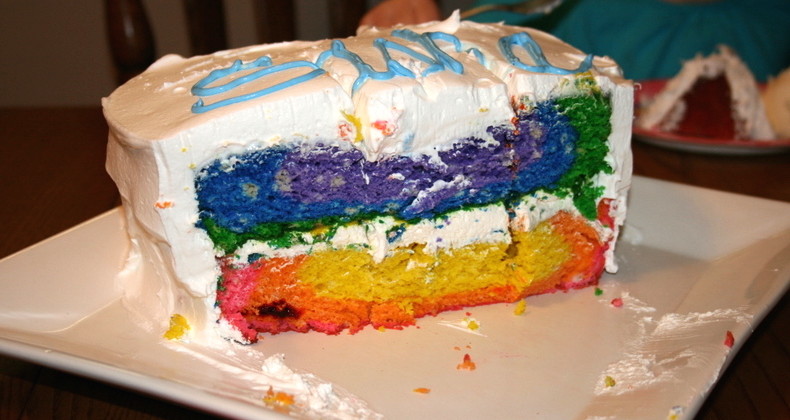 This past Saturday Sasha turned three. I can not believe how the time has just flown by. At times I miss baby Sasha, but watching her grown and learn has been so much fun. Everyday I am impressed with what she has learned or what she has figured out to do. I am slightly biased, but I think she is the smartest little three year old.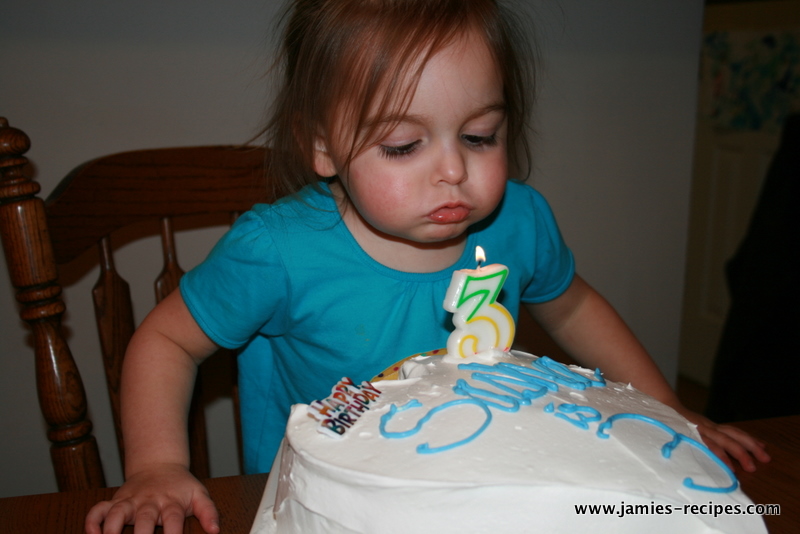 Last year Sasha wanted an Elmo cake, and I created an Elmo cake for her. This year she wanted a fiesta. She gave me a theme and I ran with it. We started out with various dips for appetizers. I made pico de gallo, guacamole, black bean & corn salsa, and a layered bean dip. For our main dish I made chicken tamales, Mexican rice and my own "refried" beans. Everything was so delicious.
To a three year old the most important parts are the cake and the presents. Awhile back I saw this AWESOME cake and I knew I had to make this for Sasha's birthday cake. She loved it, and it was fun hearing the ooo's and aahh's when we sliced in to it, no one had a clue what was under that whipped cream frosting. We surprised Sasha with a piñata, something she specifically asked for. It was fun watching her trying with all her might to break it open.