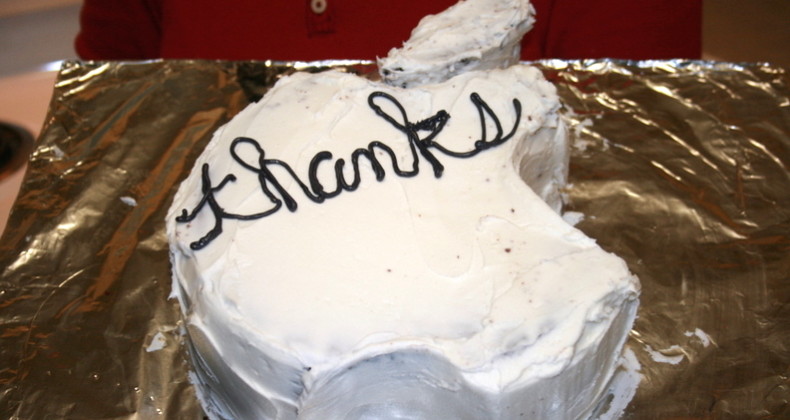 Gluten Free Chocolate Cake
This cake was so much fun to make. It provided two challenges for me, the first being it had to be gluten free, and the second was it had to be cut into a specific shape.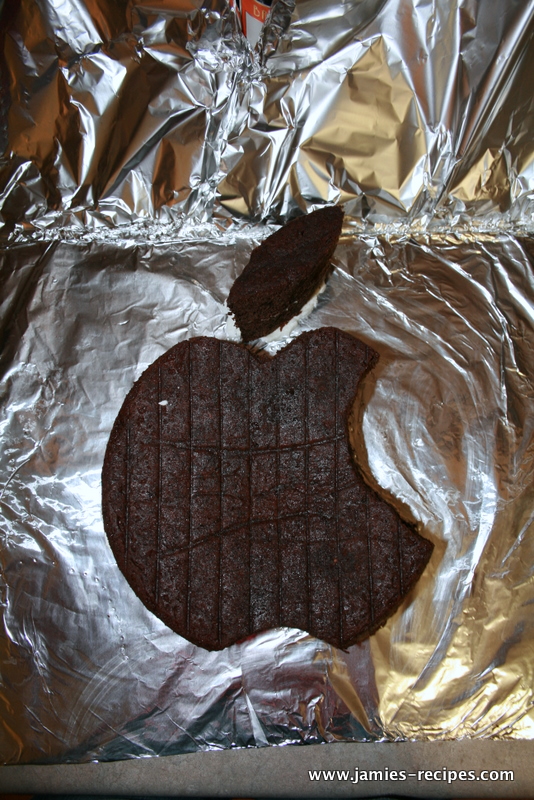 I enjoyed taking on both challenges! I found a fabulous recipe on allrecipes.com, and topped it with a yummy butter cream. We sampled a bit of the cake, and I don't think anyone would ever know it was gluten-free. It was a delicious dense chocolate cake that you could serve to all your friends regardless of their level of gluten tolerance.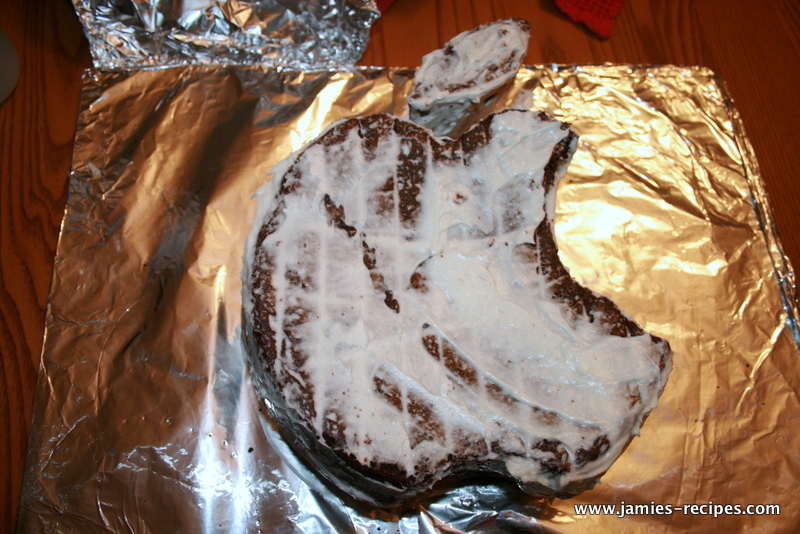 This was my first time ever cutting a cake into a specific shape. I have made cakes with shape in the past, but I used an Elmo pan and a heart-shaped pan. I shaped this cake into the Apple logo. I think I was successful in completing the challenges — unless John Henry got sick (I hope not!). John and Denise are both artists and Denise totally rocks at decorating cakes, so I was a little nervous shaping this cake. I am happy how it turned out and hope they really enjoyed it!