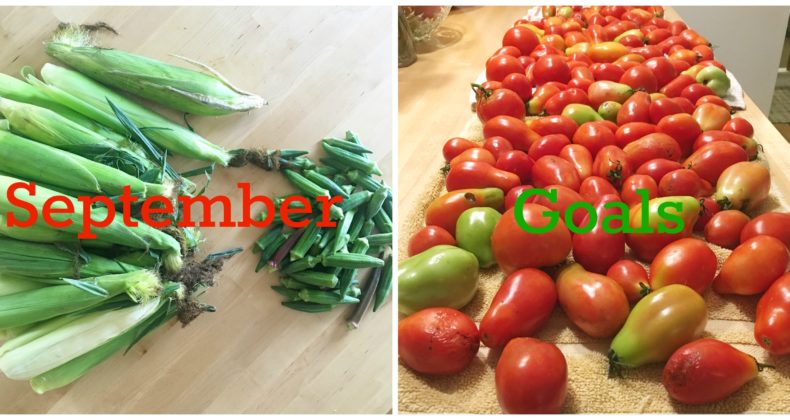 Holy cow! How is it the middle of the ninth month of the year already? For goodness sakes can time please slow down. Writing monthly goals has made me realize that time goes by oh so quickly. It has also helped me to see that I can get so much accomplished in just 30/31 days. Writing these goals each month is what keeps me motivated to crush the current goals and make even more.
This year I am breaking down my resolutions into (hopefully) attainable monthly goals. The first week of each month I am going to update you on how I did the previous month and what I hope to accomplish during the current month. My August Goals have been updated with what I was able to accomplish. 
Not only do I reflect each month on my monthly goals but I also take a scroll back through my Instagram account to see what I captured. I am always snap, snap, snapping photos on my phone and it is so much fun to look back through and be reminded of the last month. Some months I overshare and other months I hardly post at all -this was one of those months.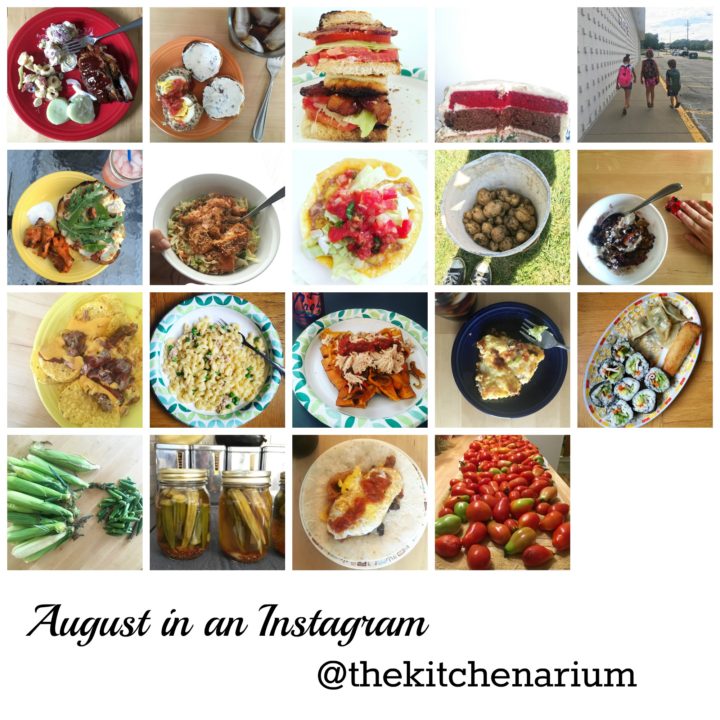 To sum up August's feed:
barbecues, breakfasts, and garden haul
Kasper also turned 5 last month and requested a three-tiered cake
September is one of my favorite months. The days are warm while the mornings and evenings are crisp this is my ideal weather situation. The food seems to be more social -you know football watching parties and the like.
I realize this month is more than half way over but I still wanted to quickly jot down my goals.
September Goals:
Drink more water 

I did pretty good! 

Read 2 books (it is a busy month) check me out on Goodreads 

( I did it! ) 

Keep up with the house organizing and decluttering 

(making great progress) 

Go hiking 

I did get in a hike, ya

Increase those steps!
I am such a book-book person. I love holding a physical book in my hand but last month I gave in to the ebooks and rented a few from the library. So for my busy life I loved the convenience of checking out a book on my tablet.
Lately I have been on a big Stephen King kick. He is the god of the page turner. I have stayed up way too late on way too many occasions reading his work. Last month I read Mr. Mercedes and The Shining. I started reading Mere Christianity but had to return it to the library before I could finish it which is a total bummer.
Let me know your goals in the comments or shout it out to me on social media. Sign up for my email newsletter to stay up to date on all things The Kitchenarium. I hope your summer is going well friends! 🌞