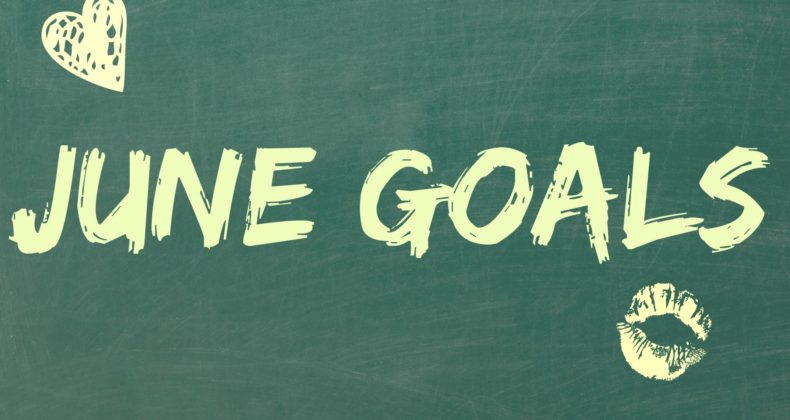 This year I am breaking down my resolutions into (hopefully) attainable monthly goals. The first of each month I am going to update you on how I did the previous month and what I hope to accomplish during the current month. My May Goals have been updated with what I was able to accomplish. Go check to see if I won the competition at the gym! 😉  
Where did May go and where did June come from?! Reflecting each month has proven to me that time is on warp speed. If you haven't started doing monthly goals list I really encourage you to start. June is the halfway point through the year so a perfect time to start knocking out some mini (or major) monthly goals for the rest of 2016.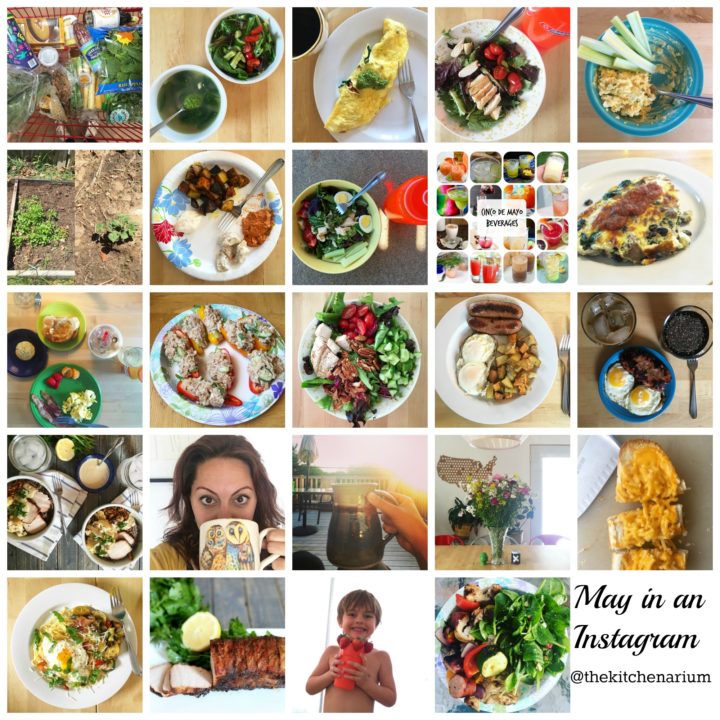 Not only do I reflect each month on my monthly goals but I also take a scroll back through my Instagram account to see what I captured. I am always snap, snap, snapping photos on my phone and it is so much fun to look back through and be reminded of the last month.
Summing up my feed:
This month I really focused on #JERF (just eat real food) and that is a major reflection of my Insta feed. May was a TASTY month and I was treated to a delicious brunch by my kiddos and husband for Mother's Day which included my favorite iced espresso and mimosas. No complaints here! Can't every weekend be Mother's Day 😉
Last month's recipes:
I shared an EPIC Cinco de Mayo recipe round up with recipes starting at breakfast taking you through happy hour and on to dessert with everything in between. If you love Tex-Mex/Mexican food check it out here
I also shared a recipe for Miso Marinated Pork -MMMMMMMM!
This month I have a couple client projects I will be wrapping up but also hope to share several perfectly seasonal recipes with you. I also am working on a personal project to share with all my newsletter subscribers and hope to have that finished within the next month.
JUNE GOALS:
Going to strive for half my body weight in water each day again this month 

I was very good at this! 

Reduce that toy room clutter 

Heck yes! The clutter is (mostly) gone.

Newsletter project 

Nope not even close 

Daily walk 

Nope

Daily abs/push ups 

I started off good 😉 

Read four books (I am on Goodreads!) Well I almost finished A Walk in the Woods 
Date night with Alex Yes! We went to Mula and it was muy bueno! 
Totally rock my "goal dress" on my birthday on June 29! 

I was out of town so I am still waiting to rock it 

Start the Total Money Makeover 

Still need to devise the plan 
Last month I read Life of Pi, Total Money Makeover,  A Thousand Splendid Suns, and The Road
Last month I had the hopes of being a #goalcrusher and I totally was. Bring it on June! I am going to knock you out of the park.
Let me know your goals in the comments or shout it out to me on social media. Sign up for my email newsletter to stay up to date on all things The Kitchenarium. Bring on June and happy summer friends! 🌞
*this post contains Amazon Affiliate links. By purchasing these items The Kitchenarium will receive a few pennies at no extra cost to you. Thank you for supporting The Kitchenarium <3