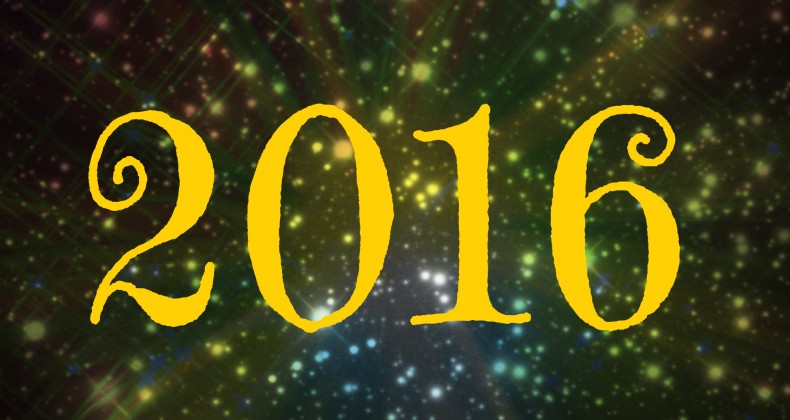 Happy 2016! and January Goals
Happy New Year, friends! I am excited you are here. We are three days in to this new year, are you feeling refreshed and ready to take on the world. Give me one more cup of coffee and I will be ready to go! Tell me, how do you tackle a new year? Do you set resolutions, intentions, mantras, special words, specific goals, etc.?
While I don't traditionally make resolutions I like the idea of it. I am a list making fool so this year I am going to approach my goals a little differently. I want to set myself up for success in 2016 and in order to do that I need to do things my way. My way includes setting small monthly goals instead of large grandiose goals for the entire year. If I break something down into digestible chunks I am more likely to accomplish these goals. Last year I did not meet all my goals. So this year instead of saying "I want to read 2 dozen book this year" I will say "I want to read two books this month." Even though it is the SAME THING I have tricked my brain into seeing it as a smaller and a much more manageable task, thus setting myself up for success. YAY!
Each month I hope to update my goal list and in that way keep both of us encouraged. Follow me on social media (I am thekitchenarium everywhere online) to check in with me and to also share your resolutions/goals/mantras with me. I want to encourage you to success as much as I need you to help me get there. 😉
Here are my January goals in no specific order:
edit: At the end of the month I updated in red text
Host a monthly dinner party (already hosted a 10 hour long NYD brunch!) 

(done)

Read two books a month (follow me on Goodreads) 

(only read one and started #2)

Getting good eating habits back on track (starting Whole30) 

(only last 1 week but have mostly eliminated gluten)

Drink more water 

(doing really well with this goal)

Make my bed everyday 

(made my bed most days)

Daily physical activity (walk/run/yoga/workout) 

(didn't do daily but way more active than in months past)

Plan my garden and start seeds 

(nope haven't even started)

Find a church 

(still want to do this)

Send out four letters/cards/small packages (HAPPY MAIL!) 

(didn't mail out anything!)

Menu plan 

(I started off good but then slacked as the month went on) 

Total and complete declutter of the toy room and storage closet 

(got the toy room and linen closet done)

Go on one date this month with my husband 

(squeaked one in!) 

Teach my daughters to cook one new thing 

(made kiwi cookies)

Be more grocery budget conscious 

(started off good but slacked as month went on) 

Zoo trip 

(it was cold most of the month did not make a zoo trip happen)

Children's Museum visit 

(yes!) 

Take more photos of my children 

(need to take more photos of my girls they are gone all day in school so this makes it difficult) 

Be more consistent with my email newsletter (sign up below!) 

(still need to work on this)
The last month or so I have been using the app Streaks to help keep me on task. I am loving it as it sends reminders if you haven't reached your goals. It is fun to see how many days in a row I complete certain tasks. I recommend it!
Shout out your goals in the comments or shout it out to me on the social media. Sign up for my email newsletter to stay up to date on all things The Kitchenarium. Happy 2016 friends 😘