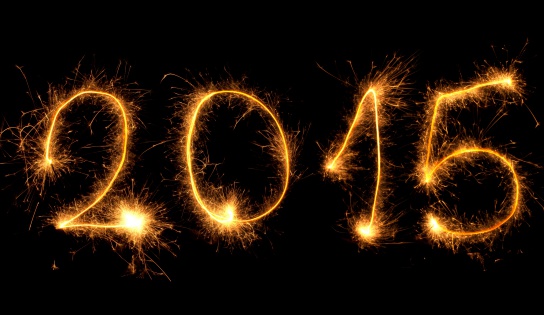 Happy New Year! We are now FOUR days into 2015 and what do you think? Is this going to be your year? I sure hope so! I know I am going to do everything I can to make this the best year yet.
I hosted the 4th annual New Year's Day brunch. Since I was pretty beat from all the Christmas traveling we did I decided to keep brunch incredibly simple with waffles and quiche. Nobody seemed to mind since brunch lasted five hours! It was such a fantastic way to start the new year surrounded by good food, great friends, and lovely conversation. My heart was full of joy.
Each new year comes with a clean slate and a chance to reflect on our resolutions, goals, or intentions for the fresh year ahead of us. Are you a resolutions maker? Do you set new year's goals or intentions. Do you chose a spirit animal or have a one word focus? I do a combination of the previously mentioned.
For the last four years I have shared some of these with you (2014, 2013, 2012, 2011) and this year is no different. I am going to lay out my goals for the year and will check in quarterly. Putting it out here for you to read will help hold me accountable.
If I had to choose one word focus for the year it would be reduce. I don't think I will ever manage to be one of those minimalists but I would like to reduce the clutter and number of items in my home.
REDUCE:
Clutter
Waist size (because, you know, four babies)
Time in front of a screen
Number of times we eat out this year
Overall stress level (I need to learn to say no and to let things go)
PERSONAL GOALS:
Log 600 active miles this year
Read 20 books
Develop a daily schedule
Date my husband (more than the 1 time we went out last year!)
Happy mail (everyone loves getting mail that isn't a bill)
Become more active in my faith
edit to add:
Drink more water
Be an intuitive eater (my friend Jessie recorded and analyzed everything she ate/drank in 2014)
FOOD GOALS:
Bread baking (every year this is a goal)
Beer brewing
Menu planing
Working with my daughters to develop their signature dish they will be able to cook from memory
Now it is your turn. Leave me a comment letting me know your resolutions, goals, and intentions for 2015. May this be your best year yet!
Happy New Year!