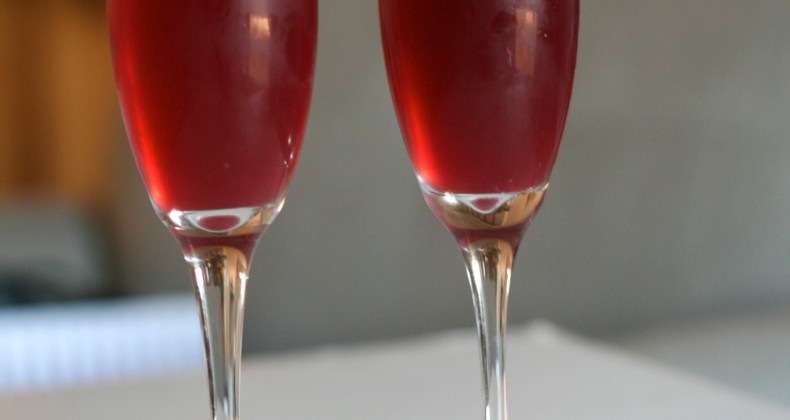 I can't believe it's been five years since I started this wee little blog. Through this blog I have branched out in the types of foods I cook. There have been so many new types or methods that I tried due to blogging. I baked an Opera Cake, eclairs, a Danish braid, invented (at least new to me) baby bok choy pesto, and I made my own naan. It has been so much fun trying new things, I have enjoyed sharing it all with you, even if my Grandma is my only reader 🙂
These are the top 5 most popular posts: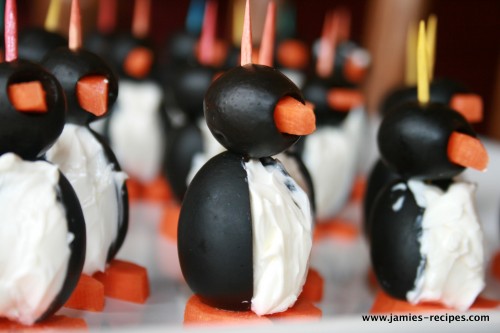 These cute penguin appetizers.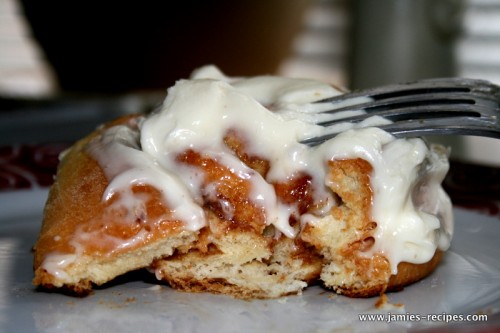 The best cinnamon rolls ever!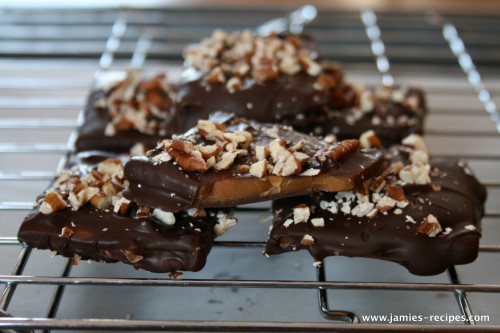 Chocolate covered toffee –perfect for Christmastime!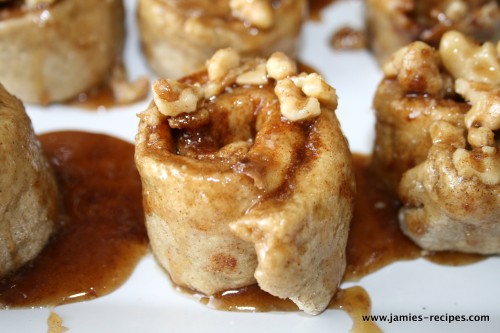 Gluten Free Sticky Buns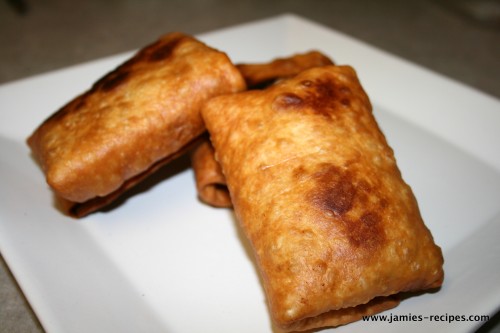 and the number 5 most popular recipe is Chicken Chimichangas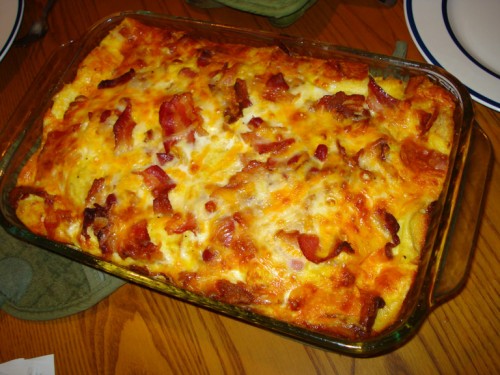 The first recipe I posted was for an egg bake. I have this love of all things brunch, so it is very fitting that the first recipe would be brunch related. Keeping with the brunch theme I am going to share a recipe for a perfect Christmas/Holiday brunch party cocktail. Pomegranate mimosas. This time of year pomegranates are all over the grocery store produce shelves. I used both bottled pomegranate juice and pomegranate seeds as garnish. This recipe is easily halved or doubled so feel free to make a little or make a lot!
GIVE AWAY TIME!!! **The give away is now closed**
I wanted to do a small give away as my way to say thank you for stopping by! These are a few of my favorite things.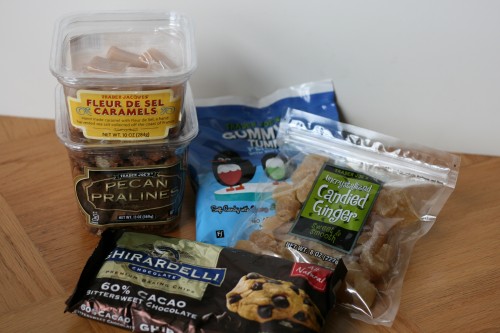 Trader Joe's Fleur de Sel Caramels (soooo good!), Pecan Pralines, Gummy Tummies, Candied Ginger, and my favorite chocolate chips Ghirardelli 60% bittersweet chocolate. I will also include a year's subscription to Bon Appetit magazine.
THE WINNER IS LUCKY #13….. Congratulations Lauren!! 

To enter:
1) Leave a comment on this post telling me which recipe is your favorite
2) When leaving a comment use an email address you check regularly because that is how I will contact the winner.
3) Want an extra entry? Like Jamie's Recipes on Facebook and leave a separate comment letting me know you liked it
This give away is for US residents only due to mailing/shipping limitations. This is not a sponsored give away. Trader Joe's, Ghirardelli, and Bon Appetit have no clue who I am. 
The give away will end at midnight CST on Friday December 7, 2012. The lucky winner will be announced on Saturday December 8, 2012