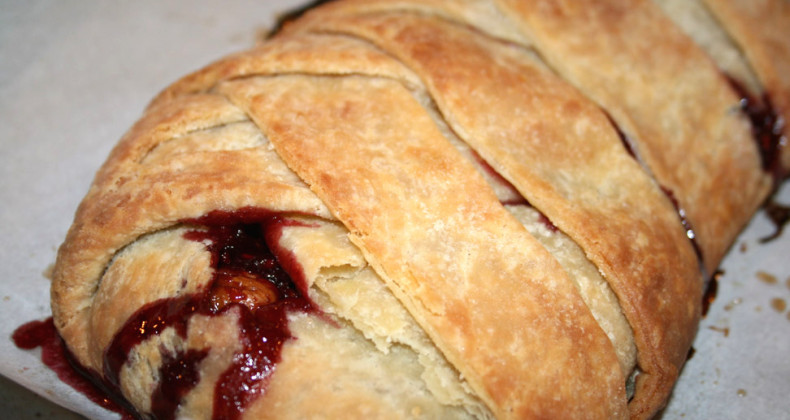 Sorry for the extremely late post. June seemed to wizz by so quickly, it was full of lots of traveling. I did find time to make this month's challenge, and it was delicious. I chose to make one sweet filling and one savory filling.
I was excited when I saw this month's challenge was the Danish Braid, since I am Danish on my mom's side of the family. I called my Grandma Bonnie and asked her about traditional Danish fillings. Grandma being the wonderfully resourceful woman she is, went through some of her "Dane Country" cookbooks and emailed me her findings. She said many of the braids were filled with canned pie filling, several had prune or raisin fillings (YUCK!), there was a pecan filling (going to try), and almond paste (going to try). I will include the recipes at the end of my post.
Even though making the dough was really time consuming, I will make this delightful pastry again. The choices of fillings are endless. Check out the Daring Bakers blogroll for some ideas. When I made my braids, I did not allow my dough to proof very long (sorry I was impatient), as a result my dough was not a flaky as it could have been.