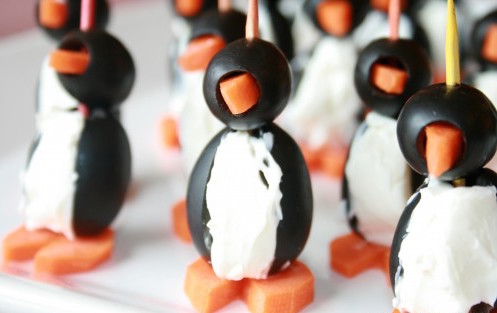 Many months ago I found these adorable penguins when I was gawking at foodgawker. It was love at first sight. I couldn't wait until my next party so I could make them. Luckily for me my penguin loving daughter was having a birthday party. These appetizers were a hit, and they sent the cute factor through the roof.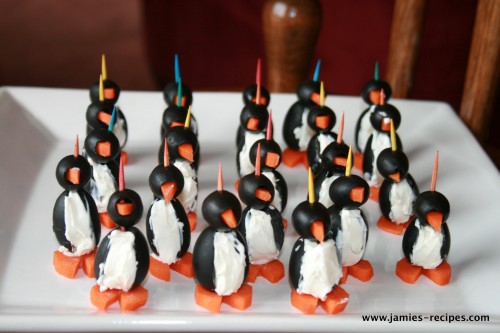 All you need is two different sized pitted olives (I used jumbo and small), soften cream cheese, whole carrots, and toothpicks.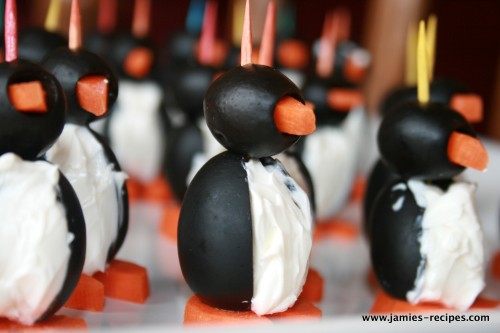 With a little time and effort you too can have an appetizer that will be a real ice breaker at your next party. Sorry for the cheesy pun, I couldn't resist.