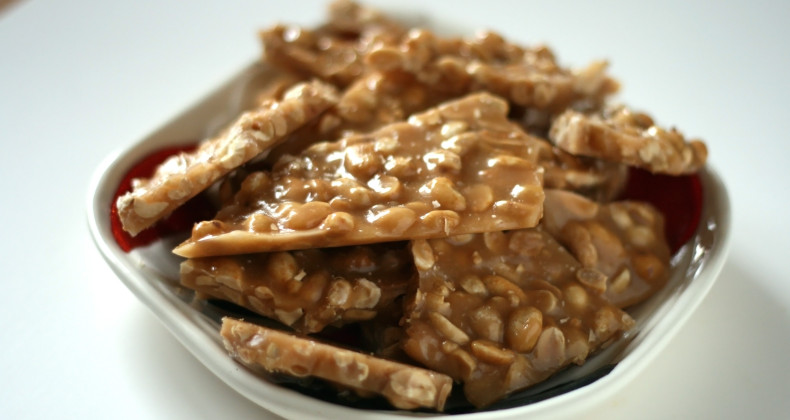 Wowzers Christmas is only five days away! Are you all done with your shopping? I am so happy to say that I am, but I still have some sewing that I need to hustle up with.
Today the girls and I were back in the kitchen and we made peanut brittle. I couldn't believe how easy it was to make. I wonder why some things, like peanut brittle, are only eaten during the holidays.
Sasha and Penelope helped measure out the ingredients while I manned the actually liquid magma that is boiling sugar. Once your caramel is ready, you'll want to work quickly stirring in the other ingredients and spreading in out on your pan before it hardens.
If you're making Christmas sweets and treats please let me know what you're making! We love trying new things! 
Check out the other Countdown to Christmas treats:
Thin Mint cookies (gluten free)
Soft Ginger cookies
Moldy Cornflakes